For those of you who are looking for the best place to learn Japanese in Chicago, Illinois. And of course also special for you who are looking for the best tutor to learn Japanese in Chicago, Illinois. Also, for those of you who really want to explore Japanese culture and language in Chicago, Illinois.
Although of course, with the development of technology today you can easily find Japanese language schools. However, is the school reliable? For that, we have summarized 5 of the best places that you can make credible reference to learn the Japanese language and culture. Not only that, we also offer some other options to find the best Japanese tutor for you.
Then, by choosing the right Japanese language school and tutor, you can master Japanese more effectively and quickly. Of course, that will give you multiple benefits. Hopefully, this information can be useful for you. Okay, let's get started!
About Chicago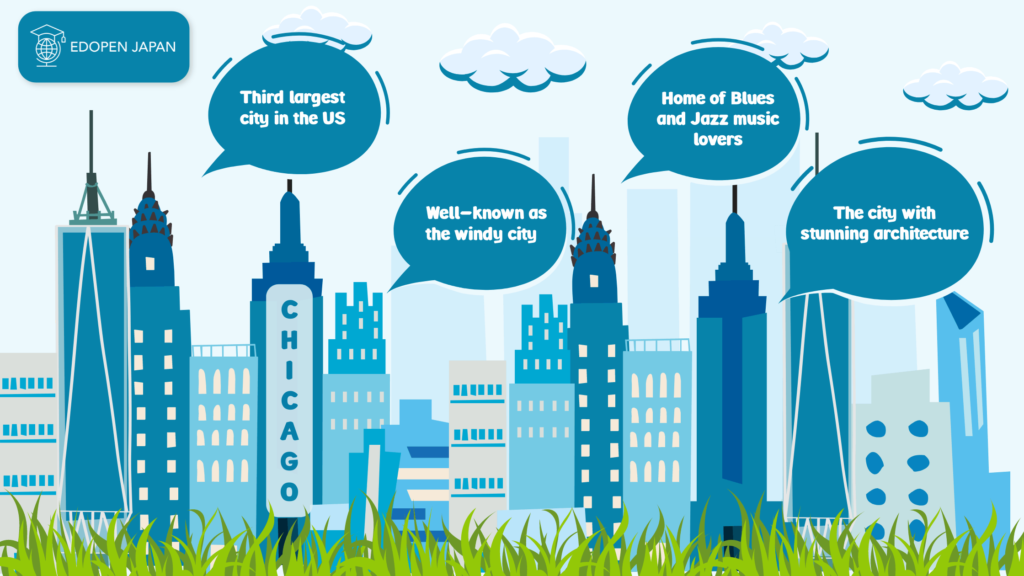 As the 3rd largest city in the US, the city of Chicago is very well-known for being a windy city. Chicago is located in the northeast region of Illinois. It's right on the shores of Lake Michigan. Chicago is famous for its skyscrapers, even taller than cities like Washington DC and New York. It is also the home of Blues and Jazz music lovers. The city has a long history of giving its own touch to the types of jazz and blues music. Every September, there is a Jazz Festival. If you are lucky, you can get a chance to enjoy the Lollapalooza music festival there.
Additionally, the architecture is also stunning, and pizza and hotdogs are familiar dishes you'll see at food outlets throughout the city. Although it often gets a bad reputation because of its high crime rate, Chicago has a very convenient and very adequate transportation system and city facilities.
In addition, this city is also driven as an agricultural center of corn, soybeans, and shepherd fields. And of course, the film industry has sprung up here. There is an exchange of cultures every year here. There are so many tourists coming and going every year. Additionally, Chicago's diverse population distribution is also a residential center for people of Polish descent and Native Americans.
5 Greatest Places to Learn Japanese in Chicago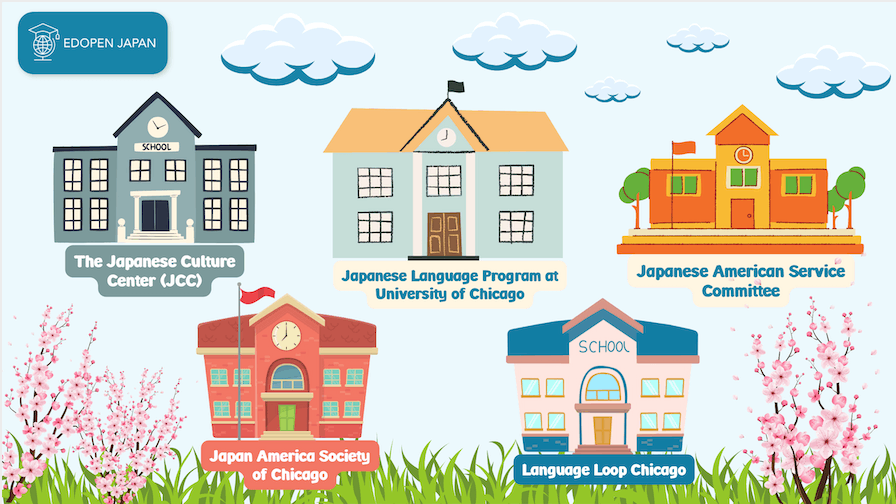 Here are the 5 Greatest Places to Learn Japanese in Chicago you absolutely need to know!
(1) The Japanese Culture Center (JCC)
Aikido Shihan and Zen Master Fumio Toyoda established the Japanese Cultural Center (JCC) in 1977 in Chicago. At first, JCC only introduced and taught martial arts, crafts as well as the philosophical fundamentals of Japanese culture to the people in Chicago. Over time, JCC taught almost all martial arts, culture, and the Japanese language to the Japanese community until now.
The JCC offered the classes with 3 sections, as follows:
Introduction to Japanese: learning the basic vocabulary, speaking skills, grammar, and the two Japanese writing systems (hiragana and katakana)
Intermediate Japanese: learning more advanced Japanese grammar, vocabulary, speaking, and writing
Advanced Japanese: enrolled students will learn kanji by writing them as well as going straight into daily conversation
In addition, each class has a 5-week session with once-a-week virtual lessons for children and teenagers only. Here, you only need to pay a low price, $120 per 5-week session.
Address: 1016 W Belmont Ave, Chicago, IL 60657, USA
Recruitment term: available every month
The number of instructors: >1 native
Capacity: open to any applicant
(2) The Japan America Society of Chicago
The association is celebrating its 92 years of existence and has strengthened bilateral relations between the United States and Japan. Members of the association are company executives and high-ranking officials of both countries.
Various awards have come from both countries for the association and its members. One of the famous ones of members is Professor Yoichiro Nambu who won the Nobel Prize in physics.
The Japanese language classes themselves, starting from Beginning Japanese I, II, III, Intermediate Japanese Level I and II, followed by Conversational Japanese Level I, II, III to IV. Currently, the learning system is 100% online due to the pandemic situation. Interestingly, if the instructor is absent, the class will be added, so there are no classes off for the students.
Address: 1 N La Salle St #2475, Chicago, IL 60602, USA
Recruitment term: every season (winter, spring, summer, and fall)
Number of instructors: >3 natives
Capacity: 3-17 participants
(3) Language Loop Chicago
Language Loop not only offers Japanese language learning, but there are 14 other languages are available. Classes are only available for 1 hour in the morning, from 8:00-9:00. Then, the classes are open except Sundays. However, if you want to study on Sundays, this is still possible. You just need to make an appointment with the instructor.
The Language Loop offers you private classes and a relaxed study environment. The school is more suitable for workers or professionals. Additionally, learners can also customize the curriculum to their specific field of interest. Such as health, journalism, business, law, technology, and so on. When you start learning Japanese in the language loop, you will learn the katakana, hiragana, and kanji writing systems at first.
Address: 117 N Jefferson St LL2, Chicago, IL 60661, USA
Recruitment term: 4 times in 4 seasons
Number of instructors: >10
Capacity: group classes (4-6 students)
(4) Japanese Language Program at the University of Chicago
The Japanese Language Program is also available at the University of Chicago. It is in the Division of Humanities East Asian Languages and Civilizations. Through intensive and rigorous language instruction, this program aims to build a solid foundation for speaking, understanding, reading, and writing Japanese.
Furthermore, through the Japanese language learning to enhance their understanding of Japanese people, culture, and society, the students taking this program is also expected to get the additional beneficial to their future careers after graduating from the University of Chicago. This program holds a lot of student exchange programs at several top universities in Japan. And the most tempting thing is that this program provides grants and scholarships for you!
Classes are held every Tuesday from 12:30 to 1:30. The lesson resources use the famous Japanese language learning website NIHONGO eな and Kanji alive.
Address: Wie Boldt Hall, Room 301, 1050 East 59th Street, Chicago, IL 60637
Recruitment term: upon the enrollment period
Number of instructors: 4 natives
Capacity: only registered students can join
(5) The Japanese American Service Committee
The Japanese-American Service Committee (JASC), started in 1946 for the purpose of bridging Japanese people who would come to America. Especially to the city of Chicago after World War 11. In addition to providing Japanese language services, JASC also provides legal services to the Japanese community in Chicago. Japanese classes are available at all levels, you can try this class first or you can determine your level by contacting the instructor directly.
However, most of the classes are held online (Due to Covid-19). Then, the classes are held for a total of 8 weeks per session with a limited number of students. This is to ensure a better and more intensive Japanese learning experience. The textbook used is the Genki book.
In addition, for the children, the Japanese American Service Committee opens its special classes called "The Tampopo Kai and Donguri Kai"
Tampopo Kai is a kind of online Japanese learning and cultural exchange program for preschoolers 5 years old and younger. Through singing, storytelling, and arts as well as crafts, children and their parents are treated to the richness of the Japanese language and culture.
On the other hand, the Donguri Kai is for children from kindergarten to elementary school. Please note that his class is only held online and only once a week. The aim of this program is to strengthen reading, pronunciation, conversation, and communication in Japanese.
Address: 4427 N Clark St, Chicago, IL 60640, USA
Recruitment term: always available
Number of instructors: > 5 natives
Capacity: Max 6 students/class
How to Find Japanese Tutors in Chicago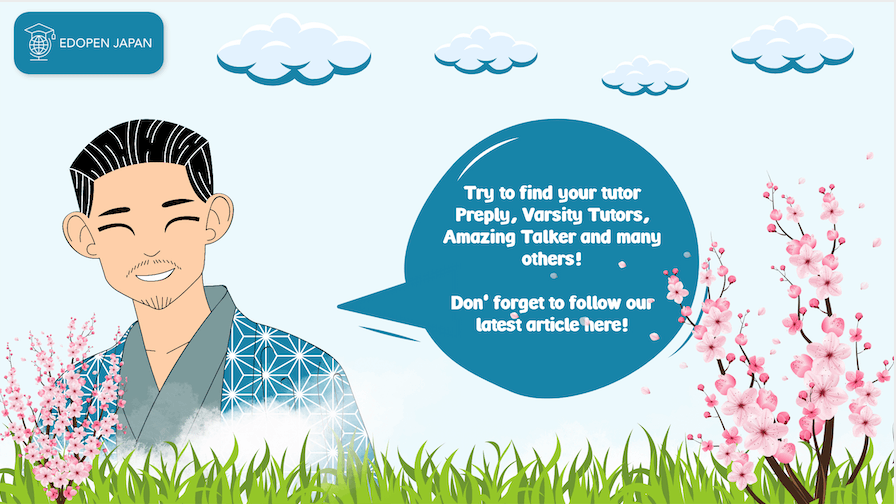 For those of you who are looking for a more personalized and flexible class for your limited time. We also provide another option. Don't worry, you can also learn Japanese with a native Japanese tutor in person.
But how to find Japanese tutors available in Chicago? You can find them on several online platforms such as Preply, Varsity Tutors, Amazing Talker and several others.
Then, you can also contact us to discuss and find the best way to learn Japanese. Keep up to date with the information about learning Japanese, studying in Japan, and the Japanese culture that we share here. We will always give you the best. We are happy to be a part of your journey to mastering Japanese.
Conclusion
Well, those are the 5 best places we highly recommend for you to learn Japanese in Chicago. What do you think? Do you also have experience learning Japanese at any of the places we mentioned above? Please share your experience with us below.
And here are the 5 places we highly recommend for you to learn Japanese in Chicago:
The Japanese Culture Center (JCC)
The Japan America Society of Chicago
The Japan America Society of Chicago
Japanese Language Program at the University of Chicago
The Japanese American Service Committee
We hope this information is useful. Please don't hesitate to contact us if you need more information about learning Japanese. And, see you in the next article! Thank you for reading to the end! Have a great day!