Are you currently looking for the best Japanese language courses in Brisbane, Australia? Or, are you also looking for opportunities and want to pass the selection to Japanese companies in Brisbane? Also, to help those of you who are having trouble finding the best Japanese tutors in Brisbane.
We have summarized the 5 most famous and trusted Japanese language learning centers in Brisbane, Australia. Although, you may have come across various information related to this. But are they really useful and trustworthy? You might really need a reliable and comprehensive reference from us.
Therefore, the following 5 best Japanese language learning spots in Brisbane are the references you need the most. With a long history of providing extensive and growing Japanese language classes. As well as providing various Japanese language and cultural exchange programs. These 5 schools should be on your list.
In addition, we also provide other options for those of you who want to learn Japanese with more flexible and personalized hours. Everything you need to learn Japanese and find the best Japanese teachers in Brisbane, Australia is in this article. Okay, let's get started!
About Brisbane
Brisbane is the capital of the state of Queensland. In Brisbane, there are tons of historical buildings and tourist attractions that we can visit. In addition, this city is also very clean and tidy.
The city of Brisbane is considered the third most densely populated city in Australia with a population of around 1,131,155 people (August 2016). Brisbane is growing as a cosmopolitan city that is able to combine classic culture, modern culture, and natural beauty.
As a result, the city has become a favorite destination for travelers to go on vacation, in addition to the cities of Melbourne and Sydney.
Brisbane has always struggled behind Sydney and Melbourne in terms of culture. But now the city has a thriving arts scene. The Brisbane River has also played a significant role in the settlement, development, and evolution of the city of Brisbane.
And the good news is that Brisbane has just been awarded the opportunity to host the Olympics and Paralympics in 2032. It is certain that with these biggest events, the city of Brisbane will become very crowded and a place to exchange various cultures, languages, and economic turnover.
5 Most Famous Places to Learn Japanese in Brisbane, Australia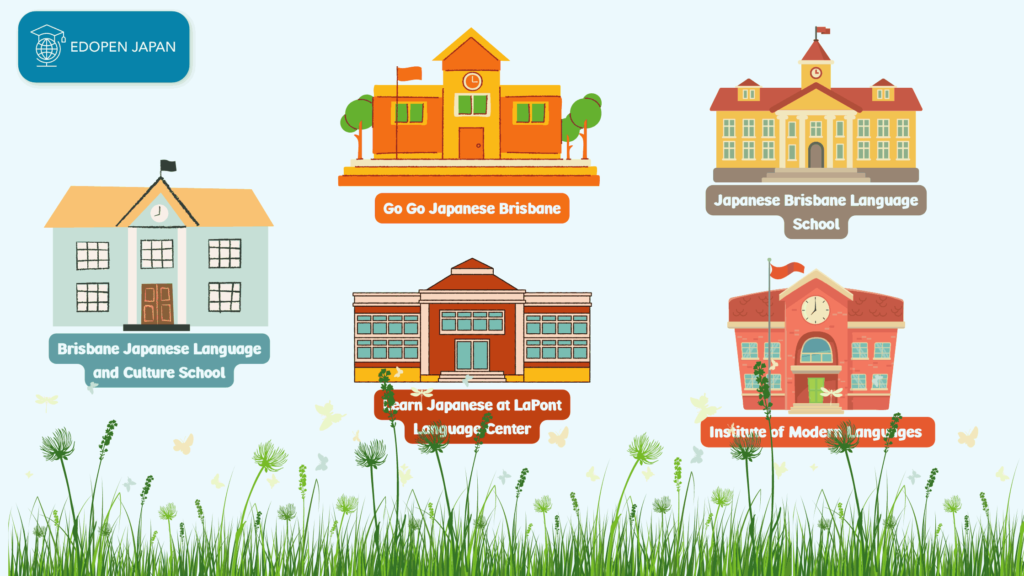 Here are the 5 most famous places to learn Japanese in Brisbane, Australia you absolutely need to know.
1) Brisbane Japanese Language and Culture School
Ms. Miyuki founded the school with the main aim to provide qualified native Japanese teachers. The teachers of the school are passionate to help students to improve their Japanese language skills and cultural understanding. As well as the Japanese culture comprehensively.
Further, the school will make sure to teach practical Japanese. The school also provides plenty of opportunities to practice with native Japanese speakers. The classes vary, such as one-hour, 1.5 hours, or 2 hours weekly lessons for groups. All BJLC classes are for private or semi-private lessons with 1 to 6 students in a class.
In addition, the interesting method of learning in this school is that there is no test for students. The teacher will evaluate each student's development. If the student's progress is not good enough, then the student will move on to a class that is more suitable for the level of progress or regression of the learning process.
Address: Shop 6 29 Samford Rd Alderly, QLD 4051
Recruitment Term: Always Available
Number of Instructors: –
Capacity: 1 to 6 students per class
2) Go Go Japanese Brisbane
The Go Go Japanese school is a startup in the field of language education in the city of Brisbane established in 2017. The school has several great aims such as introducing the beauty of Japanese language learning to Brisbane locals and supporting serious learners in mastering their Japanese language learning goals.
Initially, the school started as a two-month pilot project to explore whether Brisbane people liked learning the Japanese language and culture. Also, analyze how well this small Japanese school would be received by the local community. Then, the school can exist because of the support of Japanese lovers who joined the Go Go family. As well as receiving the contribution of Japanese lovers who joined the school.
Further, the classes offered vary and are very practical. You may choose depending on your needs.
Address: 1F, 20 Pike Ave, Taringa 4068 QLD Australia
Recruitment Term: Always Available
Number of Instructors: 4
Capacity: Small Class Only
3) Japanese Brisbane Language School
The school focuses on conversation classes and practical Japanese learning. In particular, the listening, speaking, reading, and writing exercises using a variety of materials and some homework remain to support students' progress.
Furthermore, the school has a special program offered to students who are interested in learning Japanese from beginners to advanced. They are designed for high school and university students, and all adults for 6 weeks.
Moreover, all teachers at this school are native Japanese speakers with teaching certifications. With such qualifications of the teachers, students will be able to learn and interact with Japanese people directly. It is really the best way to understand and speak Japanese fluently.
The school maintains a small class size with only 4 students per class. Online and private classes as well as special classes are also provided for anyone. The classes offered at this school vary and are very specific to answer your needs.
Address: Suite 5 Level 8, 149 Wickham Terrace, Spring Hill QLD 4000
Recruitment Term: Contact for Details
Number of Instructors: 4
Capacity: 3-9 students per class
4) Learn Japanese at LaPont Language Center
Since the school's inception in 1995, religious circles have been satisfied using the services of this world language school. People from all over the world have gathered at LaPont Language Class with the common goal of improving their language skills. LaPont has native-speaking teachers with professional certification to train you.
Further, this highly popular Japanese language school offers proven methods, which will give students the confidence to speak Japanese in no time. As well as a sense of continuous progress and achievement, at all levels.
The students will get several advantages by enrolling in this school such as receiving the interactive small class, engaging in small group activities, and participating in the exchange program to learn the etiquette of the Japanese culture. The school also has been recognized as becoming a corporate member of the modern language teachers association of Queensland.
Address: Level 18/324 Queen St, Brisbane City QLD 4101, Australia
Recruitment Term: Always Available
Number of Instructors: 4
Capacity: Small Size Class Only
5) Institute of Modern Languages by The University of Queensland
The Institute of Modern Languages is part of the University of Queensland (UQ IML). This Institute was established in 1934 with a specific purpose for adults who want to improve their foreign language skills. The institute aims to strengthen the communication ties between alumni who have long graduated from the University of Queensland. This task is aided by accredited and dedicated language tutors, who teach in over 30 languages.
Further, the institute gives you the opportunity in over 80 courses in 30 languages in a practical and supportive learning environment for adults. The institute also uses a communicative approach to teaching and learning. Starting with the ability to speak, listen, read and write applications in authentic situations.
In addition, you may choose what language you want to learn. You do not need to apply for a degree to study at IML. The institute is open to the public, has no prerequisites or placement tests, and is one of the most affordable in the Brisbane city area. IML Japanese lessons are available via Zoom video or at the UQ St Lucia campus in classrooms. You can simply register online and start your lessons at your own pace.
Address: 37 Blair Dr, St Lucia, QLD 4067, Brisbane, Australia
Recruitment Term: Always Available
Number of Instructors: 10
Capacity: Small Size Only
How to Find the Best Japanese Language Tutors in Brisbane?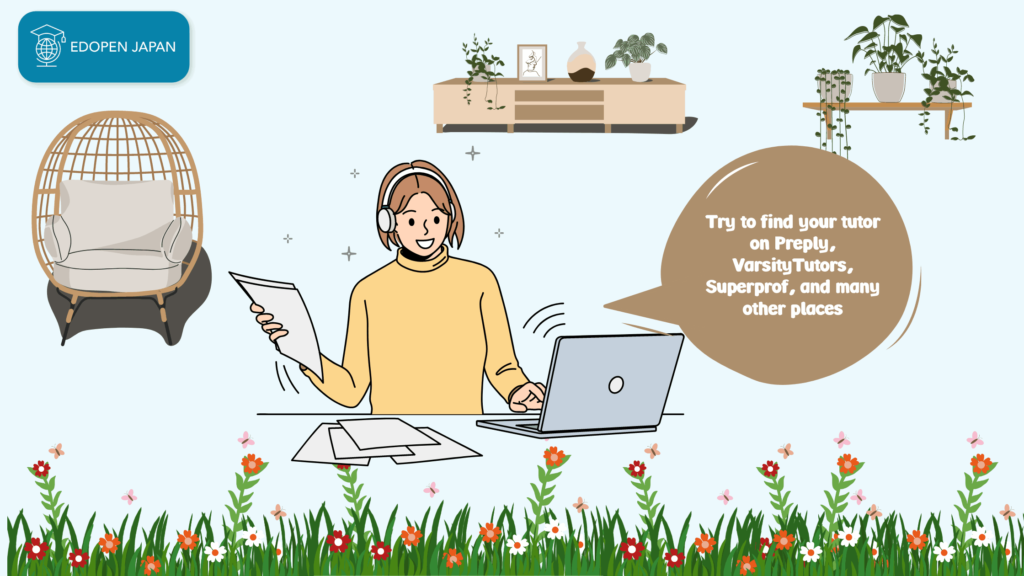 These are the 5 best places for you to learn Japanese in Brisbane. In addition, we would also like to share another important option with you. This option is specifically for those of you who are looking for more personalized and flexible Japanese classes for your limited time in Brisbane. And you can still get the opportunity to learn Japanese directly with native speakers in Brisbane.
You can do this by studying directly with the best Japanese tutors in Brisbane. But how do you find the best Japanese tutors in Brisbane? You can find them on Preply, VarsityTutors, Superprof, and many other places.
We are also happy to help you find the best way to master Japanese. Don't forget to always follow the most complete and reliable information that we have shared here. We will always provide the best for you. And we are happy to be part of your big journey to master Japanese in Brisbane.
Conclusion
Last but not least, here are the 5 most excellent, highly reliable, and trustworthy places we highly recommend for you to learn Japanese in Brisbane. Do you also have experience learning Japanese at any of the places we mentioned above? Feel free to share your experience with us below.
Brisbane Japanese Language and Culture School
Go Go Japanese Brisbane
Japanese Brisbane Language School
Learn Japanese at LaPont Language Center
Institute of Modern Languages
We sincerely hope that this information will be enough answers for you. Please contact us anytime if you need more information about learning Japanese, here. And, see you in the next article! Thank you for reading to the end! Have a great day and keep up the hard work in learning Japanese.