Especially for those of you who are currently looking for the best Japanese language learning places in the city of Mumbai, India. And, for those of you who are also looking for opportunities to work with Japanese companies in Mumbai, India. Also, to help those of you who are having trouble finding the best Japanese language teachers in Mumbai, India.
We have summarized the 5 most famous and trusted places to learn Japanese in Mumbai, India. Although, you might have come across various related information. However, are they really useful and trustworthy or not? You might really need a solid reference.
Therefore, here are the 5 most popular Japanese language learning centers in the city of Mumbai, India that you can use as a reliable reference. With a long history of providing highly accredited Japanese language classes. And a diverse and growing Japanese language and culture exchange program. The 5 schools we present here definitely deserve to be on your list.
In addition, we also provide other options for those of you who want to learn Japanese with more flexible and personalized hours. Everything you need about learning Japanese and finding the best Japanese tutors in Mumbai, India is in this article. Okay, let's get started!
About Mumbai, India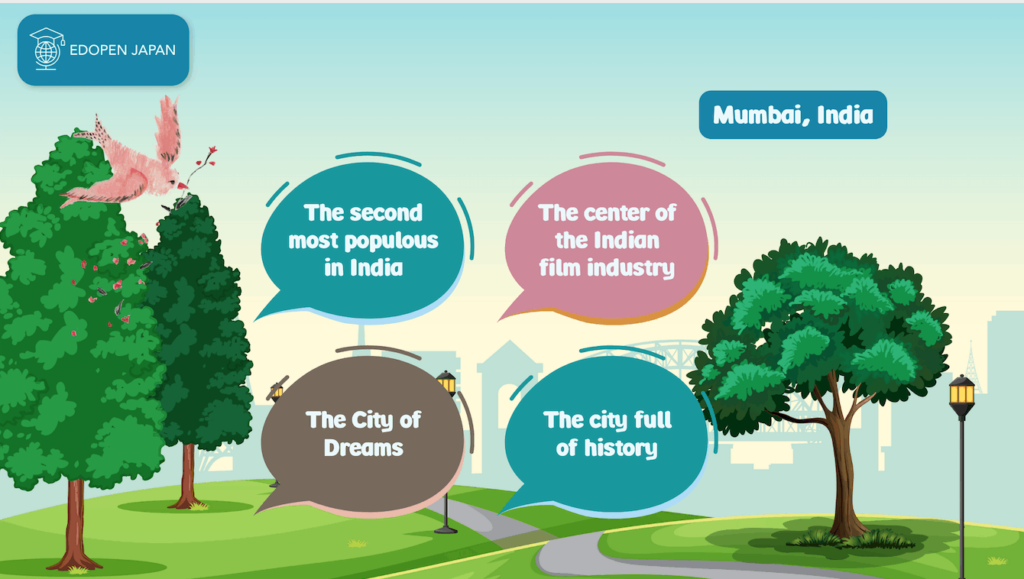 Mumbai, formerly Bombay, is a city that is the 2nd most populous metropolitan area in India with a population of over 20 million. If you are familiar with Bollywood movies, then Mumbai is the center of the Indian film industry. Today, Mumbai is advanced and represents the global city in India. It has become a metropolitan city in the world.
Mumbai is also the most prosperous city in India. This city has the highest GDP (Gross Domestic Product) of any city in South, West, or Central Asia. Mumbai's rapid growth and business opportunities, as well as its potential to offer a high standard of living, and attract migrants from all parts of India, make it a great melting pot of communities, cultures, and languages.
Being the commercial capital of the country, Mumbai appeals to those who want to find a job and build a brilliant career in India. Therefore, Mumbai is a city known as the "City of Dreams" for migrants who want to find a better life. Mumbai is a city full of history. It is the center of civilization and exchange with great civilizations in India. The art and cultural values are very strong and amazing and you can easily find them in every corner of Mumbai.
5 Most Popular Places to Learn Japanese in Mumbai, India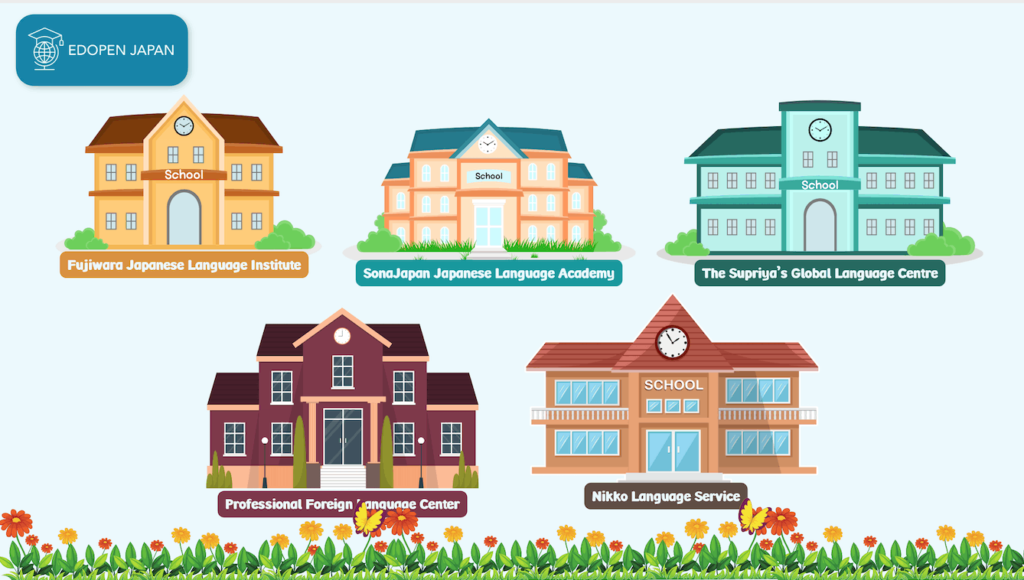 Here are the 5 Most Popular Places to Learn Japanese in Mumbai, India
1. Fujiwara Japanese Language Institute
This Institute is one of the best Japanese language schools in the city of Mumbai. The Fujiwara Japanese Language Institute has been training nearly 3000 students for more than 38 years. The Institute offers the Japanese cultural approach and business management style for individuals and companies in Mumbai.
Further, the founder of the school is a graduate of Tenri University of Nara city Japan. The founder also has been living and working in Japan for the last 33 years. In addition to focusing on helping students with the JLPT test, the school also caters for a long time to how to improve Japanese Practical conversation skills. Japanese culture and the Japanese Business management style included in the course are also available for the students.
Amazingly, the founder of the school has very valuable experience in becoming the interpreter for Prime Minister Mr. Narendra Modi at the 5th Global Vibrant Gujarat Summit held in 2011.
Furthermore, a series of awards have been received by the school, both domestically and internationally. With the long experience and reputation of this school, it is worthy that this school is the first choice for those of you who want to choose the best Japanese language schools in Mumbai.
Address: 10, 2nd Floor, Shanker Mahal building, Sophia College Lane, Breach Candy, Warden Rd Mumbai 26
Recruitment Term: Monthly Admission
Number of Instructors: –

2. SonaJapan Japanese Language Academy (SJLA)
"SonaJapan Japanese Language Academy" (SJLA) has been serving the Japanese language course since 2016. The founder of SJLA has been living for 30 years in the heart of Japan's capital city, Tokyo. This academy has been providing online teaching with high-tech 4K quality video (VC) with HD video. The technology used at the academy aims to overcome the geographical barrier that occurs in India. The academy aims to provide an equal opportunity to access Japanese for Indian youth by supporting their future.
Further, the courses offered in Japanese language classes are mainly focusing on conquering the JLPT exam, ranging from JLPT level N5 to JLPT N1. In addition, the Academy also provides official document translation services. They are ranging from Japanese to Hindi and for various purposes in very wide fields. Such as medical, technical, education, business, finance, travel, banking, books, websites, software or mobile applications, e-learning, etc. The Academy also provides translation services on special requests from customers.
This academy has reached out as an interpreter, and training for corporate training either personally or in large groups. SJLA already has a branch office as well in Tokyo.
Address: A/705, Sunkersett Palace, J D Road, Nana Chowk, Mumbai-400007, Maharashtra, India
Recruitment Term: Always Available
Number of Instructors: –
Capacity: Small Size Only
3. The Supriya's Global Language Centre
The Supriya's Global Language Center has been established since 1986. The school enrolls in a wide range of world-class language services, including Japanese. The center offers a Japanese course to help you achieve Japanese language proficiency in a relatively short time and systematically.
Moreover, the student who enrolled in this school comes from a variety of educational backgrounds. It is not only linear from the Japanese language, but also the master of business administration (MBA), Engineers to Doctors, and Entrepreneurs to Housewives have also benefited from this school.
The students of this school have successfully entered the language industry. Such as becoming interpreters, translators, and tutors. The future carrier of students studying at the school has a very promising value. As they have the competitive skills to compete nationally and globally.
A notable achievement of the school's founder was being appointed as an interpreter for the then Prime Minister of Japan, Mr. Yasuhiro Nakasone. That was during his visit to India, by the Consulate General of Japan.
Apart from that, the Founder has also worked with many different organizations in India and abroad in almost all areas of the industry. Such as Film and Television, Voice-overs and Radio commercials, I.T. and Animation, Airlines and Maritime, to Hospitality. Additionally, Supriya's courses are available from Introductory Courses, Basic Courses, Intermediate Courses, and also the highest class Advanced Courses.
Address: Pradhan Bhuvan, Akshikar Street, OPP. Chhabildas High School, Dadar (w), Mumbai – 400 028, India
Recruitment Term: Contact for Details
Number of Instructors: >10
Capacity: Small Size Only
4. Professional Foreign Language Center (PFLC)
Professional Foreign Language Center (PFLC) has language services in up to 7 languages. They are commonly used in the world of international relations, and one of them is Japanese. The school was founded by Mr. Sandip Gupte in 2003 with the aim of providing affordable and quality training for foreign language needs in the city of Mumbai. This school is proud that over the past 15 years, it has helped more than 1000 students with a strong desire to change their future for the better through the Japanese language and business climate in the developed country of Japan.
The school has also expanded its spectrum of services to counseling in job prospects as well. The school has successfully delivered students to work with leading Japanese and Indian companies. Such as Bausch, YunikaiHatsu, Hitachi, BNP Paribhas, Mahindra & Mahindra, Reach Local, and JP Morgan.
Another successful achievement of the school comes from, more than 20 (N2) & 4 (N1) students from the school has successfully completed the prestigious JLPT Exam throughout the year. While the courses offered by the school focus on JLPT classes at all levels (N5-N1).
Address: 46, Goyal Trade Centre, Shantivan Near National Park, Sona Talkies Building, Near Metro Station (National Park) Borivali East, Mumbai, Maharashtra 400066
Recruitment Term: Any Season
Number of Instructors: –
Capacity: –
5. Nikko Language Service
If you are looking for intimate Japanese language classes and are very focused on self-development, Nikko language service is one of the best answers for your choice. The school itself teaches privately on a 1-hour face-to-face basis. The trainer Rashmi Desai has more than 15 years of experience, teaching in corporate offices and many students who are enthusiastic about Japanese.
This school has the following classes:
Classes with a total of 30 hours. The class focuses on basic conversation and is very useful for those visiting Japan. The training is done privately face to face and one to one. The subject also has audio recorded by native Japanese.
A class with a total of 150 hours, this class will specialize in tricks and tips on how students pass the prestigious JLPT test.
Nikko Language Service also offers other language classes such as Dutch. While you are learning Japanese you can also get acquainted with other languages, isn't it interesting!
Address: Plot No, 510, Janardan apartments, 6, Dadabhai Cross Rd, Andheri West, Mumbai, Maharashtra 400058, India
Recruitment Term: Contact for Details
Number of Instructors: 2
Capacity: –
How to Find the Best Japanese Language Tutors in Mumbai, India?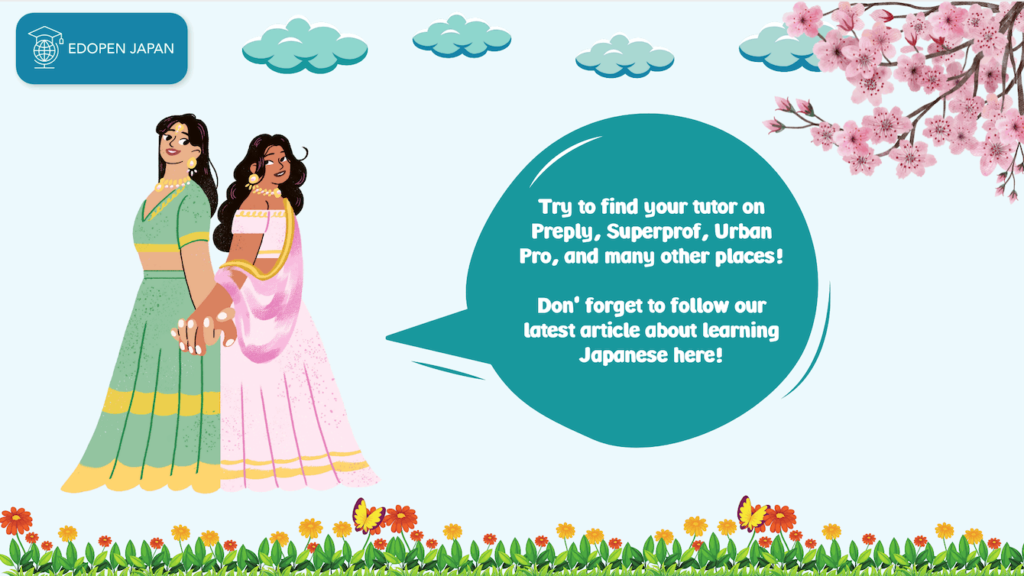 While we've already highlighted the 5 Best Places for you above, we'd also like to share another important option with you. This option is specifically for those of you who are looking for a more personalized and flexible Japanese language class. And you still get the chance to learn Japanese directly with native speakers.
You can do this by studying directly with the best Japanese tutors in Mumbai, India. But how do you find the best Japanese tutors in Mumbai? You can find them on Preply, Superprof, Urban Pro, and many other places.
We are also happy to help you find the best way to master Japanese. Don't forget to always follow the most complete and reliable information that we have shared here. We will always provide the best for you. And we are happy to be a part of your big journey to master Japanese in Mumbai, India.
Conclusion
Finally, to wrap up this article, here are the 5 most excellent, highly reliable, and trustworthy places that we highly recommend for you to Study Japanese in Kolkata, India. Do you also have experience learning Japanese at any of the places we mentioned above? Feel free to share your experience with us below.
Fujiwara Japanese Language Institute
SonaJapan Japanese Language Academy (SJLA)
The Supriya's Global Language Centre
Professional Foreign Language Center (PFLC)
Nikko Language Service
We sincerely hope that this information will be enough answers for you. Please contact us anytime if you need more information about learning Japanese, here. And, see you in the next article! Thank you for reading to the end! Have a great day and keep up the hard work in learning Japanese!