Are you currently looking for the best Japanese language courses in Canberra? Or, are you also looking for opportunities and want to get into a Japanese company in Canberra? Also, to help those of you who are struggling to find the best Japanese tutors in Australia's capital city.
We have compiled 4 of the most well-known and trusted Japanese language learning centers in Canberra. Although, you may also find various information related to this. But are they really useful and trustworthy? You definitely need this reliable and comprehensive reference from us.
Therefore, the following 4 best Japanese language learning centers in Canberra are the references you need the most. With a long history of providing extensive and growing Japanese language classes. As well as providing various Japanese language and culture exchange programs. These 5 schools should be on your list and not to be missed.
In addition, we also provide other options for those of you who want to learn Japanese with more flexible and personalized hours. Everything you need to learn Japanese and find the best Japanese teachers in Canberra is in this article. Okay, let's get started!
About Canberra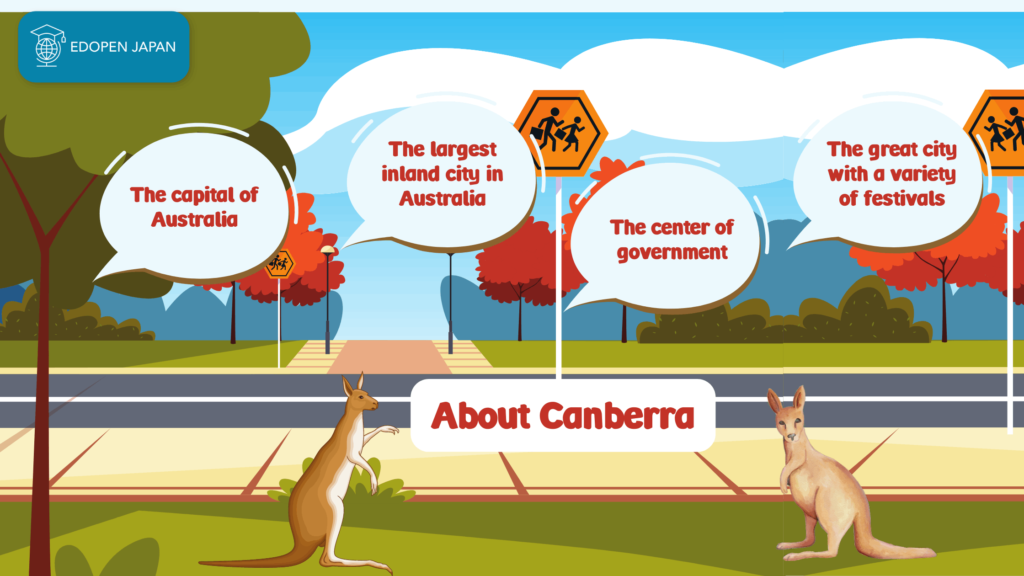 Canberra is the capital of Australia. Established after the federation of the Australian colonies as the seat of government of the new country, it is the largest inland city in Australia and the eighth-largest city overall in Australia.
Further, Canberra is located between the cities of Sydney and Melbourne. This political city has also been surrounded by the state of New South Wales. As the capital of Australia, Canberra is both the center of government and home to students from all over the world as several top universities are located in the city.
If you want to see the easiest snowfall in Australia, then Canberra, which has four seasons, is the easiest place to see the snow fall in Australia. For those of you who love festivals and entertainment, Canberra is the perfect city that will satisfy your cravings.
The beautiful city of Canberra has a variety of festivals that take place throughout the year, ranging from art, food, music, and fairs, to sports festivals.
4 Most Popular Places to Learn Japanese in Canberra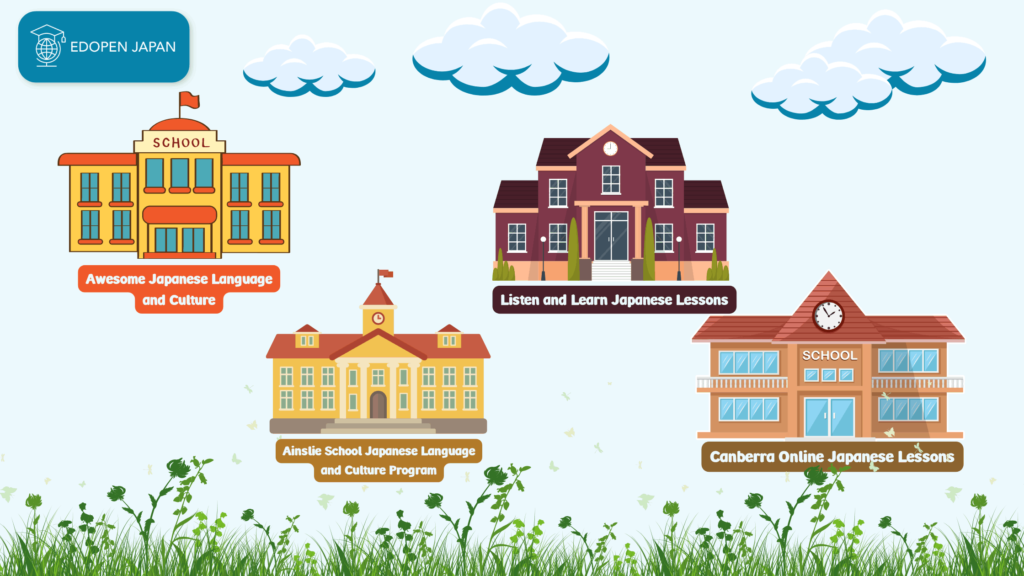 Here are the 4 most popular places to learn Japanese in Canberra. Hope you find what suits you best!
1) Awesome Japanese Language and Culture
The school was established in 2010 with the initial principle and purpose was to share a strong passion for the Japanese language and culture in Canberra.
The school ensures a very friendly learning climate with quality teachers who are direct native Japanese speakers. The teacher also graduated from university as well as having long experience in teaching Japanese.
Therefore, this school dares to label itself as one of the best Japanese language schools in the city of Canberra. The school provides high-quality Japanese language and culture teaching. With cheerful methods, and super high quality for all students of all ages and with students with special needs as well.
In addition, the services of Awesome Japanese Language and Culture School vary. They include group, private lessons, and children's lessons. The school also offers the Japanese Language Proficiency Test (JLPT) Preparation Lessons, study Abroad Assistance, business lessons and training, and specialist culture lessons with great online lesson methods.
Furthermore, the school also offers a new service for other Asian languages, such as Chinese, Korean, and Hindi.
Address: Canberra, Suite S5, Dickson Chambers, 25 Dickson Place, Dickson, ACT, 2902
Recruitment Term: Anytime is applicable
Number of Instructors: 5
Capacity: Small Size or Group
2) Ainslie School Japanese Language and Culture Program
The school was founded in 1927 by a former prime minister of Australia (Stanley Bruce). It is one of the oldest schools in the city of Canberra. Ainslie has acquired a rich tradition and purpose that has endeared it to many children, parents, and staff.
Additionally, Ainslie school provides educational services for students from Preschool to Year 6. One of the school's programs is the Japanese language and culture program. The students will learn Japanese from Kindergarten to Grade 6 under the guidance of specialist Japanese teachers.
Ainslie school has a strong relationship with the Japanese Embassy in Australia. The Japanese embassy is very supportive of this Japanese language and culture program as well. There are many activities that the embassy participates in. The Japanese embassy recognizes the achievements of this school.
The school also has a very strong partnership with sister schools directly with language schools in Japan. Starting in 1964, it was established by the Nezu Elementary School, in Tokyo, and also Tsubai Elementary School in Nara, starting in 1988. Every year, students enjoy the opportunity to build international friendships in Japan. The school also organizes many visits to Japan directly so that many students have a new family in Japan.
Address: Donaldson St, Braddon ACT 2602 (Primary School)
Recruitment Term: Anytime during the school year

3) Listen and Learn Japanese Lessons
This institution has qualified native Japanese teachers to teach the great quality Japanese language. The flexible classes are the advantage you will get by joining this institution to learn Japanese. Further, the lesson also can be held anywhere according to the agreement between the teacher and the student.
In addition, the programs vary and cover a wide range of your needs in learning Japanese. There are 4 types of classes such as individual general Japanese, individual business Japanese, group in general, or business Japanese all on-site classes. Also, the online individual or group for general as well as the business Japanese.
You are able to choose what programs you need the most. The school provides lessons for anyone, even those with no basic Japanese at all. Further, the school will assist you to gain language skills to be a good portfolio of your getting great jobs.
Address: Suite 3, Level 8, 179 Queen St
Recruitment Term: Anytime with Prior Consultation
Number of Instructors: –
Capacity: 2-12
4) Canberra Online Japanese Lessons (Japanese Australia)
The school is actually based in Melbourne. Fortunately, with the sophistication of the internet today, the school also opens lessons in Canberra. The school was founded 16 years ago. This leading school has highly qualified Japanese teachers with 420 hours of Japanese government-accredited training. The school has also taught more than 300 students.
This is also equal to passing the Japanese Teaching Competency Test, or an equivalent degree. And all the teachers are native Japanese speakers. The school is also very flexible, they can deliver study materials directly to your home.
Further, you can study where you are most comfortable. This school will also look at the progress of their students personally, they will make their own assessment to ensure what problems and solutions are right for each student whose needs are very different.
The school in addition also analyzes your strengths and weaknesses and gives depersonalized advice on what needs to be improved and transforms depersonalized students in the future.
Address: 258 Little Bourke Street, Melbourne 3000 Australia
Recruitment Term: Anytime with Prior Consultation
Number of Instructors: –
Capacity: –
How to Find the Best Japanese Language Tutors in Canberra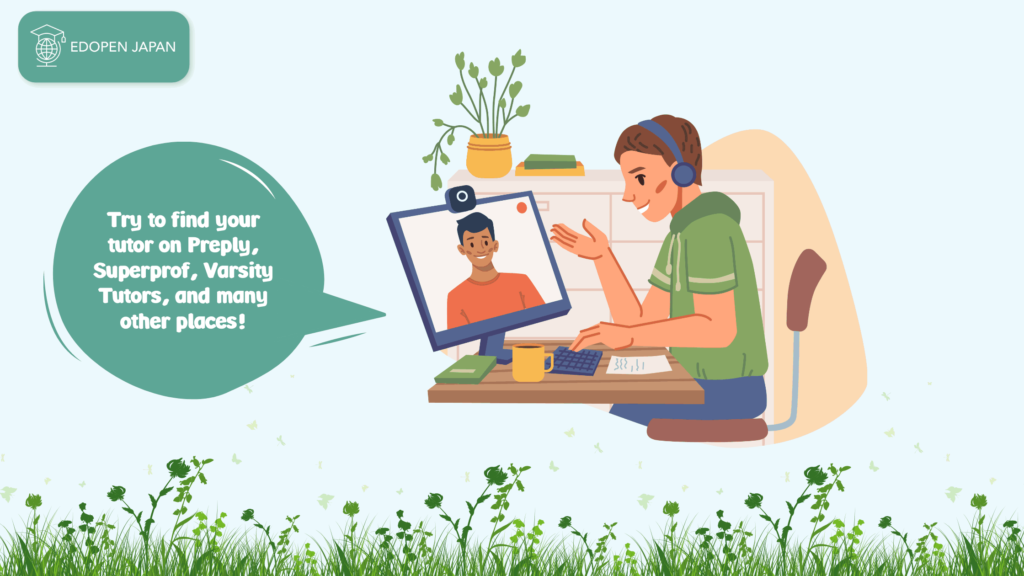 Above are our top 4 researched places for you to study Japanese in Canberra. In addition, we would also like to share another important option with you. This option is specifically for those of you who are looking for more personalized and flexible Japanese classes for your limited time in Canberra. And you can still get the chance to learn Japanese directly with native speakers in Canberra.
You can do that by studying directly with the best Japanese tutors in Canberra. But how do you find the best Japanese tutor in the beautiful city of Canberra? You can find them at Preply, Superprof, Varsity Tutors, and many other places.
We are also happy to help you find the best way to master Japanese. Don't forget to always follow the most comprehensive and reliable information we have shared here. We will always give you the best. And we are happy to be a part of your big journey to master Japanese in Canberra, Australia.
Conclusion
Finally, here are the 4 most excellent, highly reliable, and trustworthy places we highly recommend for you to learn Japanese in Canberra. Do you also have experience learning Japanese at any of the places we mentioned above? Please feel free to share your experience with us below.
Awesome Japanese Language and Culture
Ainslie School Japanese Language and Culture Program
Listen and Learn Japanese Lessons
Canberra Online Japanese Lessons (Japanese Australia)

Lastly, we sincerely hope that this information will be enough information for you. Please contact us anytime if you need more information about learning Japanese, here. And, see you in the next article! Thank you for reading to the end! Have a great day and keep up the hard work in learning Japanese.