Did you come here to find the best Japanese language courses in Perth, Australia? Or, are you also looking for opportunities and want to get into a Japanese company in Perth? Which have an official certificate of Japanese language mastery is mandatory. In addition, we are here to help those of you who are having trouble finding the best Japanese tutors in Perth.
Moreover, here, we have compiled 5 of the most well-known and trusted Japanese language learning centers in Perth, Australia. Although, you might have also found various information related to this. Unfortunately, are they really useful and trustworthy? You definitely need a reliable and complete reference from us.
Therefore, the following 5 best Japanese language learning centers in Perth are the references you need the most. With a long history of providing extensive and growing Japanese language classes. And, providing a very diverse range of Japanese language and culture exchange programs as well. These 5 schools should be on your list and not to be missed.
In addition, we also provide other options for those who want to learn Japanese with more flexible and personalized hours. Everything you need to learn Japanese and find the best Japanese teachers in Perth, Australia is in this article. Okay, let's get started!
About Perth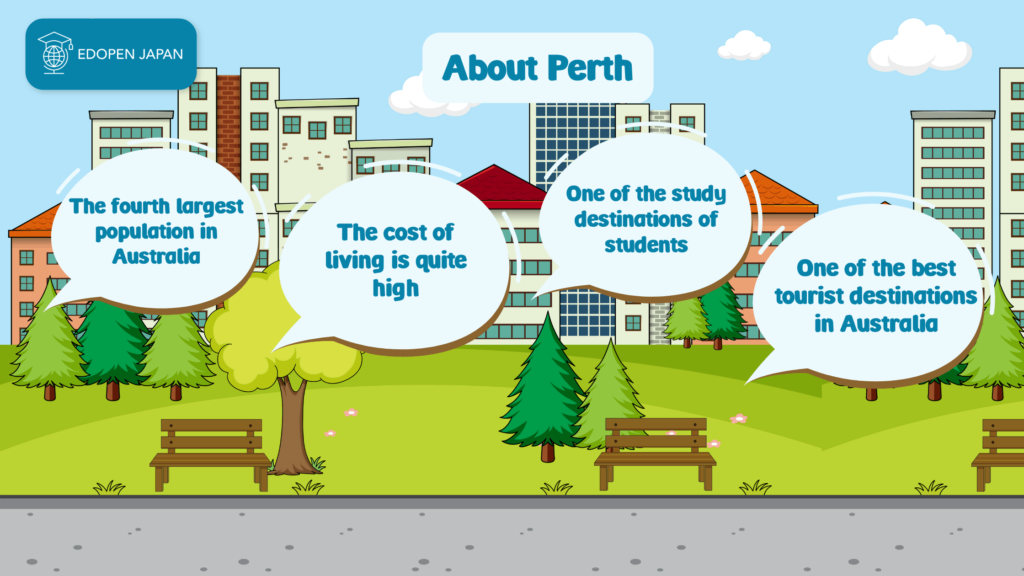 The capital of Australia's Western State with the fourth largest population in Australia at 2.02 million, is the city of Perth which spans the Swan River. A healthy lifestyle is the majority of principle adopted by most residents. Especially, with very little, you will find people who drink alcohol and smoke. Further, The city is so strict that it carries the motto "time is money", people here are very efficient in using time for their daily activities.
Moreover, the cost of living in Perth is quite high. The Economist Intelligence Unit's Worldwide Cost of Living Survey 2017 ranked Perth as the 49th most expensive city in the world. Perth itself is one of the study destinations of students around the world because it has many world-class universities.
In addition, the Top five universities in Perth are Curtin University, Edith Cowan University, Murdoch University, Notre Dame University, and The University of Western Australia.
Likewise, with tourism, the city of Perth is also one of the best tourist destinations in Australia. Here you will find the beauty of culture and modernization created in Perth. Such as the DNA Tower Climb, Lottery west Federation Walkway, St. Mary's Cathedral, Perth Sunset Coast Drive, and Council House.
The row of tourist destinations and many other advantages of the city of Perth increasingly lull you into trying to live or travel to the city of Perth.
5 Most Popular & Highly Recommended Places to Learn Japanese in Perth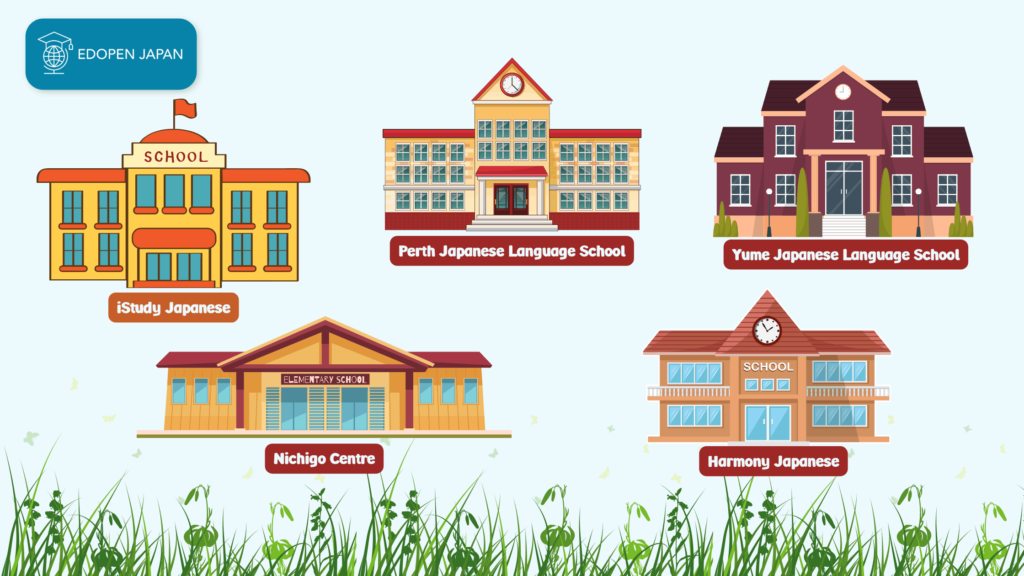 Here are the 5 Most Popular & Highly Recommended Places to Learn Japanese in Perth. Hope you quickly find the best place to master Japanese.
1) iStudy Japanese
This class was founded in 2010 by a professional native Japanese teacher named Ms. Miki Omori. To date, Ms. Omori has experience teaching Japanese to over 1000 students from all over the world.
Further, you choose two types here: classroom or online (via zoom). The study material will be recorded entirely. Therefore, if you want to repeat the lesson on that day or on that day you cannot attend, you will be able to see the recording and review the lesson on that day.
In this class, you will learn natural Japanese speaking as Japanese native speakers in their daily lives. The school uses well-developed materials and techniques for more than 10 years in use.
The alumni of this class are more than 1000 people. Thus, if you join this class, you can be sure that your international relations will increase sharply. You can also learn and even exchange information about future careers.
In addition, you only need to pay $350 per class for all levels with 10 weeks per lesson. You will get 75 minutes per meeting and sometimes more minutes, depending on the needs of each student.
Address: 122 Raglan Road, North Perth 6006
Recruitment Term: Contact for Details
Number of Instructors: 1
Capacity: Max 6 Students per Class

2) Perth Japanese Language School
This course is founded by Ms. Mari. With more than 5 years of experience in two countries (Taiwan and Australia), Ms. Mari will teach you fundamental grammar and pronunciation with a sense of fun and joy.
Therefore, you will be comfortable learning Japanese. This course will not emphasize textbooks only. But, you will have more conversations with the teacher and other students.
Recently, this course is open for toddlers aged 1-5 years old on Saturday mornings only. You can easily choose this course according to your needs and schedule.
Private and group lessons are also available. You can choose from beginner, intermediate, and advanced. As well as the JLPT test and conversation classes only.
Address: Newcastle St, Perth, WA 6000, Australia
Recruitment Term: Always Available
Number of Instructors: 1
Capacity: Min 3 Students per Group
3) Yume Japanese Language School
This course was founded by a native Japanese from Niigata Prefecture, Ms. Yuko Umeda. With more than 10 years of experience teaching school in Japan. While her teaching experience in Perth started 17 years ago, this course was established in 2008.
In addition, Yume Japanese means dream, this course aims to help students to achieve their dreams. Through improving Japanese language skills to support students' future careers. This course certainly carries the concept of a small number of students to ensure that teachers can monitor and interact directly with students.
In particular, for the type, of course, Yume Japanese School only divides into two. The Group lessons, with 1 term equal to 9 weeks of 90 minutes duration with 9 total meetings. You have to pay each student $385.
2 Private Lessons are also available. Each meeting is 60 minutes per 5 lessons. You have to pay $275 per student. Group lessons are only held on weekdays and Saturday nights. But private lessons are held on weekdays from 9 am-5 pm.
Address: Subiaco, Australia
Recruitment Term: Always Available
Number of Instructors: 1
Capacity: Small Size Only
4) Nichigo Centre
Nichigo Center has been operating in Perth since 29 years ago. In addition to providing Japanese language training and an introduction to Japanese culture for people in Perth or now this course also serves students from all over the world.
The courses are also available with online face-to-face methods (using the Zoom App). This institution has also been serving Japanese young people who want to continue their education in Australia since 1993.
The institute helps students from Japan to apply to English medium schools, business colleges, and all Universities in Australia. It also helps to arrange student registration, homestay, and student visa and provides guidance and support to students who come to study in Australia.
Further, this institute uses native Japanese teachers with a choice of group or private classes and corporate messengers as students. This institute focuses on how to teach Japanese culture not only in terms of traveling and tourism but emphasizes professional, ethical culture in various world-class companies originating from Japan.
Not only that, but this institution also seriously helps students who want to continue their education directly in Japan by providing a professional guide for students to face the JLPT test.
Address: 1st Floor, 146 Murray Street, Perth, WA 6000 Australia
Recruitment Term: Contact for Details
Number of Instructors: 1
Capacity: Private or Group
5) Harmony Japanese (Japanese Lesson Perth)
This course is the only specialist Japanese language teacher in Perth. Ms. Chikako, a native Japanese teacher from Akita, northern Japan founded this school with her strong and generous philosophy. In addition, this course takes a special role in the direct teacher-student relationship. The founder believes that one-on-one teaching is more effective.
This course is guaranteed to be fun. Ms. Chikako will give the courses directly with her great experienced and certification to teach Japanese as a foreign language from Japan directly. Furthermore, you will get all the materials covering the core of Japanese lessons (speaking, writing, listening, and grammar) in a downloadable folder that has been prepared by Ms. Chikako.
She created all the materials for study according to her experience of teaching Japanese more than 10 years ago.
Address: South Perth
Recruitment Term: Contact for Details
Number of Instructors: 1
Capacity: Small Size Only
How to Find the Best Japanese Language Tutors in Perth?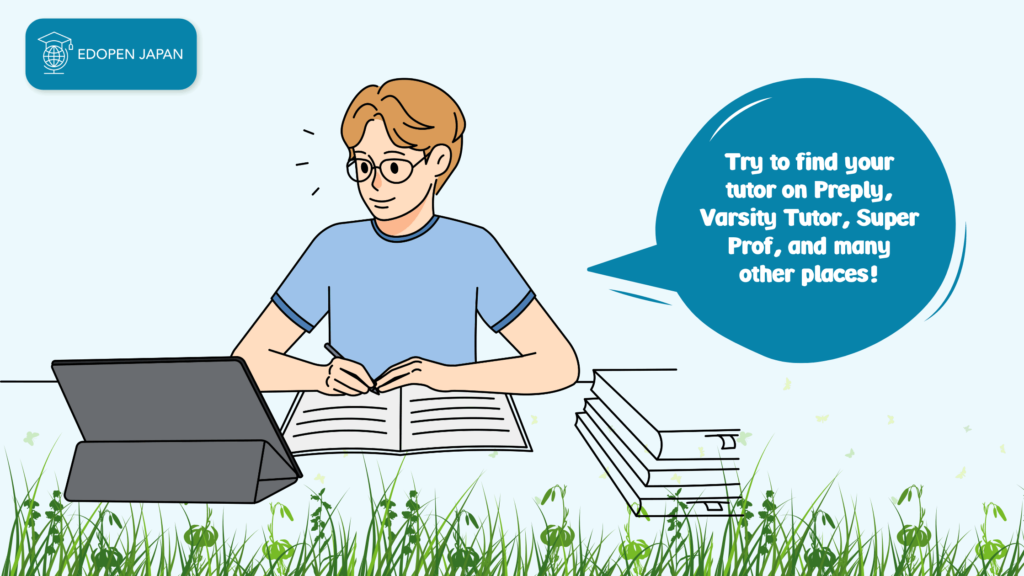 Above are 5 great and highly recommended places for you to learn Japanese in Perth. In addition, we would also like to share another important option with you. This option is specifically for those of you who are looking for more personalized and flexible Japanese classes for your limited time in Perth. And you can still get the chance to learn Japanese directly with native speakers in Perth.
You can do this by studying directly with the best Japanese tutors in Perth. But how do you find the best Japanese tutors in the charming city of Perth? You can find them at Preply, Varsity Tutor, Super Prof, and many other places.
We're also very pleased to help you figure out the best way to master Japanese. Don't forget to keep up with the most comprehensive and reliable information we have shared here. We will always give you the best. And we are happy to be a part of your big journey to master Japanese in Perth, Australia.
Conclusion
Finally, here are the 5 most excellent, highly reliable, and trustworthy places we highly recommend for you to learn Japanese in Perth. Do you also have experience learning Japanese at any of the places we mentioned above? Please feel free to share your experience with us below.
iStudy Japanese
Perth Japanese Language School
Yume Japanese Language School
Nichigo Centre
Harmony Japanese (Japanese Lesson Perth)
In addition, we sincerely hope that this information will be enough answers for you. Please contact us anytime if you need more information about learning Japanese, here. And, see you in the next article! Thank you for reading to the end! Have a great day and keep up the hard work in learning Japanese.