Introduction
Love to watch cartoons or Japanese movies? At least for Doraemon? Doraemon is a robotic cat who is very friendly with Nobita. When Nobita goes to school with his friends, you can always see them carrying a backpack with a similar shape. It turns out that the bag called the ransel (in Dutch) or randoseru (in Japanese ランドセル), a very popular bag for children in Japan.
As simple as that sounds, this bag is so special. If you want to know how to choose the best one for you and why you won't be disappointed to pay for it, then this article is for you!
Also, when you want to deepen your Japanese language skills, you can check out the "Learn Japanese" session on our website. There, you surely get to learn the basics such as the Japanese Characters to advance Japanese as well as the easy expression using Japanese such as How to Express Thank You in Japanese and many more!
Discover a scant wider and you will get that there is more to it than meets the eye. Superior Japanese craftsmanship, enduring designs, and imperial history. When you pay for it, it won't disappoint you. Let's dive into the wonderful world of a randoseru below!
1. What is the Randoseru?
Before anything else, obviously, you need to get what is the Japanese school bag right? Apart from uniforms, school shoes, or hairstyles, another popular trend in Japan is the Japanese school bag or randoseru. Randoseru is a school bag in Japan made of leather for children, which weighs up to 1 kg. Elementary school children use it to store all school supplies. This awesome bag is a square, sewn very tightly on each edge. Until now, almost all randoseru is fully handcrafted. That's why this bag is so strong as well as durable.
2. Price and Design
The price of this bag is not kidding, the price of this bag starts from 30,000 to 120,000 Yen for the premium version! Although it is quite expensive, this bag can last a long time, from 1st to 6th grade in elementary school.
The traditional random design measures about 30 cm long by 23 cm wide. There is an outer cover of the bag that covers the zipper to protect the contents of the bag. On the side, you can see a small pocket attached to put many things inside.
3. What is Inside?
Inside this handy backpack, there is a special pocket for pens or pencils, rulers, and other school supplies. Then, the largest storage area uses for books or other paper. You can find as well also a smaller storage area to store a change of clothes or lunch. Some bags have hooks that you can use to hold an umbrella or lunch bag.
Commonly, the parents would give this bag as gifts for children in their first year of school. The kids would continue to use the same bag until graduate and use a different bag when they are entering junior high school.
4. A Brief History of Japanese School Bag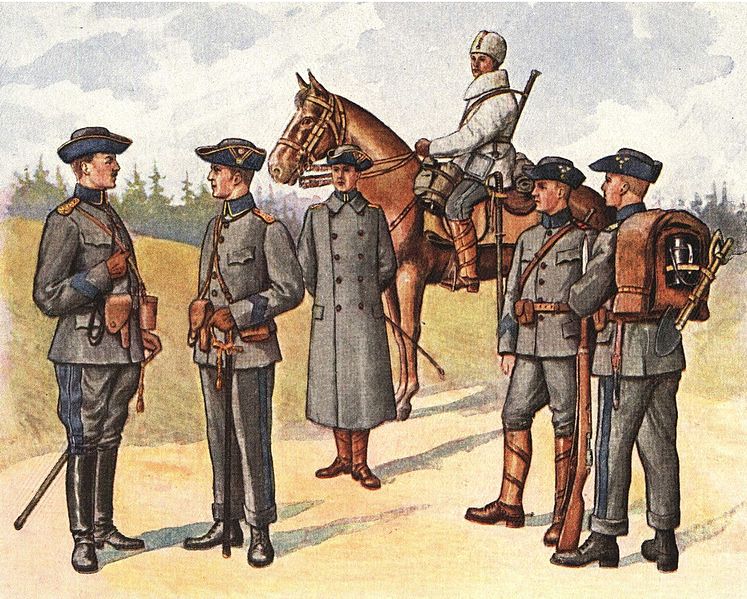 Randoseru existed since the end of the Edo period around 1853 to 1869. This western-style backpack was introduced by the Dutch to the Japanese military. In recent times, this bag transformed into a school bag for elementary school-aged children, the randoseru itself is inspired by the Dutch military backpack model, which is called a Ransel. The term ransel is actually "backpack" in Dutch.
This luxury school bag was only for city kids. Along with westernization in the military field, in the Edo period, the Japanese military adopted the Dutch army backpack model. It wasn't until Meiji 18th or around 1885 that this military backpack was used by schoolchildren. The first school to adopt this bag model was called Gakushuin, for the reason that children could store their school items and could move their hands freely.
Two years later, on the Meiji 20th, a backpack that has a design as the modern randoseru appeared. Hirofumi Ito presented this bag to the future Emperor Taisho when he entered the Gakushuin school. A decade later, Gakushuin created a standard for the size and shape of the randoseru at that time.
Additionally, Japan has become one of the developed countries with a high level of economic and human creativity so the development of randoseru has undergone many changes. It is not only for children, unfortunately, has undergone modifications and is useful for many people of all ages in Japan and over the world.
5. Waterproof and Durable
In fact, this bag is quite heavy. However, the design is intended to provide a head restraint if a child falls from behind. This iconic bag is very useful to protect children from falling objects during an earthquake. Randoseru is heavy and expensive, in spite of that durable to use.
The notable ransel usually lasts for six years when children graduate from elementary school. Some school bag manufacturers in Japan offer a six-year warranty. To make it strong and durable, this bag is also waterproof because it is very common for elementary school children to walk on rainy days to school. With a waterproof bag, books and other school supplies will stay dry.
6. Child-Friendly
Despite the fact that the randoseru is quite heavy, this bag is suitable for children. The reason is, this bag has the perfect balance when used by children. The shoulder belt in this bag is thicker and wider than the usual bag. The pillows on the back are intentionally designed to fit the backs of children. When children wear it, they will fill very comfortable.
7. Styles and Trends of Japanese School Bag
Originally, school bags in Japan had black color for boys and red color for girls. In the past, this bag was made from genuine leather. Since it was very heavy, many now use synthetic leather with good durability.
Every year the random trend changes, both in terms of color and motif. Recently Randoseru comes in various colors. Some randoseru come with very cute color combinations and attractive pictures.
Interestingly, randoseru has also become a popular fashion item and attracts many adults. With that, there is also an adult version of randoseru. Infrequently tourists buy randoseru and make it as a typical Japanese souvenir.
The types of leather for this bag are also very diverse, ranging from crocodile skin, snakeskin, and the likes. The rarer the material, the more expensive the price.
8. Made with Very Well-Thought-Out Concept
One of the things that make randoseru expensive is the well-thought-out concept. When designing this backpack, keeping it comfortable, safe, and does not cause negative effects for kids are the key points.
The shape of this bag is sturdy and rigid to form a straight spine. Since elementary school children are at a suitable age in the formation of body posture. This notable backpack can get children used to standing up straight and not bending over to support their growth period.
9. Full of Security Features
Anyone knows that Japan is a country that is highly advanced in technological development. The government has equipped randoseru with security features in the form of a GPS button connecting with parents at home, school, or the police station.
The buttons are easy for children to press when they are in danger or need help. The material on the surface can also reflect light to prevent accidents.
10. Multifunction
First, randoseru is designed to withstand daily use for six years of primary school. Some manufacturers even offer guarantees and free repair services if damage occurs within those six years. Second, this backpack also functions as a cushion if the child falls backward. Therefore, the child's falling position does not harm the head.
This great backpack has another function as a life vest as well in times of flooding, and since Japan is frequently hit by earthquakes, it can also be very helpful to protect the head.
11. How to Choose the Best Japanese School Bag?
Thanks so much for reading this article right up to this part. Here is the main of the article. According to several Japanese School Bag expert sites, there are 8 aspects we can count on to prevent failure when selecting the best Japanese school bag as follows:
Aspects
Details
(1)
Materials
Choose artificial or synthetic leather for the lightness and design.
Prefer the original leather for the authentic color and durability.
(2)
Color & Design
Is it a favorite color for your child? Is it a nice design for your child?
For this criteria, discussing with your child would be the best!
(3)
Size
Almost 90% of school bags are compatible with A4 size to fit A4 files or books.
(4)
Durability
Verify if the manufacturer has concerns about durability, especially for boys who are relatively more active than girls. Please consider further that if the bag is too strong, it will be heavy too.

(5)
Easily Carried
Try to choose a curved belt designed to fit your kid's body. It is recommended that the back cushion is three-dimensionally processed that won't hurt easily.
Natural leather is best as the material.
(6)
Safety
Please check 2 points: Is it easy to attach a security buzzer? and is there a reflective material on every surface? These 2 points are very important to protect kids from danger and accidents.
(7)
6 Year Warranty
Can it be repaired free of charge? Confirm the scope of free repair support and ask whether you may rent an alternative school bag during the repair period?
(8)
Price
Within the scope of common sense,
We would like to recommend a price range of 40,000 to 60,000 Yen.
12. Where to Find and Buy the Japanese School Bag?
It is possible to find cheaper randoseru bags that use synthetic leather. Nevertheless, the price for genuine leather is more expensive.
In Japan, it is very easy to get it at department stores such as Takashimaya, Kintetsu, Mitsukoshi, Sogo, Seibu, and other similar outlets. You can get it on well-known online shopping sites like Tsuchiya. Very easy right!
Conclusion
After all, we have discussed above very comprehensively about this great Japanese school bag, let's wrap this article into the following points, shall we?
Ransel or Randoseru (in Japanese) is a school bag in Japan made of leather.
The Japanese school bag is inspired by the Dutch military backpack model, which is called a Ransel.
The Japanese school backpack for kids you know has several features such as waterproof, durable, children-friendly, designed with great security and multifunction.
There are 8 aspects we can carefully consider to prevent failure when selecting the best bag.
In Japan, you can find this ransel in every department store online and offline.