Are you planning to be the one of Temple University Japan (TUJ) student candidates? If yes.. then, please stay here and scroll down, keep up with reading here on the article about Temple University Japan Acceptance Rate and Admission Requirements. Only in this article, you are going to harvest many precious pieces of information regarding Temple University Japan, its acceptance rate, admission process, and requirements that you can start to prepare from now on! Then, especially for you who have no prior information on this topic, please take your note and carefully read the comprehensive information provided here.
About Temple University Japan (TUJ)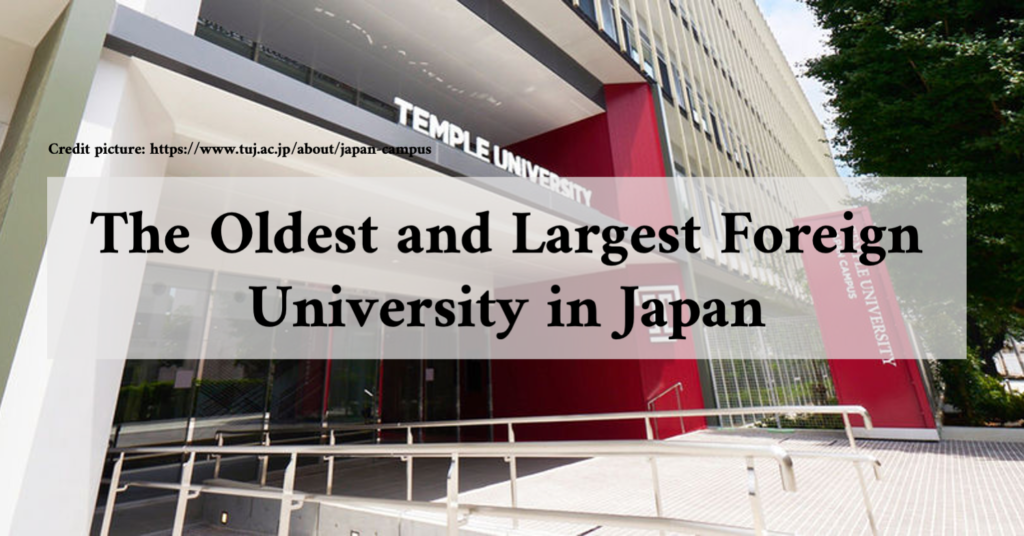 Is Temple University Japan a good school? As the candidate who is interested in this university with the hope by entering this university would create a great future for you, this question is very normal popped out in your mind. Here are the information for you. Please take a look into the following facts regarding this great university.
Temple University, Japan Campus which is also very well-known as TUJ is the oldest and largest foreign university established in Japan. This university firstly was established in Shiba-Koen, Minato-ku, Tokyo-Japan, in June 1982 with the name "The Japan Campus of Temple University". Early, TUJ started by offering the Intensive English Language Program (IELP) and the Master of Education (M.Ed.) in TESOL program held in the Tokyo-based campus and started the M.Ed. program as well in Osaka-based campus.
This university is a United States-based comprehensive public research university located in Pennsylvania (main campus). This TUJ is a branch campus of the main campus of Temple University in Pennsylvania. Not only in Japan but Temple University also has another overseas campus, that is in Rome.
TUJ is becoming the first designated foreign university on Japan campus authorized by the Ministry of Education, Culture, Sports, Science, and Technology in February 2005. TUJ has developed into a nationally recognized institution offering an extensive range of educational programs for foreigners and Japanese who are interested to study with the same systems provided as that of Temple's main campus in the US.
TUJ Programs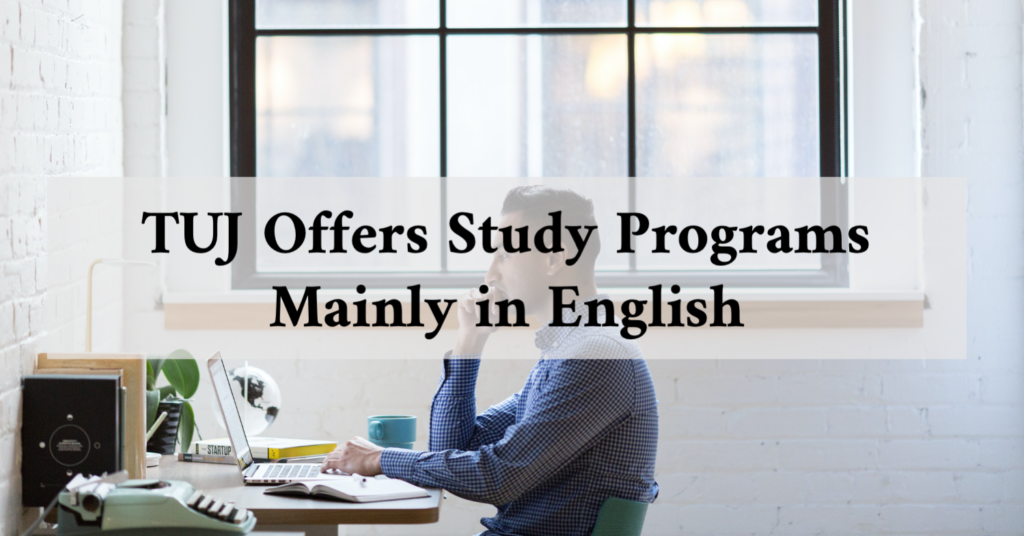 TUJ has several programs mainly conducted in English. TUJ offers the main undergraduate programs with 11 diverse majors which are Art, Asian Studies, Communication Studies, Economics, General Studies, International Affairs, International Business Studies, Japanese Language, Political Science, Psychological Studies, as well as Computer Science.
In further, TUJ also offers several programs at the graduate levels such as law, business, and education; an English-language preparation program; continuing education courses; and corporate education classes. In particular, for you who are interested in studying education, this university offers a master's program in TESOL (Teaching English to Speakers of Other Languages) and a doctoral program in Applied Linguistics. Both of these programs are offered at TUJ's Tokyo Center and Osaka Center.
On the other hand, for you who want to pursue a Master in the Management Program, applying for the program at this university would be very beneficial. The Master in the management program provided in TUJ will give you the knowledge and practical experience in business concepts, data analysis, financial and accounting which are very essentials for you to build a great marketability career in a worldwide company.
For you who are searching for a non-degree program, TUJ would not let you down. TUJ offers very wondrous programs for you such as Academic English Program (AEP), Continuing and Corporate Education. Academic English Program (AEP) held in TUJ is an English study program for students who intend to study abroad at universities and graduate schools, as well as intensive English courses, internships, and Teacher Training programs for educational institutions.
In the case of Continuing Education Program, this special program offers non-credit courses designed to meet students' diverse educational objectives and conditions. Students coming from all ages, backgrounds, and professions take advantage of the course provided. Interestingly, the Courses in this program are held on evenings and weekends. While the Corporate Education program offered in TUJ is a business training skills program that is conducted by an experienced training consultant. All of the programs are managed to hold the specific high-quality training needs of globally minded organizations.
For the Internationals, this university is a great place. In TUJ, students come from approximately 60 countries around the world, including Japan, the United States, East, and Southeast Asia, Russia, the Middle East, Africa, Latin America, and Europe. Its diverse student background strengthens TUJ to be a very rich and dynamic institutions.
TUJ has an amazing faculty that works closely with students to support them build such a great academic goal. The small classes that are managed are very strong to facilitate the discussions and to allow professors to give special attention to the students. Additionally, TUJ offers the Temple University brand of education, providing the perfectly same course as that of Temple's main campus and teaching all but its language courses in English.
Pursuing undergrad, graduate school, or even joining the non-degree program at TUJ offers the same quality education as at Temple University in the United States and makes it easy to transfer to Temple's main campus or any other universities around the world. Deciding to study in TUJ will be a great decision for you who are looking to get an American standard degree as well as experience living in Japan with very intense international exposure.
Temple University Japan (TUJ) Acceptance Rate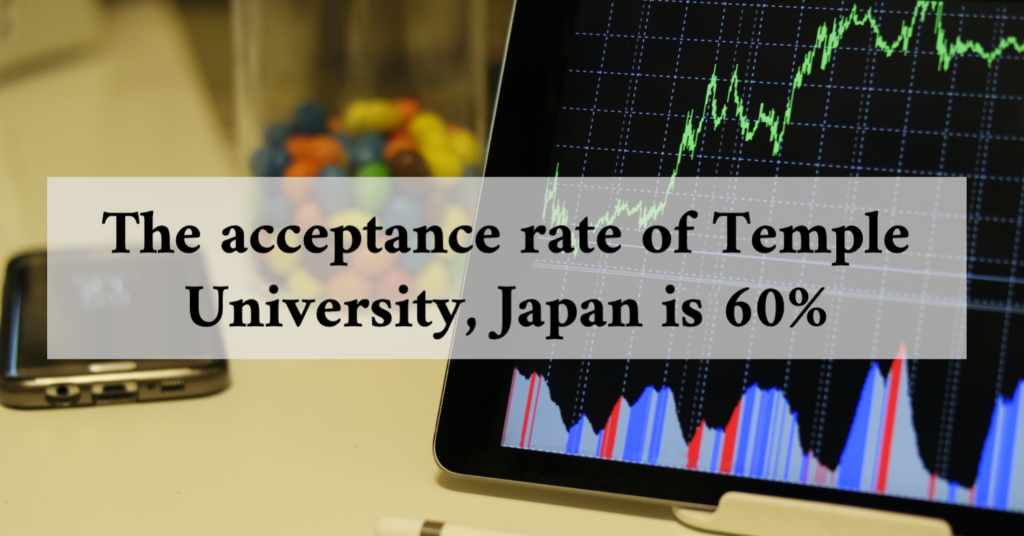 In the first place, when you have a plan to enter this university, the first and foremost thing to consider and notice is the acceptance rate. This acceptance rate tells you how competitive the university is and how serious the requirements are being evaluated in the entrance examinations.
According to several data base, The acceptance rate of Temple University, Japan is 60% from 2019 to 2021. Using this information, you could imagine that for every 1000 applicants, 600 applicants are admitted into this university. This rate means, Temple University Japan is moderately selective compared with the other university. The TUJ expects you to fulfill their requirements regarding GPA and SAT/ACT scores, however, they are more flexible than the other universities. If you can exceed the requirements they ask for, you have an excellent chance of getting into TUJ. In another word, if you could not meet their requirements, you might be one of the unlucky minority applicants that would get the rejections.
Nevertheless, this acceptance rate percentage is quite different from the acceptance rate of The Temple University in Philadelphia USA which is 71% among all applicants in 2021 (according to US News, please take a look through the following website for your additional reference https://www.usnews.com/best-colleges/temple-university-3371/applying.
Hence, as in the USA, TUJ applies the perfectly same quality standards as its Philadelphia main campus for the terms of the courses, programs, students, and faculty. And you would get a very precious chance to enter this great university without having the difficulties for the admissions compared with the USA main campus. Students studying at TUJ will graduate with an American degree from Temple University as well. Furthermore, Japanese high-level quality of life would give you a very wide chance to implement your global skill gained from Temple University Japan especially if you have a plan to build your career in Japan or overseas.
Temple University Japan (TUJ) Admission Requirements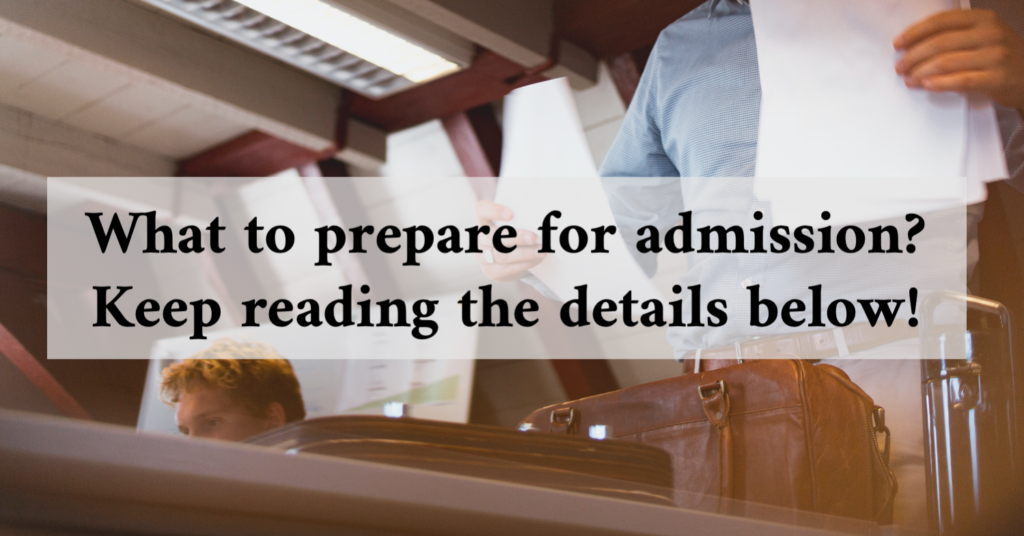 Following the official website of Temple University Japan for admission (https://www.tuj.ac.jp/ug/admissions/qualifications), please take a look at the below-detailed qualifications that represent the minimum criteria for admission in TUJ. However, please keep in your mind that ONLY meeting the qualifications does not guarantee the admission that means to win this competition with the other applicant, you MUST have high-level criteria.
For the undergraduate Program (Please refer to this website for detailed info through https://www.tuj.ac.jp/ug/admissions/qualifications):
Completion of High School (Secondary School) or Equivalent
Minimum Cumulative GPA (lowest 2,5 and or 3.0 on 4 Scale)
Test Score Requirements (For Native; SAT or ACT Score-optional, For Non-Native; TOEFL PBT 550 / iBT 79, IELTS (Academic): 6.0, PTE (Academic): 53, DUOLINGO Score: 110.
Special for the applicant who has the TOEFL PBT from 475 to less than 550, IELTS 5.0 or 5.5, or PTE from 40 to less than 53, or Duolingo 90-105, those applicants may be conditionally admitted to the TUJ Undergraduate Program as a participant in the Bridge Program (please check the detail through https://www.tuj.ac.jp/ug/admissions/bridge)
Lucky for you who are living in or nearly in Tokyo and Osaka, TUJ further also conducts institutional TOEFL (ITP) exams in Tokyo and Osaka. The scores are equivalent to the TOEFL Paper-based test (PBT) and are valid only in an application to TUJ. Please see the detail using the following website (Tokyo: https://www.tuj.ac.jp/toefl/tokyo and Osaka: https://www.tuj.ac.jp/toefl/osaka)
Additionally, regarding the required documents following the official website of TUJ Admission Application Requirements (https://www.tuj.ac.jp/ug/admissions/requirements), please prepare the following items neatly:
For Degree-Pursuing Students
Admission Application Form (Online)
Typed, Personal Statement in English
Official Standardized Test Results, Please carefully check are you a Native or Non-Native English speaker.
Official High School and College Transcripts in English
Non-refundable Application Fee of ¥10,500
For Non-Degree-Pursuing Students, although the overall documents required are very similar, you have to follow the different steps using the following website, https://www.tuj.ac.jp/ug/admissions/requirements/non-degree-seeking)
After you have completed all the items, please send them to Temple University, Japan Campus Admissions Counseling Office with the detailed address as follows https://www.tuj.ac.jp/ug/admissions/requirements.
For those who are interested in applying to the other program such as Graduate College of Education, Master in Management Program, and another Non-Degree program, please refer to the following website for more detailed pieces of information, https://www.tuj.ac.jp/admissions.
Conclusion
After all, we can wrap this article with the following points:
The acceptance rate of Temple University, Japan is 60% from 2019 to 2021.
The acceptance rate of Temple University, Japan is quite different from the acceptance rate of Temple University in Philadelphia USA which is 71% among all applicants in 2021.
TUJ applies the perfectly same quality standards as its Philadelphia main campus for the terms of the courses, programs, students, and faculty.