Since its release in 2015, initially Discord has been a very popular app among gamers. Yet with its various features, uniqueness, variety of features that are both very functional, easy and of course free, Discord has also become popular with the public, including Japanese language learners.
Discord with a specialized server about learn Japanese is in high demand because of its various features that strongly encourage and accommodate Japanese language learners to improve their Japanese language skills and understandings.
In addition, features such as kotoba bots, vocabulary quizzes, kanji and vocabulary lookup by dictionary, example sentences and even special class schedules with native Japanese teachers can all be obtained for free.
For those of you who are looking for some useful information about Learn Japanese with Discord.
For those of you who also need recommendations for Discord servers related to learning Japanese that are worthy and you should join.
So, please read this article until the very end!
Is Discord good for learning Japanese?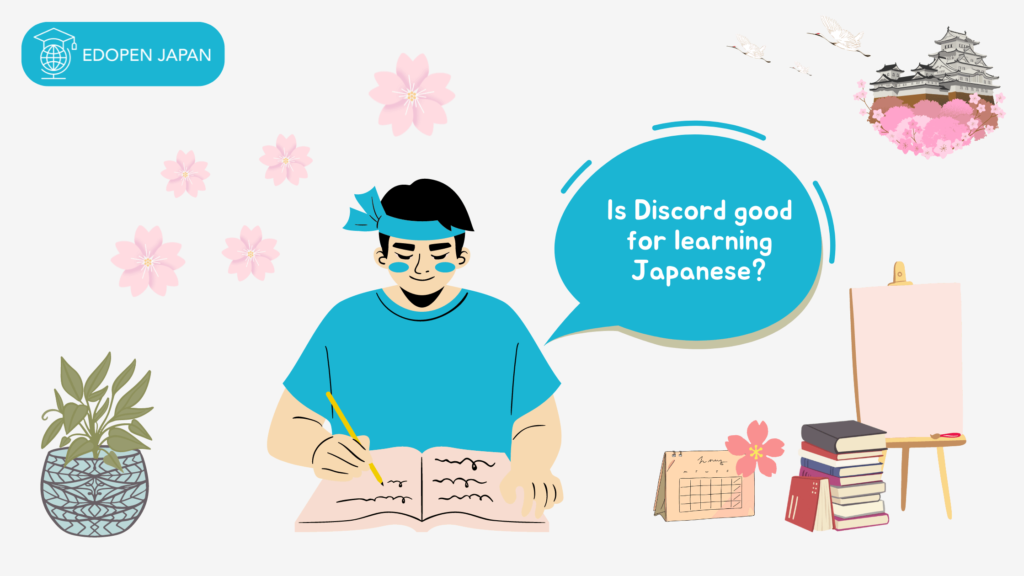 Discord is excellent for Japanese learning owing to the ease and convenience of the features that it provides. You can use Discord to interact with voice, video, or text for free at any moment.
Imagine, you can easily set up Japanese learning theory and practice classes with a teacher on a real-time server. Have conversations on various interesting topics with people who also share the same interests as you do. A variety of unique and entertaining emojis, highly functional and practical bots will greatly enhance your Japanese language skills.
Why is Discord so special?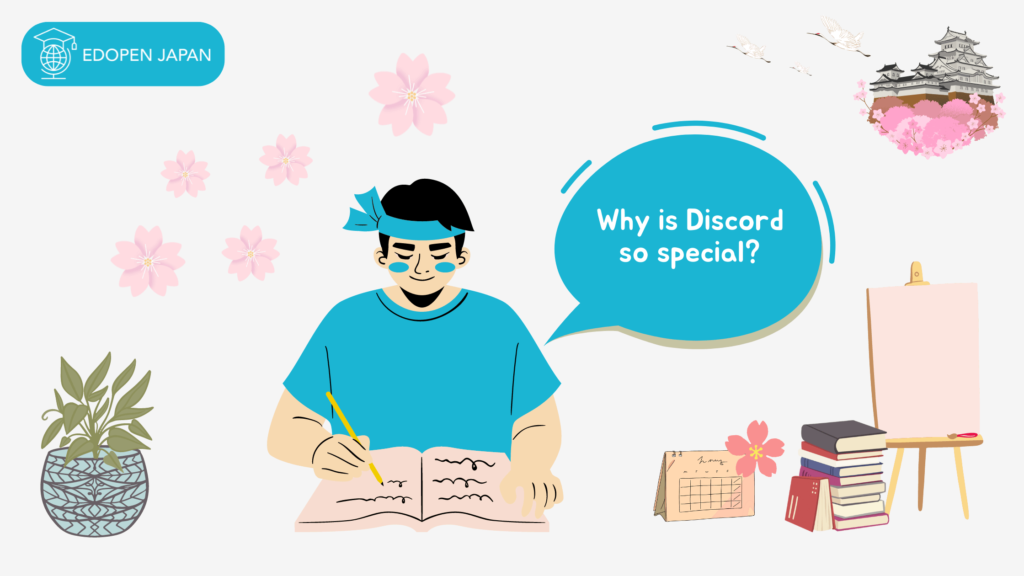 Discord is very popular with gamers, youth who want to learn a foreign language especially Japanese language and its culture and the general public because of its various attractions. There are advanced features such as a lively online community, practical real-time audio and video conversations, entertaining emojis, integration with various other sophisticated apps and one distinguishing thing, Discord will not bother the users with ads on the server.
In terms of providing a highly interactive service where people can communicate without limits, Discord is a clear cut above the rest.
What are the benefits of using Discord?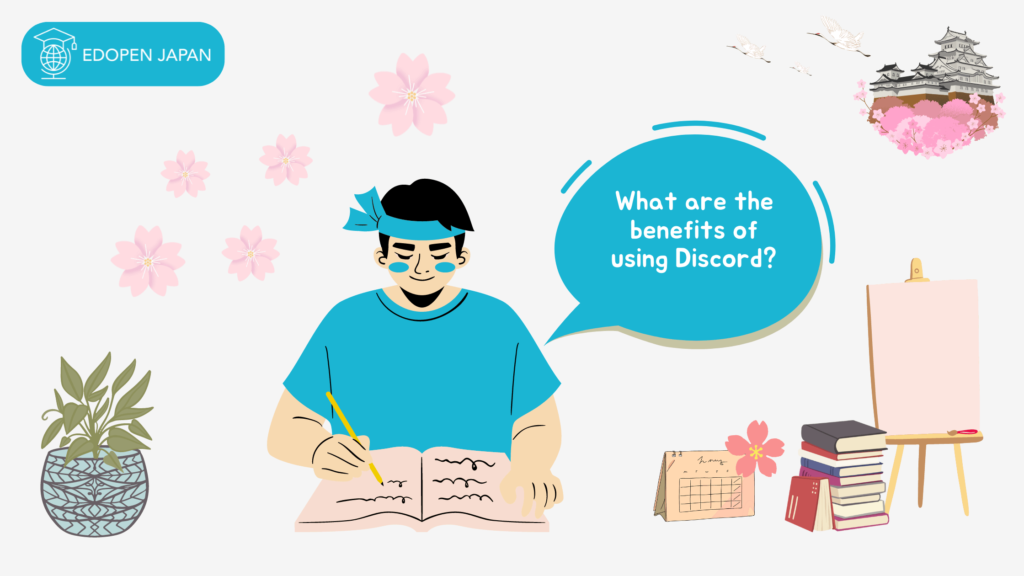 If you enjoyed the Slack app interface, then the Discord will also be a hit with you! Nowadays, Discord is highly popular with various communities because Discord is able to offer various benefits and advantages that are very pleasing to the users, including the following:
You will be able to create and join sever, invite friends, manage them easily and concisely.
You can share various information, discuss and discuss various topics without limits.
Discord has a very practical interface and allows you to share videos, photos, emoticons, files, links, add hashtags and mentions, create chat groups with a large number of members and even switch servers quickly.
Discord won't interrupt your activities with ads.
The features are specific and truly support your personalized convenience.
Various privacy and security features such as user IP protection and DDoS protection.
Anything else we didn't mention above? Please mention it in the comment section below!
How to effectively use Discord for learning Japanese?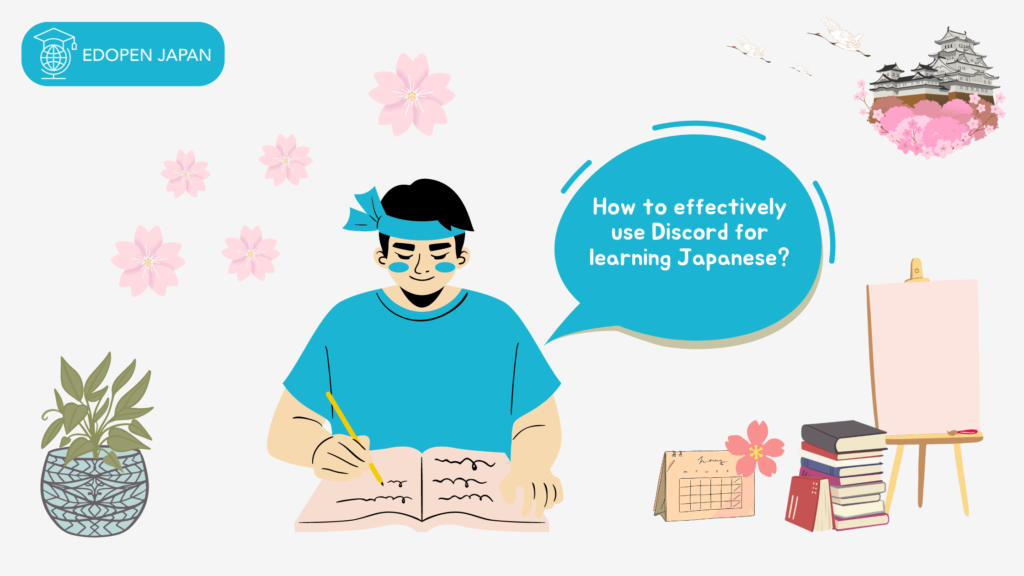 What are the points you should be mindful about when using Discord to learn Japanese? What tips can help you maximize the use of Discord so that you can use it effectively in Japanese learning? Please take note of the following points:
If you join multiple servers, try organizing them into folders. This will help you be more neat, organized and effective in choosing which servers you should monitor or update.
Choose compact mode to avoid confusion to access each server's latest information updates.
Remember and understand the keyboard shortcuts that can make your interactions within the Discord sever easier and faster.
Maximize and focus on Japanese topics you haven't mastered yet and avoid repeating material you've already mastered because it's a waste of time.
Don't be easily distracted by reading information that is not related to learning Japanese.
Focus on joining servers that really discuss Japanese language learning comprehensively and clearly.
Any additions? Please share your thoughts in the comment section below!
5 Public Japanese Learning Discord Servers to Join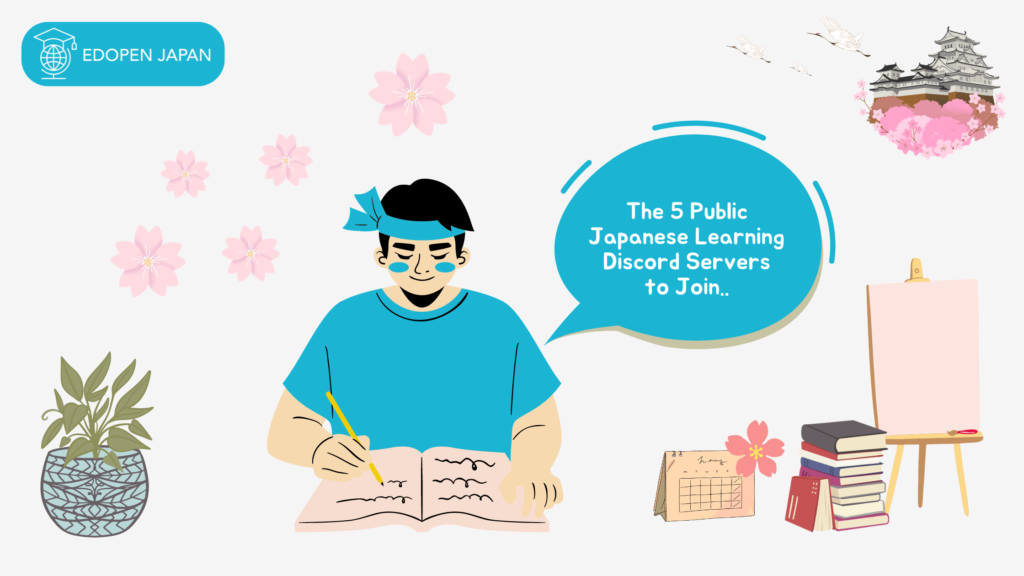 1. JP & ENG 言語 Cafe
This server, JP & EN 言語 Cafe, is our first choice for you because it provides up-to-date and comprehensive English and Japanese learning lessons.
As the name implies, you can also unwind by chatting in English with other members. What are the advantages of this server? These include: teachers with excellent teaching experience, really warm, active and supportive members, there are native English and Japanese speakers who are warm and supportive, free to ask any questions, full access to a variety of useful learning resources and also lots of interesting and interactive activities for all members.
2. Haku's Japanese Academy
We would also like to recommend this big server "Haku's Japanese Academy" for you!
What are the benefits you can get by joining this server, including: comprehensive learning materials, simpler and more in-depth learning structure, various examples and graphics that make it very easy for members to understand each Japanese material.
You will also be able to get a very active and organized community, the opportunity to communicate directly with native Japanese speakers, various activities that are very effective for improving Japanese language skills and also bonus discussions on funny Anime updates.
3. Aka Japan
Aka Japan is a large Discord community that is also dedicated to anyone who wants to learn Japanese independently.
This server also has native and experienced Japanese and English speakers who are excellent to support you in becoming fluent in Japanese. It's a great place to grow and share information about learning Japanese. Aka Japan is also a very friendly and kind community. The server is also very well-organized. You will also get various bonus recommendations on how to start learning Japanese and English.
4. Japanese English International School/日英国際学校
If you want a server that has many channels with various categories related to games, music, fashion, movies in Japanese and English then you should try joining the Japanese English International School/日英国際学校 server.
In addition, what are the benefits you can get by joining this server, they include: a community with members who are active, warm, friendly and not negative. You'll have the opportunity to chat with other people who are also actively improving their Japanese.
5. The Kanji Cave
As unique as its name, this server is also our recommendation for those of you who want to learn basic kanji in a more intensive way.
No worries, learning kanji on this server will be both easy and pleasant. In the interactive classes, you can learn the basics of kanji strokes, composition, how to build a one-character kanji and also how to make example sentences.
For beginners who are looking to solidify their basic kanji understanding, this server is a must-list!
Final Thoughts
Although Discord was originally only for the gamers, today, its advantages have expanded its users beyond borders, with young people, foreign language learners and even the general mass public falling in love with Discord.
In addition, the wealth of features that really help Japanese learners, the excellent interface, the specific options for managing servers that don't exist in other apps do make Discord have a special place.
That being said, you should also take note of the tips above to maximize and use Discord more effectively in learning Japanese.
If you've already joined the servers we've shared above? Or have other opinions on using Discord to learn Japanese, then please share your experiences in the comments section below! See you in the next article.
And please be sure to always stay up-to-date with the latest exciting and insightful updates on EDOPEN Japan!