Hi! Are you searching for free online resources to study Japanese? Where you can access them at any time! Anywhere! Without time or location limits. Without charge!
Then, imagine how difficult it would be to pay for course fees or purchase a book, which isn't exactly cheap. However, with the advancements in information technology, particularly on the Internet, there are now various ways to connect and learn Japanese.
With just an internet connection and your device, you can access Japanese learning materials comparable to what you would receive in a classroom – all for free! Well, we've compiled a list of dependable, top-notch sources that cover grammar, reading, writing, and listening. We trust that you'll discover the one that best suits your needs.
In addition, if you are currently seeking information on how to learn Japanese with apps, websites, or games, please refer to our recommended reading below.
Read also:
What is the Best Japanese Learning Website?
10 Great Games to Make You Master in Japanese
8 Most Popular Manga to Learn Japanese

5 Highly Recommended Websites to Learn Japanese for FREE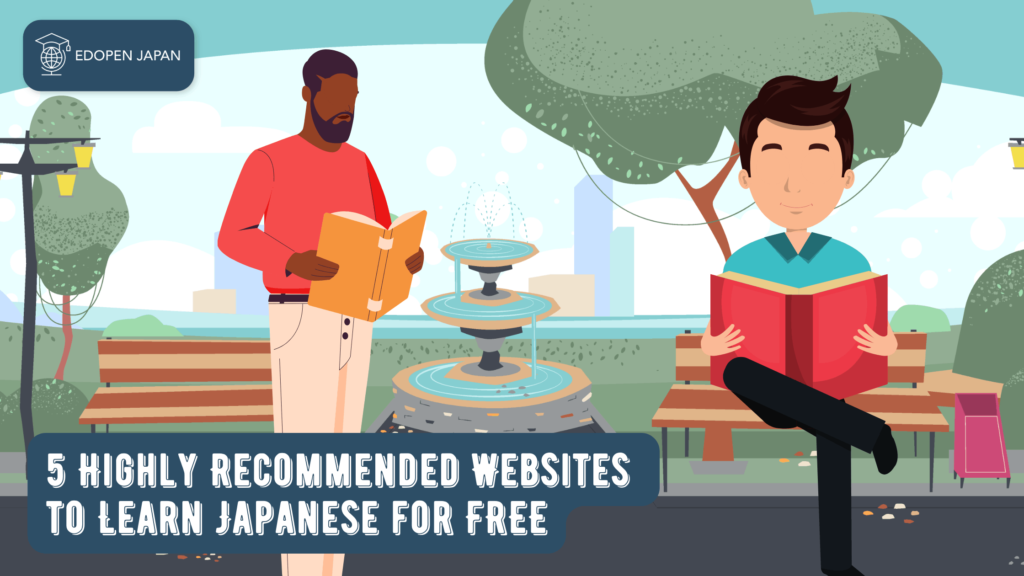 With the present state of information technology, we have unlimited access to a wealth of knowledge. This is especially beneficial for those who wish to learn a foreign language. Merely with an internet connection, we can access various information, such as free Japanese language resources on websites without the need to go anywhere.
Moreover, this can greatly enhance the quality of education and deepen our understanding of learning and acquiring information about the Japanese Language. Here are five highly recommended websites that can assist in mastering the Japanese language. Check out the list for Japanese learners of all levels.
1. Nihongo e-な
Nihongo e-な or Nihongo e-na is the most comprehensive Japanese e-learning portal! This portal is your gateway to various sites offering Japanese learning materials. This trustworthy portal was established in 1972 as a semi-governmental enterprise by the Japan Foundation Japanese Language Institute, Kansai. This foundation is very active in helping foreign students and anyone who wants to learn Japanese.
Moreover, in this portal, you can access different categories depending on the skills you want to improve. For example, how to read, improve listening comprehension, write and understand kanji and much more.
2. NHK World Japan
Surely you have heard of NHK World Japan many times? NHK World Japan is the worldwide broadcasting arm of the public broadcaster, NHK (Japan Broadcasting Corporation and abbreviated as Nippon Hōsō Kyōkai). It usually broadcasts in a variety of foreign languages. If you access this page, you will find various types of Japanese courses. Both in the form of audio and written materials. Fortunately, you can download the materials for free!
However, the learning level covered on this site only goes up to the beginner level. For those who want to improve their skills, there is the first option! Then look for various other sites that cover more advanced material.
3. TSUNAHIRO – Connect and Enhance Your Life in Japanese
Besides NHK, there are also official and free websites managed by the Agency for Cultural Affairs of Japan. This website is called TSUNAHIRO. The website is specifically for those who want to learn Japanese. According to various sources, this website is now visited by at least 15 thousand people per day.
Additionally, the site is also very comprehensive and offers easy-to-learn material. This site offers a lot of material about the daily situation of foreigners living in Japan. Therefore, it is very practical. This site also has a simple system structure, which makes it easier for users. We can also take a test to check the extent of our Japanese language skills.
4. Marugoto
One of the sites you must visit is this one! Marugoto. Marugoto is a Japanese e-learning platform managed by the Japan Foundation. Interestingly, this website provides free materials and also provides access to native tutors who will teach you Japanese.
Not only that. You will also be graded according to your level. Here you have access to materials from basic to advanced levels. Just like TSUNAHIRO, you can first take a test to find out what your level of Japanese is.
5. Erin's Challenge I Can Speak Japanese
So, for those of you who prefer visuals to stiff writing? Then this website is highly recommended for you. This website with the concept of learning with Erin provides learning material through interesting videos.
On this website, you can learn very interesting things about the Japanese language and culture. So you will not only learn Japanese, but you can also learn about the philosophy of Japanese culture itself. This website is perfect to accompany you in your free time and refresh your understanding of the Japanese language and culture.
What do you think of the above 5 lists of websites? In addition to the above 5 lists, we have added some other websites that are also very good sources for learning Japanese. Click the following link!
5 Most Useful Japanese Learning Apps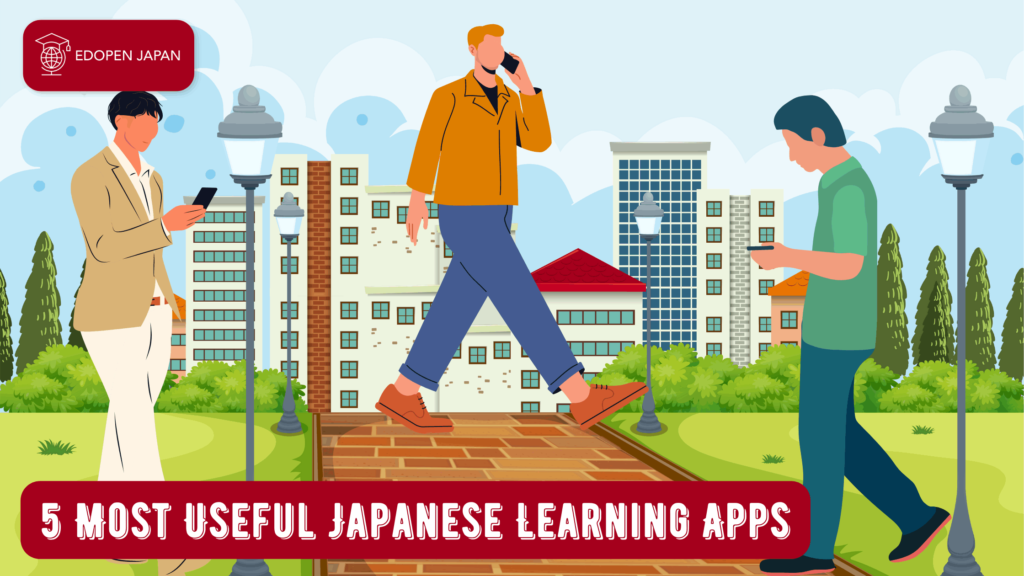 Not only websites, but advances in science and information technology have made information easily accessible to us, even to the point where it's always within arm's reach. This is evident with smartphones, for instance.
Especially for those of you who are more attached to the smartphone screen than to a laptop or PC but still want to improve Japanese skills, here are 5 lists specifically designed for you!
Not only the previous five lists, but also for those who have a passion for the Japanese language and desire the most comprehensive and trustworthy source of Japanese language information. Access it on your mobile device without the inconvenience of browsing websites. Check out the following five lists!
1. Drops
One application that receives a rating of over 4 stars is Drops. Drops is a very popular application for learning the Japanese language today. And for those who do not have much free time? Drops offers a fun new language learning feature. Namely, by offering a short material for 5 minutes. The material is accompanied by beautiful, immersive, and attractive illustrations. And this app is FREE!
Additionally, what can you accomplish with Drops installed on your phone? Drops offers the ability to master over 2,000 Japanese words. The app creates memorable visual associations with new words, facilitating vocabulary retention through practice and review. Android users can also download the app in addition to iOS users.
2. Challenge with Erin
The app on the next list that also gets a rating above 4 stars is this app. It is called Challenge with Erin app. The official website mentions that this app was developed to help Japanese learners abroad as well. The Japan Foundation has even developed this app with various functions. It is hoped that this app can support anyone who is interested in learning Japanese.
In addition, this app also provides the opportunity to test the user's skills in a very interesting way. This app covers the beginner to advanced level material or corresponds to the Japanese language skills of middle and high school students in Japan itself. This app is available for IOS as well as Android Users.
3. Shirabe Jisho – Dictionary
When we learn a foreign language, a dictionary is an important thing to have. If you are learning Japanese, you definitely need a dictionary to help your learning process.
Therefore, the app that contains this dictionary is highly recommended for you. This is Shirabe Jisho. This app is a Japanese-English and English-Japanese dictionary app for iPhones and iPad. It has various features, such as more than 170,000 dictionary entries with English readings and meanings, more than 6,500 kanji characters in stroke order, more than 730,000 Japanese names, place names, and names of institutions.
But unfortunately, this application can only be used by iOS users. However, please don't worry, read the list below! We have also received a recommendation for a dictionary application that has the same quality as Shirabe Jisho.
4. Eijiro on the WEB
One of the dictionaries in the form of an application is called Eijiro on the Web. This application has even received a rating above 4.4 stars. This application has a very large database. It provides multiple meanings for a word as they are used, and also includes sample sentences.
Furthermore, this application is also very up-to-date. Also, it allows us to search for data or information about new things. However, if you want to access more information without any restrictions, then you have to pay for this app. Then, the features provided in the free version are also very rich and powerful for learners, especially for beginners to advanced levels.
5. Obenkyo
As the last app in this app recommendation part, we would like to introduce you to an app called Obenkyo. This app has also received a rating of over 4 stars. What can you do when you install this application?
This app can help you learn Japanese syllables, including katakana and hiragana, through flashcards, keyboard, or image recognition. It also includes numbers in romaji, hiragana, or kanji, as well as more than 2,300 Japanese Kanji (Level 1-5 JLPT) with animations and other features. This app is available for both iOS and Android users.
Then, what are your thoughts? Additionally, we have prepared other apps in advance for you to consider. Please follow the link below to explore more apps that may best suit your needs. We have compiled all of them for your convenience.
Learn Japanese from YouTube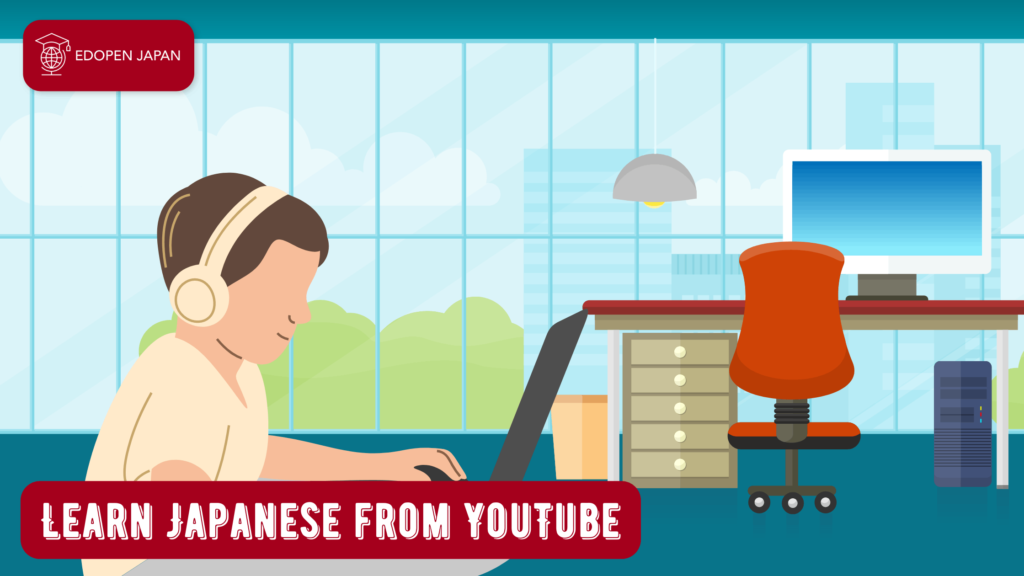 Perhaps you're aware that YouTube is now the largest platform for individuals seeking to learn anything, including Japanese.
Additionally, numerous content creators nowadays are both educators and native Japanese instructors. My preferred YouTube channels for studying Japanese include Nihongonomori, JapanesePod101, and others! Simply search for the Japanese topic you're interested in, and you'll discover a plethora of videos about it. Give it a try!
Conclusion
That concludes our remarks regarding this article. To summarize, we would like to emphasize the following points once again:
You can visit the five trustworthy websites listed above to access resources for learning Japanese. We have also published the other articles to enhance your selection of educational websites. I hope you find the ideal option for your needs!
Please install these powerful apps or choose the best one to learn Japanese. Bonus tip: searching for information about the Japanese language on YouTube could also be a great option. This will help expand your selection of informative websites.
Please leave your comment below. Thank you and we'll see you in the next article.