Is the future important to you? How do you realize your dreams for a bright future? Surely most people think that education is one of the answers. There is a very close correlation between education and a bright future.
Especially in India, there are many successful migrants abroad, including in Japan. For them all, the first step is the ability to speak a foreign language (Japanese).
For those of you who are in Chennai, learning Japanese is key to being able to get better and open opportunities in terms of seeking better education and employment. the first step is that you must be able to get a JLPT certificate as an initial passport to open these opportunities.
Therefore, in this article, we will discuss the ins and outs of information about the importance, registration procedures, location fees, and surefire tips to be able to prepare well for the JLPT test for you to note. Please refer to this article!
1. About JLPT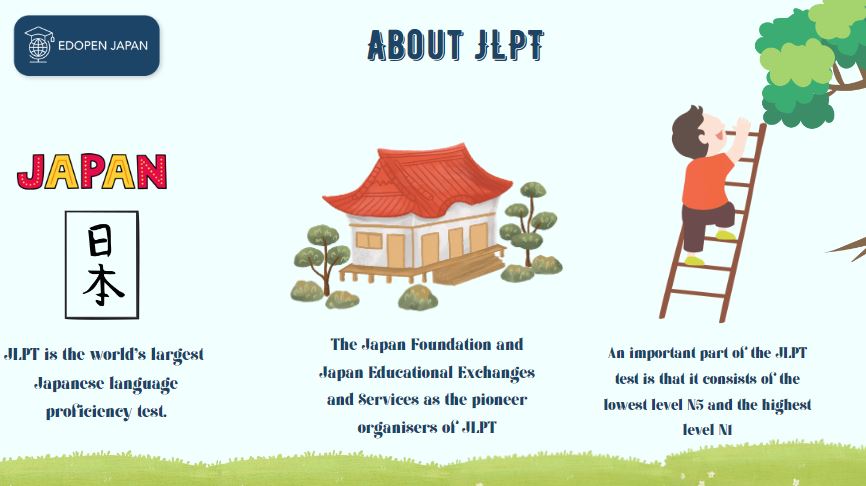 The Japanese-Language Proficiency Test (JLPT) is the world's largest Japanese language proficiency test. In 2011, it had 610,000 participants from around the world and has been administered since 1984 in cooperation between the Japan Foundation and Japan Educational Exchanges and Services.
Moreover, the increase in the number of test takers meant that there was a need to improve the quality of the JLPT. Then, in 2010 the Japan Foundation and Japan Educational Exchanges and Services introduced a revised version of the test.
Further, this new test takes full advantage of the most advanced research in Japanese language pedagogy and testing theory and reflects the vast wealth of data accumulated since the original JLPT was launched over 25 years ago.
All of this has been done to refine and improve the relevance and accuracy of measuring candidates' Japanese language skills, not to make the test more difficult.
An important part of the JLPT test is that it consists of the lowest level N5 and the highest level N1, which includes measuring candidates' language knowledge, reading, and listening skills. The test is administered twice a year in Japan and selected countries (on the first Sunday in July and December), and once a year in other regions (on either the first Sunday in July or December).
Unlike other language tests that have an expiration date, JLPT certificates do not expire or become invalid over time.
The Importance of JLPT Certification
If you have a JLPT certificate, you will have many advantages and you will be different from others. The advantages you will get range from academic credit and graduation certification in schools to preferential treatment in companies and recognition of qualifications in society. [1] We can make a list to encourage you to get this JLPT certificate:
1. Ease the Immigration Process in Japan
If you have JLPT N1 and N2 certificates with the "Point-based Preferential Immigration Treatment System for Highly Skilled Foreign Professionals" visa, you will receive special treatment.
2. Importance for medical professionals in Japan
If you are a medical professional such as a dentist, nurse, pharmacist, public health nurse, midwife, radiographer, dental hygienist, dental technician, clinical laboratory technician, physiotherapist, occupational therapist, orthoptist, clinical engineer, prosthetist, emergency medical technician, speech therapist, veterinarian, then the JLPT N1 certificate is absolutely necessary to take the national examination for the above professions.
3. Convenience for companies and caregivers
An interesting scheme offered by the Japanese government is the release of some tax rates on trade goods under the Economic Partnership Agreement (EPA) scheme with Indonesia, the Philippines, and Vietnam.
In addition, a JLPT certificate is required for Indonesian, Filipino (approximately level N5 or higher), and Vietnamese (level N3 or higher) nurse or caregiver candidates visiting Japan. Thus, it is clearly useful if you have this JLPT certificate.
4. Getting into top Japanese universities
Most Japanese universities require Japanese language skills at the N2 level, so if you have this certificate, your path to studying in Japan is wide open, as is the possibility of obtaining scholarships from various scholarship providers in Japan, which also require this JLPT certificate.
5. Employment and promotion in Japanese companies
With this certificate, you can apply for a job in Japan, as Japan is currently in dire need of workers amidst the shrinking population of Japan, and you can get promoted if you have this JLPT certificate.
About Bangalore Nihongo Kyooshi-kai
Bangalore Nihongo Kyooshi-Kai, or BNK for short, is the oldest Japanese language institute in the Bangalore area, India. The original purpose of this institution was as a forum for Japanese language learners and teachers, which every year increases the lovers of Japanese culture, both through a variety of Japanese cultures such as anime, songs, food, and higher education available in Japan. Of all that, the NBK institution was established to accommodate all these interests of the Bangalore community.
NBK itself has several flagship activities, including conducting JLPT in Bangalore, Kanji Aptitude Test (Kanken), Business Japanese Test (BJT), Study Groups and Seminars for Teachers, and Japanese Language Educational Activities / Courses. Japanese Language Educational Activities / Courses.
2. General Info of JLPT 2023 in Bangalore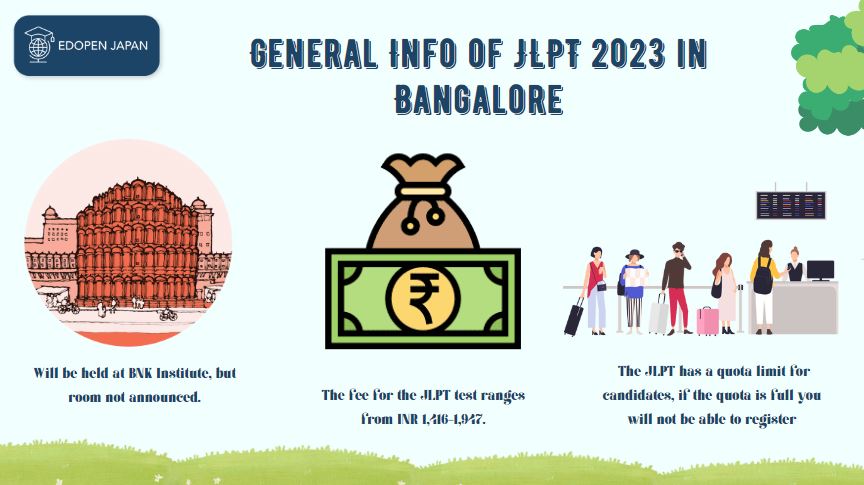 In 2023, the Bangalore region will be held by a host institution called Bangalore Nihongo Kyooshi-Kai (BNK). This institution is located at:
Bangalore Nihongo Kyooshi-Kai, Unit 337, 3rd Floor
Raheja Arcade, 1/1, Koramangala Industrial Layout
Bangalore 560095
JLPT exams are usually held twice a year, in July and December. For July, the start date: is 1 March 2023 at 9:00 am close date: is 31 March 2023 at 9:00 pm, you can access the following registration link:
Please note that the JLPT has a quota limit for candidates, if the quota is full you will not be able to register, so registering early is the right decision.
JLPT 2023 Exam Site in Bangalore
Institutionally, the JLPT test venue in Bangalore will be held at BNK Institute as the official institutional host, but the room where the JLPT test will be held has not been announced. For reference in December 2021, the JLPT test in the Bangalore region will be held at two locations but only for levels N5, N3, and N2.
And then, for N4 and N1 levels, you can access the location of the test site below.
The official announcement is yet to be made, but it will most likely be held at the same venue, so make sure you keep yourself updated.
JLPT Exam Fees
Fortunately, the fee for the JLPT test is not that expensive, making it affordable for all, the fee for the JLPT test ranges from INR 1,416-1,947.
3. How Do I Register for the JLPT Exam?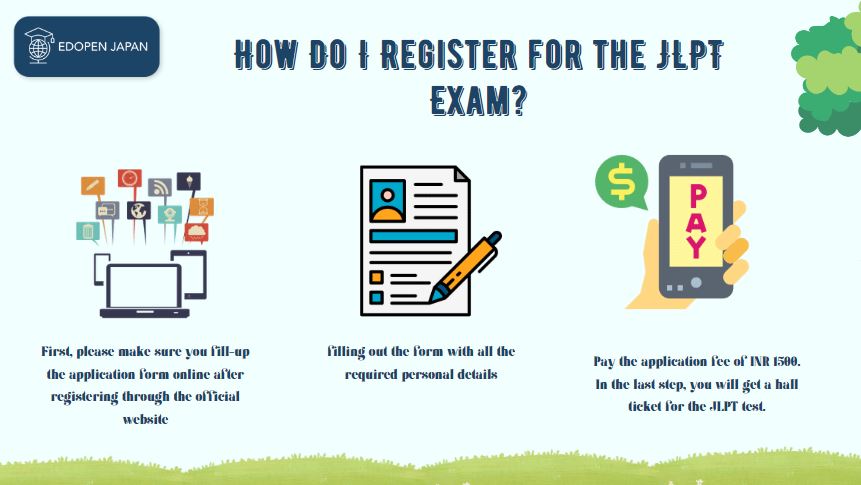 Broadly speaking, we outline the 3 main streams of the process of how registering for the JLPT test in Bangalore:
First, please make sure you fill-up the application form online after registering through the website which you can access through the following link.
Then, after filling out the form with all the required personal details, make sure you pay the application fee of INR 1500. In the last step, you will get a hall ticket for the JLPT test.
How to complete the JLPT 2023 application form
Remember that the online registration for the JLPT test will be open from 9 am on the 1st of March to 9 pm on the 31st of March, so make sure you remember the duration of this period. Before you register online, here are a few things you need to prepare before registering online:
Have a passport-sized photograph ready to upload to the online application. Make sure your photo is clean and clear.
The photo must be in JPG or JPEG format.
the size of the photo must be 3.5cm (width) × 4.5cm (height).
Make sure the dimensions after scanning are at least 480 x 640px (width x height).
Selfies are strictly prohibited.
you must be prepared to pay by credit card or debit card
You must have prepared the password for the registration account that you will create, don't forget it, and write it down in a notebook as a reminder.
Safety Health Protocol During the Test
As you know, the world is still in the midst of the covid 19 pandemic, so common health and safety protocols are a must that must be followed together. For this reason, the committee has established several guidelines that must be followed together:
Social distancing, institutional hosts will not allow crowds in the test area during the test, both inside and outside the JLPT test area, so keep your distance as much as possible.
JLPT candidates are not allowed to leave the test room during breaks except to wash their hands and fetch drinking water, which must be done with the permission of the proctor.
Again, limit your movements, keep a safe distance, and leave the area immediately upon completion of the JLPT test, all for mutual safety.
4. How to Best Prepare for the JLPT Test?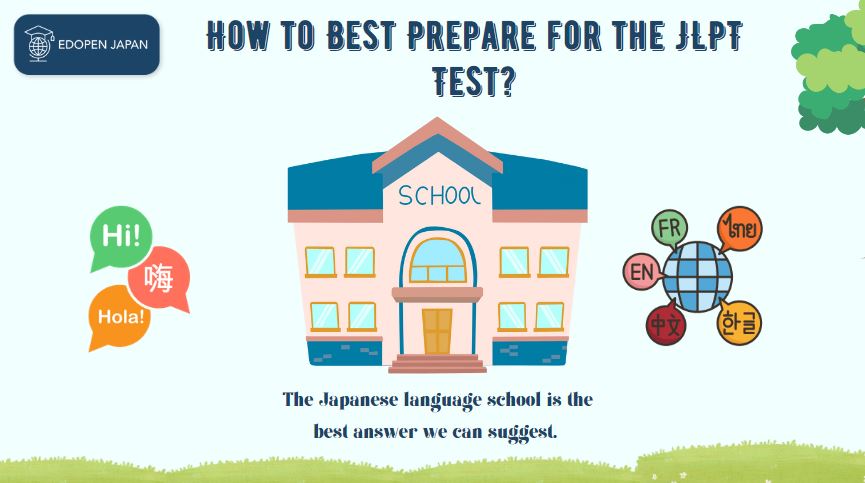 Ultimately, after the preparation outlined in the Registration Guide, the most important preparation is how candidates face the JLPT 2023 exam. The JLPT will be difficult and impossible to pass without proper preparation.
We suggest that the best JLPT test preparation, we can suggest is to take a specialized JLPT test coaching program at the JLPT test level of your choice. The Japanese language school is the best answer we can suggest.
This is because, in a school environment, you will focus on facing the JLPT 2023 test with the support of experienced professional teachers. For reference in choosing a Japanese language school with the best JLPT test preparation program, you can check the Japanese language schools in Bangalore here. For self-study at home or in your spare time, you can buy the most recommended JLPT test preparation books here.
Conclusion
As a final reminder for those of you who will be taking the JLPT 2023 in Bangalore, we have summarized a few points that you should keep in mind before and during your JLPT test registration:
1. General Information about the JLPT 2023 in Bangalore
2. JLPT 2023 Bangalore Exam Location
3. JLPT Exam Fees
4. How to Register for the JLPT Exam
5. How to Complete the JLPT 2023 Application Form
6. Health and Safety Protocol During the Exam
7. How to Best Prepare for the JLPT
We hope to hear good news from all of you that you will all pass the JLPT 2023 at your chosen level. Hopefully, this article can be your reminder that good preparation is half the journey to success. Keep up the good work!
References
1 "Advantages of JLPT". JLPT Official Website. Accessed 7 March 2023.