Japan is the third world' largest economy following the US and China (2019-2022). You may also be familiar with Japanese companies such as Mitsubishi, Toyota, Kawasaki, Sony, Canon, and many more that have flourished and dominated the automobile and high-tech industries across the world.
Japan is indeed well-known to the world as a developed country with its innovation, neatness, cleanliness, and a strong also very iconic culture.
Anime, Manga, Japanese cuisine, natural resources that are managed and preserved very well make millions of people very eager to come to visit and even pursue a career or build a business in Japan.
And learning Japanese will certainly be a necessity, a very high value and strength for those of you who want to build a career in Japan. Aside from the few brief points above, what are the reasons and benefits you can get by mastering the Japanese language?
Have a look at some of the points we've listed below!
1. Enrollment in Japanese's Top Universities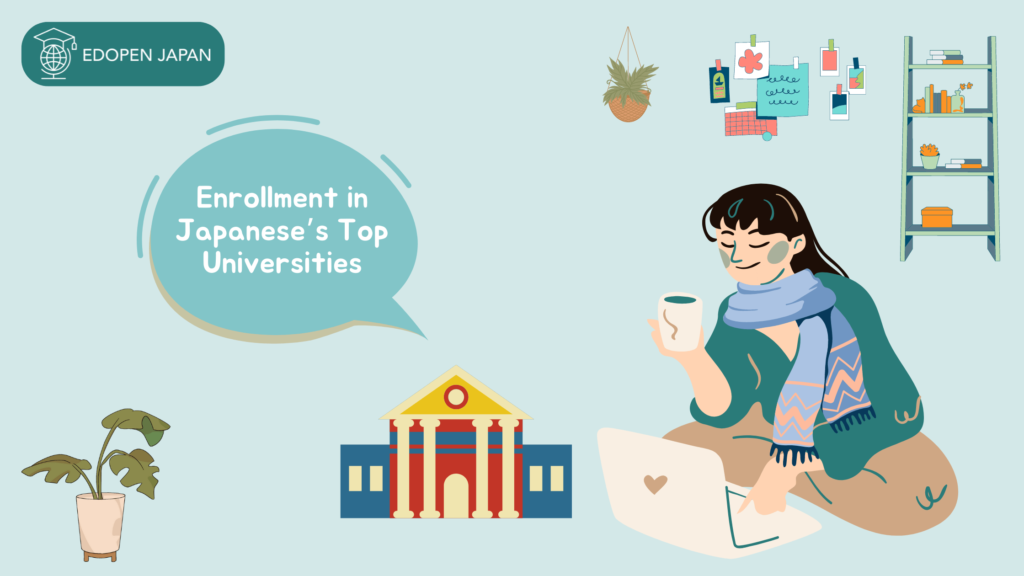 Some of Japan's top universities such as the University of Tokyo rank at 23rd in the world (2022, Q.S World). Japan is known for its excellent education system and performance in literacy, reading, science and technology.
Choosing to pursue your dream of becoming one of the graduates of a renowned university in Japan will not only allow you to get the best quality education in the world but also a variety of fantastic career opportunities that are waiting for you.
Along with mastering the Japanese language that you can hone during your studies, the experience of being immersed in the unique Japanese culture and traditions that are full of noble values will certainly add a very special element to your life.
2. Wining Prestigious Scholarship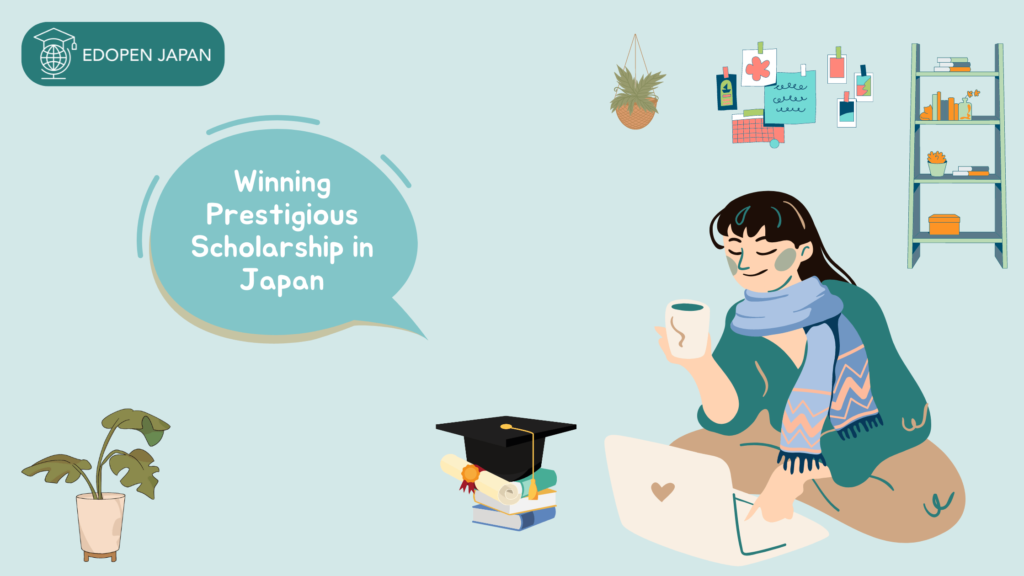 If you have Japanese language skills, then you can have a very good chance of getting a scholarship to live and study conveniently in Japan.
The better and higher your level of Japanese, the higher the level and the amount of scholarship you can secure. And of course, the chances of you beating your competitors from all over the world are even greater.
The Japanese government as well as various foundations and companies open various scholarship opportunities with nominal and benefits that are very high compared to other scholarships. In fact, it is very high when compared to other countries. Want to be a top-class scholarship winner in Japan? Mastering the Japanese language is the key!
3. Enhance Career Opportunities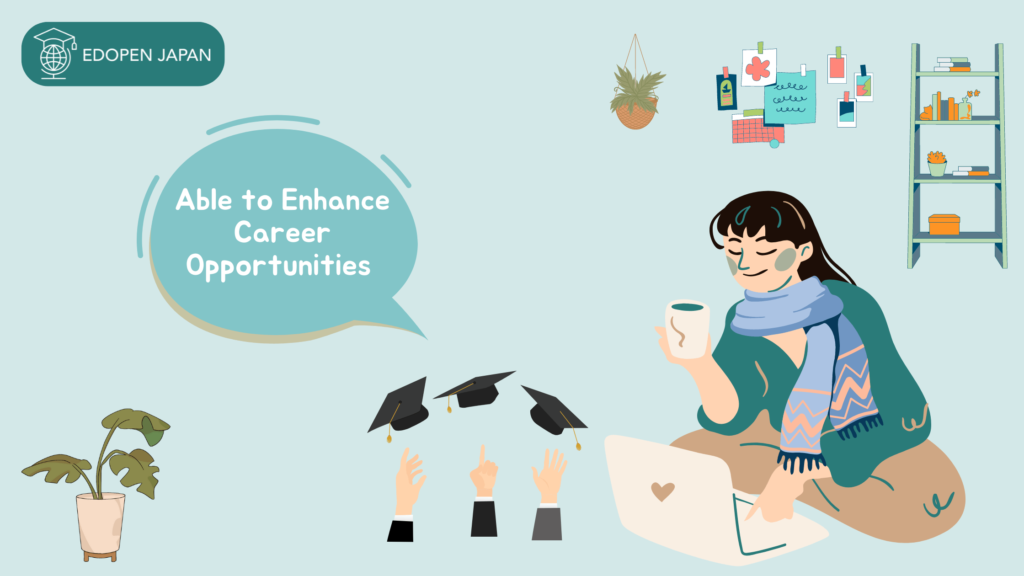 According to the latest data from the International Monetary Fund, Japan has an annual GDP of almost 4.9 trillion USD. You must be familiar with the world-class companies from Japan. Starting from Toyota, Mitsubishi and many others – you must be a frequent user of these products.
That means Knowing Japanese brings business and working opportunities either in Japan or branches of Japanese companies in your country.
Japanese companies will recruit those who are proficient in Japanese professionally in the business world. Therefore, if you are proficient in Japanese, this will be your key in winning the competition and opening up great opportunities for your career in the Japanese industrial world.
4. Employment at the Global Leader Companies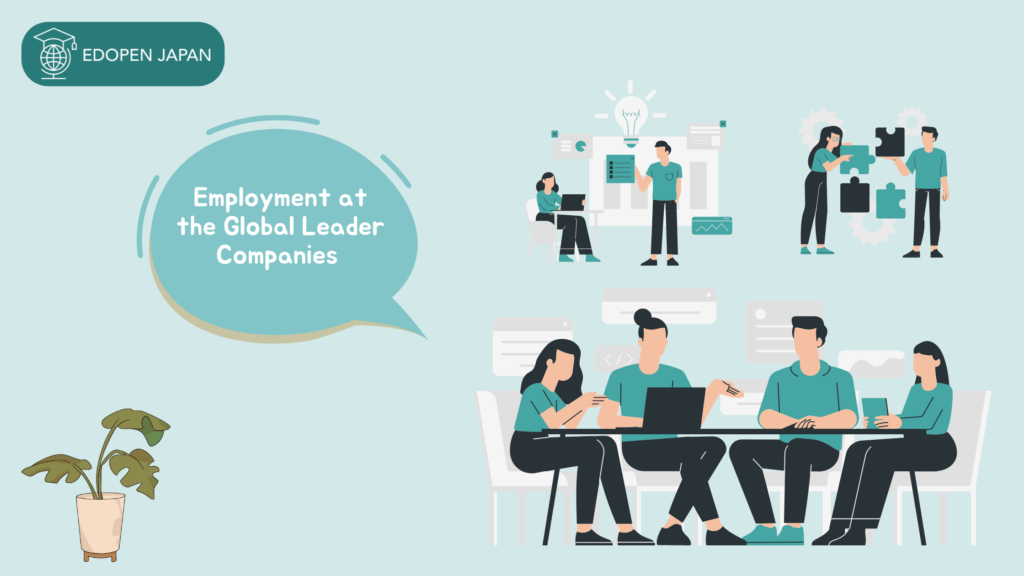 Continuing the previous point, if you are a job seeker for a world-class company, it is almost certain that either the world-class company trades with Japan or the company itself is from Japan. Recruiters will always ask about your Japanese language skills.
Japanese language skills are always in demand because you are always dealing with different areas of business or creative media that relate to this cherry blossom country. So, if you are proficient in Japanese, it will be very easy for you to win this opportunity.
5. Personal Growth and Development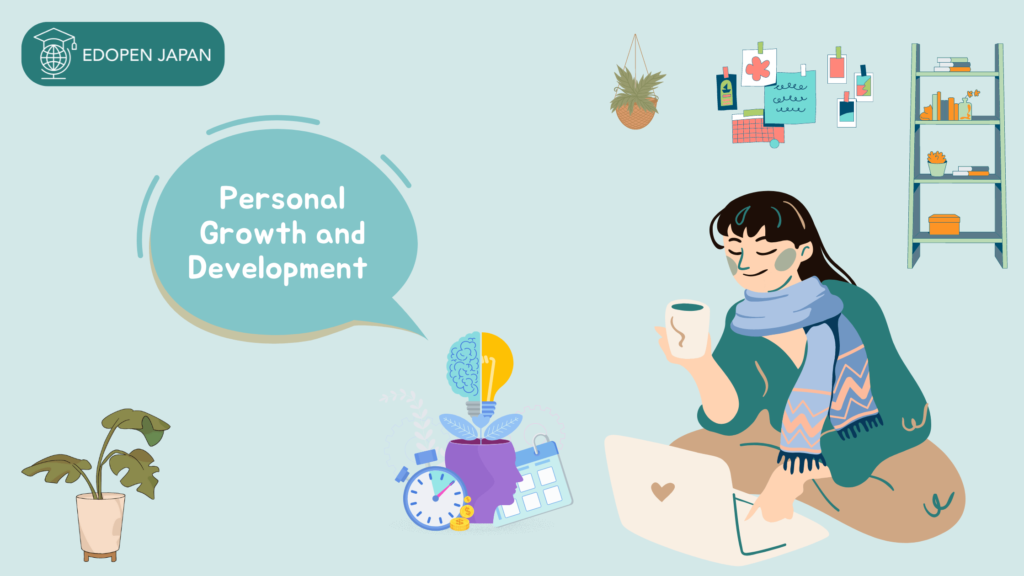 Studies to date have shown that learning a foreign language has amazing benefits. No matter what age you start.
Learning Japanese can be an exercise for you to develop your skills such as improving memory, focus, concentration, analytical skills, negotiation, listening, communication and even problem solving.
Surprisingly, learning a foreign language can help prevent dementia and Alzheimer's disease. These things will help you grow physically and mentally. Which in turn will shape you into a more confident, determined, patient and competent person.
6. Best Gates to Learn Asian Cultures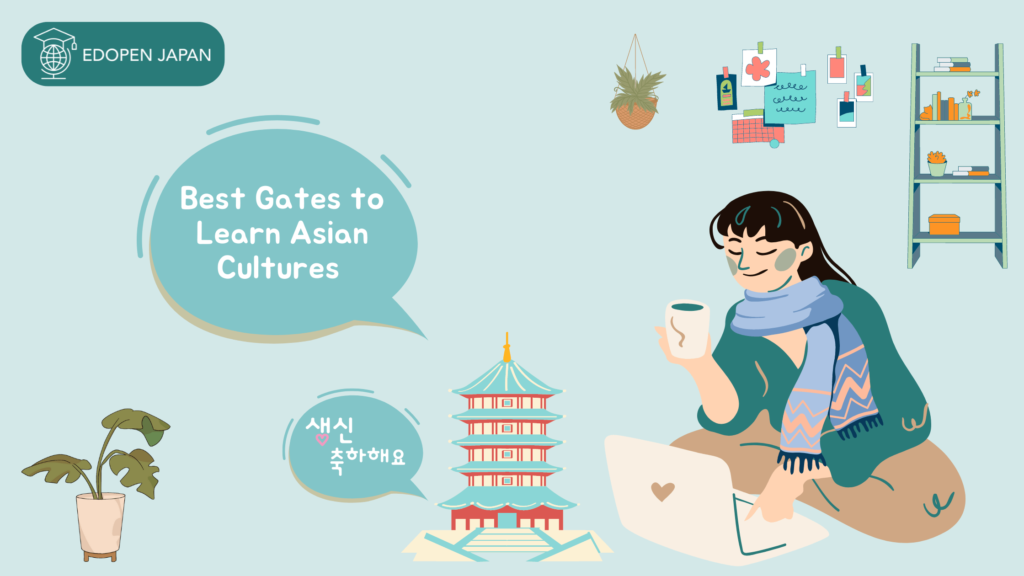 Japan is one of the entrances to the culture of the Asian continent, this is reflected in their interrelated writings, such as kanji which originated from Chinese writing, and some Korean writing is also related to Japanese writing.
Including the culture, religion and noble values embedded in the daily lives of people in Japan, these values are actually a reflection of the culture of the Asian continent as a whole.
Learning the Japanese culture also means you learn about Asian culture as a whole through the reflection of Japan as the starting point of Asian culture.
7. Understand the Beauty of Japanese Cultures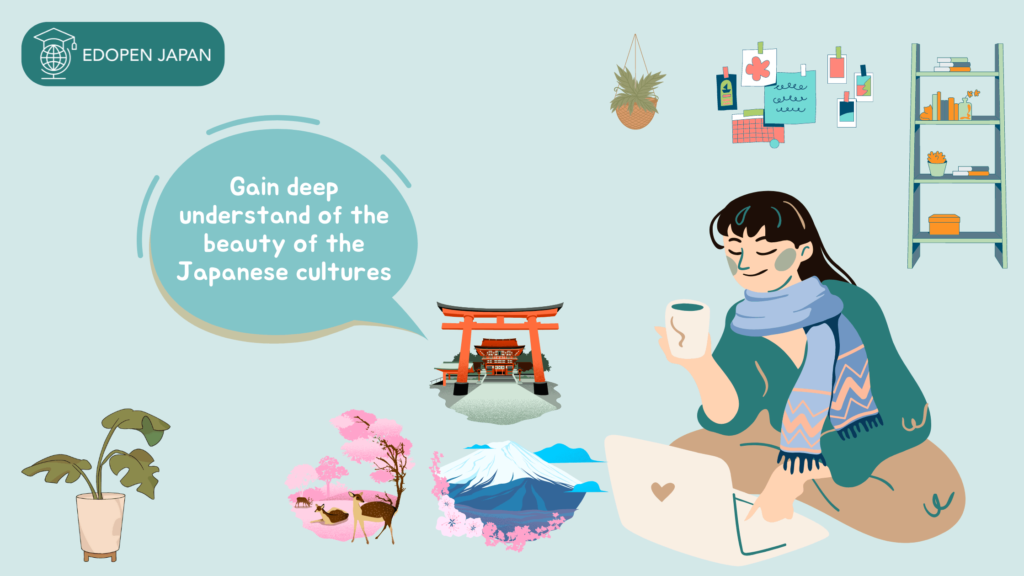 Unique and precious are words that perfectly describe Japanese culture. They are able to incorporate a combination of advanced technology while still maintaining their noble culture, which is rare to find in western countries.
Their cultural traditions are ingrained in people, young and old, and these traditions determine how they react, interact, and behave. Learning Japanese will open your eyes to Japanese history, martial arts, entertainment, culture, and fashion and you will be amazed at how beautiful and classy Japanese culture is. Which surely will be a precious experience in your whole life.
8. Teaching English in Japan
If you are native English and officially certified, then your chances are very high to get a job in Japan. Most of the all level of education in Japan have made English a compulsory subject. So, the job opportunities are very wide open. The profession of a teacher in Japan is highly respected and is followed by a fairly competitive and high salary compensation.
Plus, the school is equipped with sophisticated teaching support facilities so the teaching environment is very supportive, you will never regret having a teaching experience in this rising sun country.
9. Enjoy the Japanese artworks deeply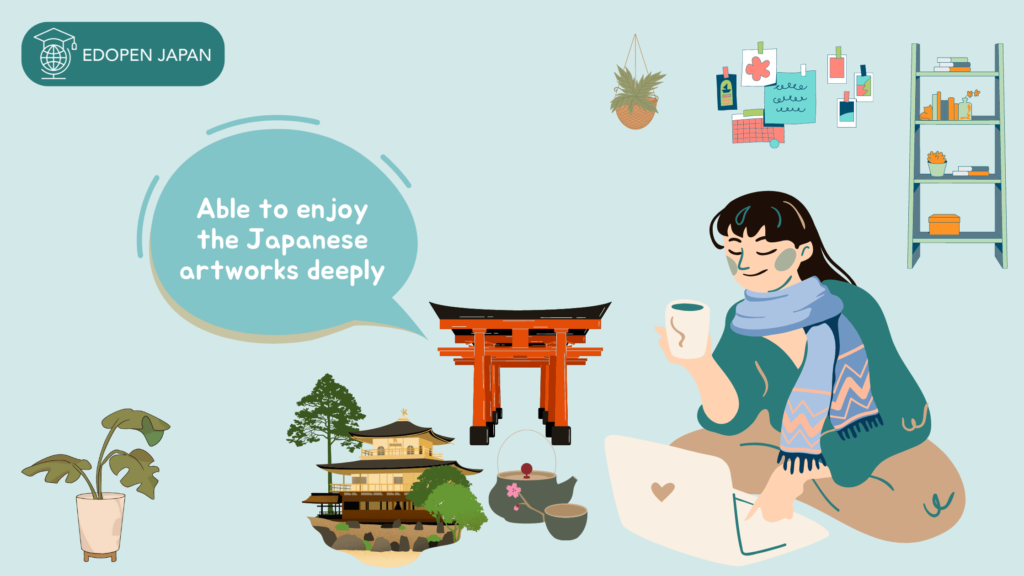 Do you know any of these names? Anime, sushi, Sony PlayStation, Nintendo, Hello Kitty, Sudoku, karaoke, manga, martial arts, origami and of course many more. If you already know these names and love them.
Then you should definitely know that they were all born from the hard work and artistry of the Japanese people. The Japanese are very famous for their passion and hard work. The Japanese are also known for their love, dedication and high regard for design, precision, innovation and beauty.
Whether it's designing electronic gadgets or world-class fashion apparel, any product produced by this country is sure to represent the values of craftsmanship, quality and consumer delight. As you learn and master Japanese, these lofty concepts will also become ingrained in you.
10. Best Access to the Japanese High Technology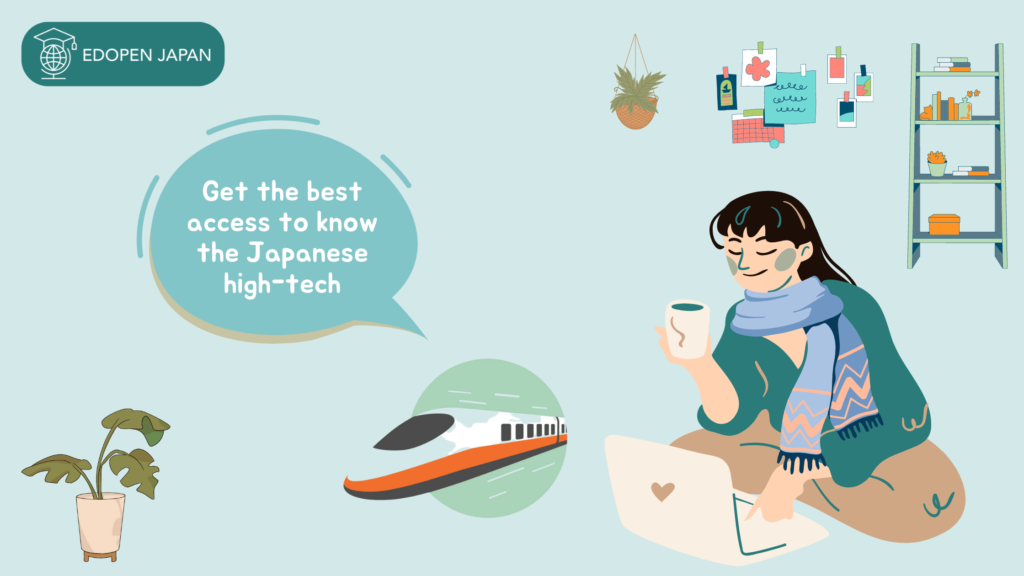 Don't be surprised if you hear Japanese, it means you will hear and relate to technology. It's no secret that Japan is the land of the world's most innovative technologies and solutions.
If you plan to study or work in engineering and science, deepening your Japanese is key. You'll never regret learning Japanese, it's the language where you'll get to know the philosophy of all the technological inventions of the Japanese.
Sometimes they can't be expressed except in the country's native language, so it's impossible to study technology in Japan without mastering the Japanese language.
11. Able to expand the friendship networks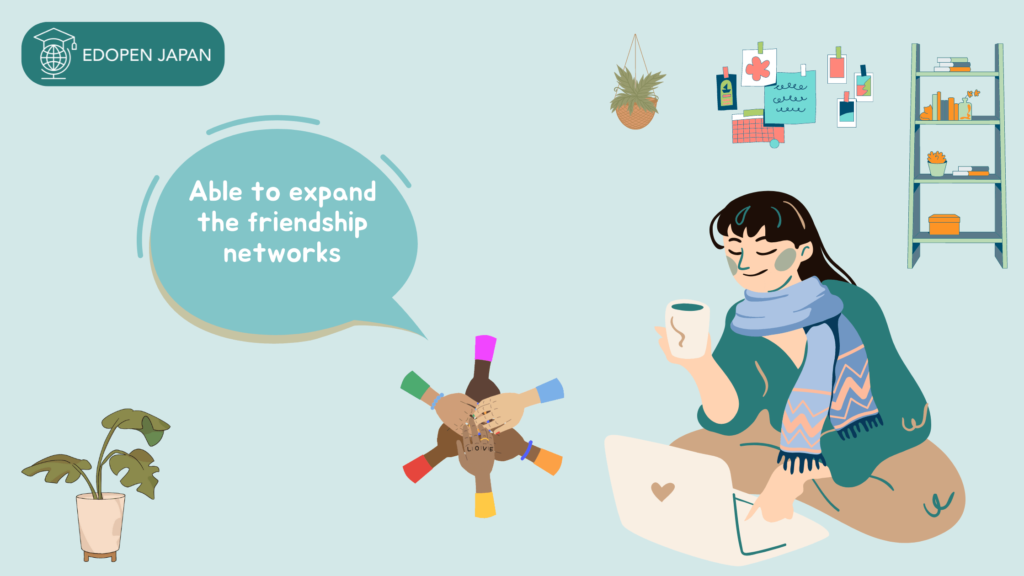 If you notice, there are a lot of immigrants from Japan in the USA and Brazil and also some Asian countries. The difference is that, most immigrants from Japan are upper-class managers. In other words, educated immigrants.
If you can speak Japanese, this will work in your favors because you will be able to become close friends with these expatriates so that the number of your friends will increase, no longer national friends, but your network of friends that have crossed national borders, this will benefit your future
12. Access and grasp information in Japanese with no barriers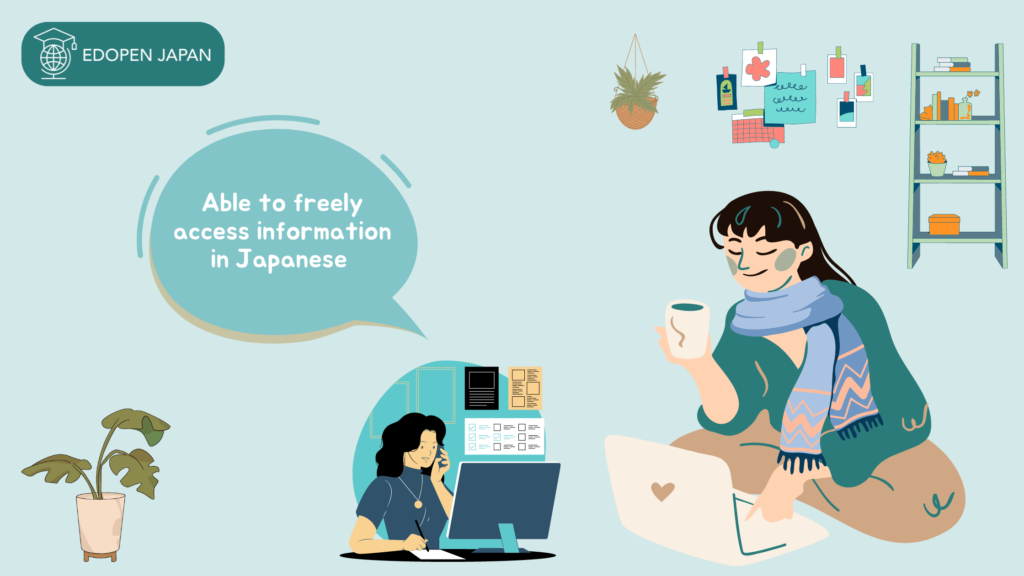 Learning Japanese will open the door to your limitless freedom to access any information written in Japanese without barriers. You won't need subtitles anymore. You can even correct subtitles that are often inaccurate.
Imagine how wonderful it would be to be able to read local Japanese newspapers, exchange tweets with native Japanese, watch Anime, J-dramas, cartoons and Japanese box office movies without subtitles, it will certainly provide a valuable experience that is very pleasant and enriching for you.
This opportunity to access information will also provide millions of other possibilities that can improve your quality of life in the future.
To Wrap Up
Last but not least, let's review the reasons why you should learn Japanese and what benefits you can get.
The reason and benefits are as follows:
Enrollment in Japanese's Top Universities
Win High Class Scholarship
Enhanced Career Opportunities
Employment at the Global Leader Companies
Personal Growth and Development
Best Gates to Learn Asian Cultures
Understand the Beauty of Japanese Cultures
Teaching English in Japan
Enjoy the Japanese artworks in person
Best Access to the Japanese High Technology
Expanding the friendship networks
Access and grasp information in Japanese with no barriers
Any additional points? Please share your views in the comment section below. Good luck and see you in the next article!