Located in the heart of Japan, the Kansai region has its own charm for foreigners who want to visit or even settle in Japan. Osaka also has a rich culture and tradition that is no less attractive than Tokyo. For people who find Tokyo too busy or crowded, visiting the Kansai region, especially Osaka, is the best choice.
Osaka is also home to one of Japan's top universities, Osaka University. Ranked among the top 3 universities in Japan, Osaka University offers a wide range of educational programs that are very foreigner-friendly, including special programs for international students taught in English.
By enrolling and becoming a part of Osaka University, you can study well and concentrate fully on your studies and research. However, how to get into Osaka University, acceptance rate, tuition fees and other information related to the admission process of Osaka University. We have summarized everything for you here. Let's start the discussion about the acceptance rate of Osaka University and all the important aspects you should know!
If you are also looking for information on the acceptance rates of top universities in the Kansai region, please read our recommendation on the acceptance rate of Kyoto University below:
Read also:
The Acceptance Rate of Keio University
The Acceptance Rate of Waseda University
A Brief Introduction of Osaka University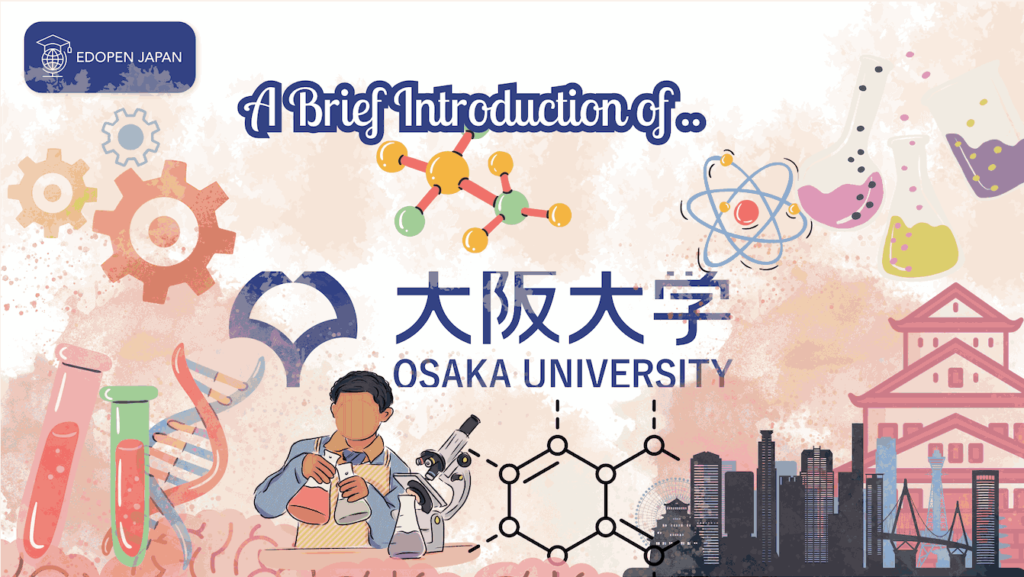 Osaka University is, of course, located in Osaka. The main campus of Osaka University is located in Suita, which is just north of the city. This campus is located in a quiet and cozy residential area (Suita was also my first city in Japan!).
Osaka University has 4 campuses around Osaka with 11 undergraduate schools, 16 graduate schools, and 23 centers and institutes for research. Osaka University is a public university in Japan, ranked #2 in Japan for its School of Pharmacy and #72 overall in the QS World Rankings.
How to Get into Osaka University?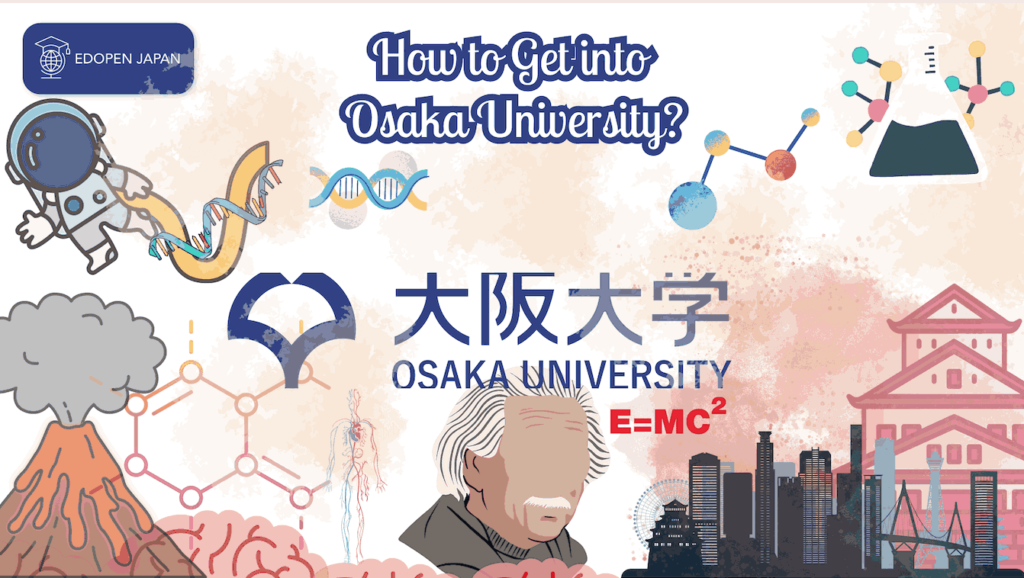 Every student's burning question. How to get into Osaka University? Undergraduate Studies. There are two different ways to become an undergraduate at Osaka University:
Privately-funded Students
The first step is to obtain a certificate of the Examination for Japanese University Admission for International Students (EJU) and TOEFL scores in June/July. After obtaining an EJU certificate, the prospective student is then eligible to take an entrance exam set by the university in February or March. For English Degree routes, prospective students can choose from a wide variety of undergraduate faculties such as Humanities, Engineering or Social Studies. Results are announced in March.
Japanese-government Sponsored Students
These students first take a Japanese language preparation course and then take an entrance exam at the faculty of their choice. This process is much simpler, but the results of both routes are released around the same time and admissions begin at the same time.
English Degrees
International College
This is offered by the Human Sciences International Undergraduate Degree Program with a wide range of courses in Social Studies (in English). Admission to this program is in October with an application deadline in January. More information can be found here:
Science
In addition to the humanities, Osaka University also offers the International Undergraduate Program in Science. For the first year and a half of this program, students take classes in English while learning Japanese. Students then move on to continue their studies in Japanese. This program starts in April, with the application deadline in March. Please visit their website here for more information:
Graduate Studies
If you have completed your undergraduate studies and are considering graduate study at Osaka University, the admission process begins with contacting a faculty advisor who can accept you for admission. Applicants then come to Japan as research students, followed by an entrance exam to the graduate school of their choice. Finally, admission to the desired field of research.
Non-degree Programs
Are you thinking of spending a few months in Japan as an exchange student, just to test the waters? Osaka University offers a number of exchange programs. Be sure to check with your current university advisor to see which program is offered in conjunction with Osaka University.
It is also possible to come to Osaka University as a research student. Be sure to check the Osaka University website for more information.
Bottomline
Admission to Osaka University is fairly straightforward. An application and entrance exam (along with TOEFL) are the basic requirements for admission to Osaka University.
The Acceptance Rate of Osaka University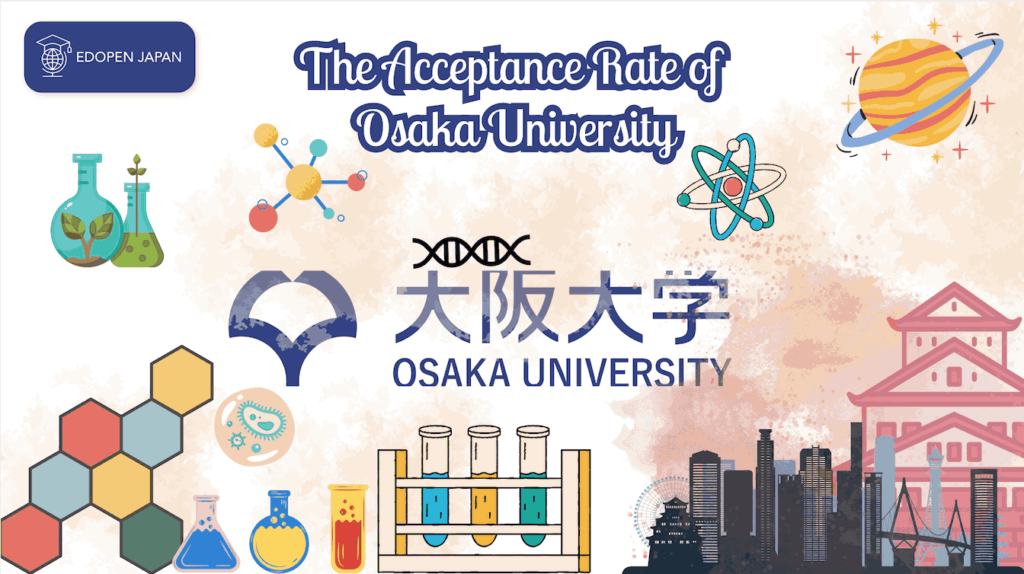 A big concern for many international students from abroad is getting into Osaka University.
A quick overview would say that Osaka University has an acceptance rate of 41%, which is quite standard for universities in Japan.
It may seem scary to go through all the exams and only find out that your chances are slim at 41%, but that is still a pretty high acceptance rate. Osaka University has over 2,500 international students on campus. It is also home to a fairly diverse culture, so do not be discouraged.
There is also a non-degree option for those who are not sure if Osaka University is the ideal choice. There are so many ways to get into Osaka University!
Popular Majors
Once you have decided that Osaka University is the right place for you, the next burning question is which major to choose.
Osaka University has a wide variety of faculties and majors to choose from. Depending on whether you want to pursue an English degree or a traditional Japanese degree, this choice narrows down the options for international students from abroad.
The most popular majors at Osaka University are from the School of Human Science, Foreign Studies, Law and Economics.
Tuition Fees
Admission into Kyoto University requires an exam fee which comes up to around ¥17,000 (one-time fee). The annual school fees for an undergraduate program comes up to around ¥535,800 per year, which are paid in two tranches through the school year.
In addition, tuition for a graduate student comes up to the same as an undergraduate student with a slightly higher exam fee at ¥30,000. As a public university in Japan, the cost incurred to studying in Osaka is not inflated and well monitored to protect the interest of students.
Cost of Living in Osaka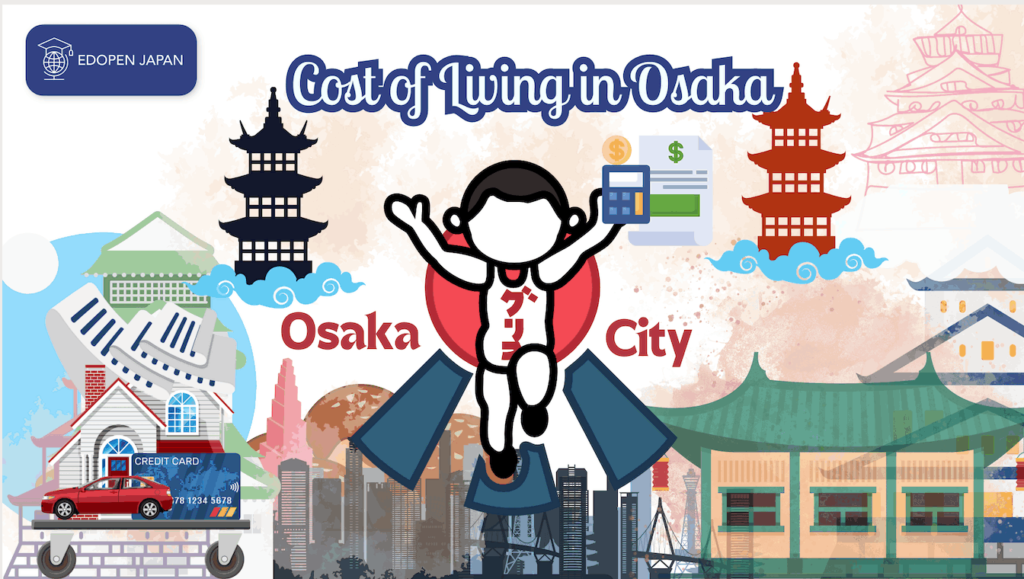 So, if you have decided to continue your educational journey with Osaka University, it is time to consider the cost of moving and living in Osaka.
Osaka University provides housing assistance and dormitories for its local students and international students coming from abroad. As a new and foreign student in the city, living in a dormitory is a great way to make friends (I enjoyed living in a dormitory!). For those who want a little more privacy and freedom, Osaka University also offers housing assistance.
The average cost of living for international students in Osaka and Kyoto is estimated to be approximately ¥89,000 (excluding tuition fees). If budget is a constraint, students are also allowed to work part-time (not more than 28 hours per week) under the student visa category.
Summary
Study, live and work in a popular center of Japan: Osaka through Osaka University
The acceptance rate at Osaka University is around 41%, which is quite high.
Admission is fairly straightforward and requires minimal preparation.
There are many faculties with English degree programs offered for the convenience of foreign students abroad.
It is a good entry point to experience Osaka and Kansai culture (especially the Kansai dialect!).
A good start to experience life in Japan, apart from settling down in Tokyo.