Over the years, Japan has become one of the top study destinations for foreign students around the world. The cities that come to mind for students around the world are Tokyo, Osaka, and Kyoto. Three great cities with a long history of Japanese civilization.
Are you a fan of matcha and autumn foliage? Then Kyoto is a not-to-be-missed option for a bachelor's degree, in addition to the main thing that you will get a top-quality education. Known for its rich and authentic culture, Kyoto is home to Kyoto University, where students from all over the world pursue their dreams. Also, the university is almost always ranked in the top 5 as one of the best universities in Japan.
For such a highly ranked university, surely it must be hard to be admitted into Kyoto University. Is it expensive and how to get into this prestigious university in Japan? Let's discuss about all of these important topics here!
In addition, if you are currently researching the acceptance rates of other prestigious universities in Japan, please see also our recommendations below:
A Brief Overview of Kyoto University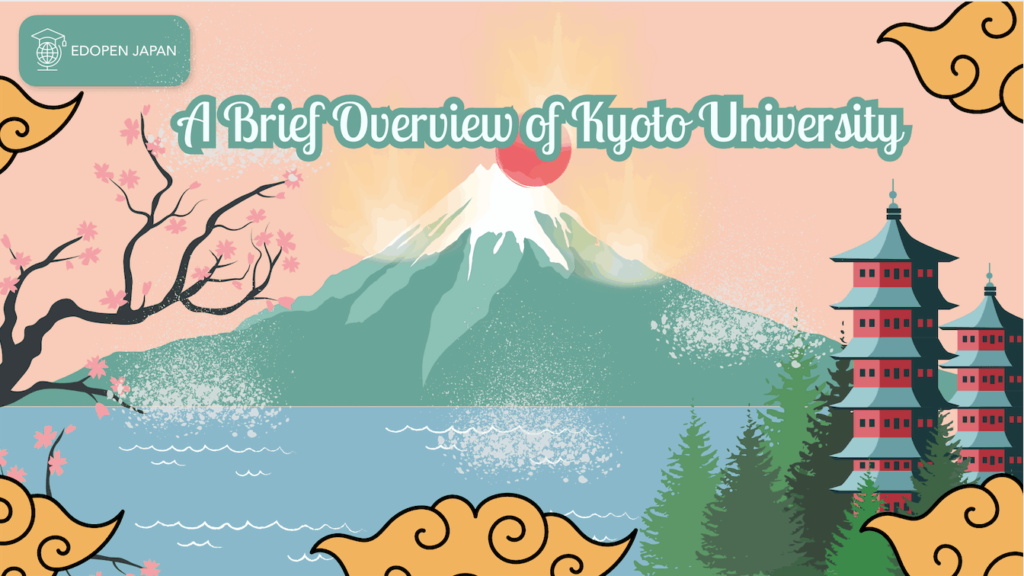 Kyoto University, located in the heart of Kyoto Prefecture, is one of the oldest universities in Japan. It is considered to be one of the most prestigious universities in the west coast of Japan, ranking 36th in the 2023 QS World University Ranking.[1]
This university has 10 faculties, 18 graduate schools, 13 research institutes, 23 training institutes and other facilities. Kyoto University also has a large international student base, and boasts a rich and culturally diverse community in Japan.
English or Japanese Programs?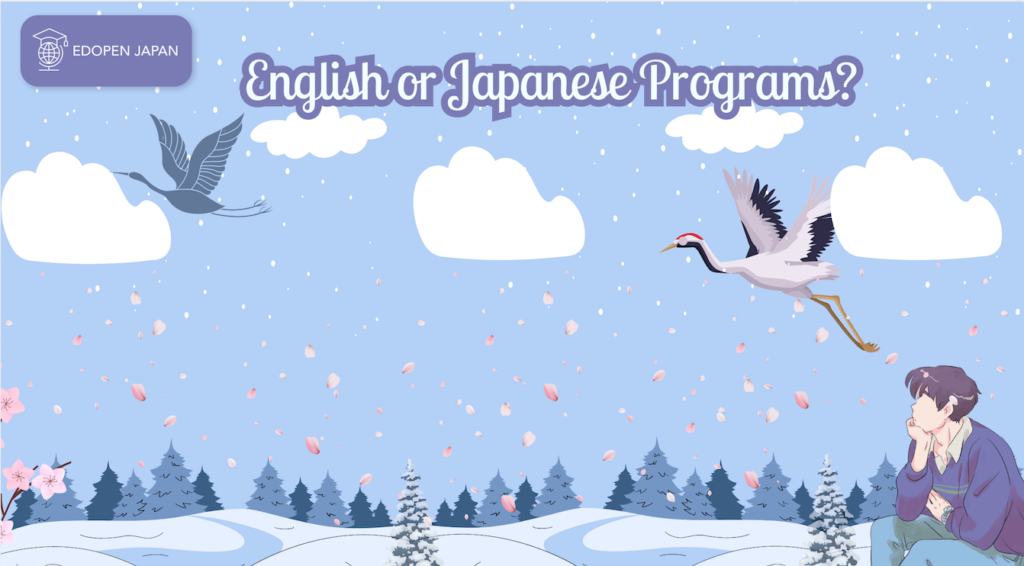 Before diving into the application process, you will first decide whether you want to take the Japanese or English/International route. Let's break it down here:
The Traditional Japanese Degree Route
Since Japanese is the native language of Japan, most undergraduate courses at Kyoto University are taught in Japanese through the traditional Japanese language program. Since the university does not offer English classes for this option, it is safe to say that the applicant should be proficient in Japanese to a certain level.
As well as be enrolled in a Japanese language school to accommodate the language parity. Preliminary eligibility checks may be conducted during the selection process.
English/International Degree Path
For those who have limited to no knowledge or ability of the Japanese language, this route would be of interest.
Kyoto University offers a unique international degree program known as Kyoto University's International Undergraduate Program (Kyoto iUP). This program is a four and a half year program in which 6 months of the program is a preparatory course. This is followed by the four-year undergraduate program. Japanese language is not a requirement, however, as intensive Japanese language instruction is provided in this program.
The first two years are taught in English and/or Japanese, but then the coursework is entirely in Japanese, with more emphasis on the student's major. It is a unique program designed for applicants with limited Japanese language skills who may struggle if they choose the traditional Japanese degree route.
Another option for those with limited Japanese language skills is the Undergraduate International Course Program for Civil Engineering (ICP). The program is taught entirely in English and was established to attract 30 international students each year.
How to Get into Kyoto University?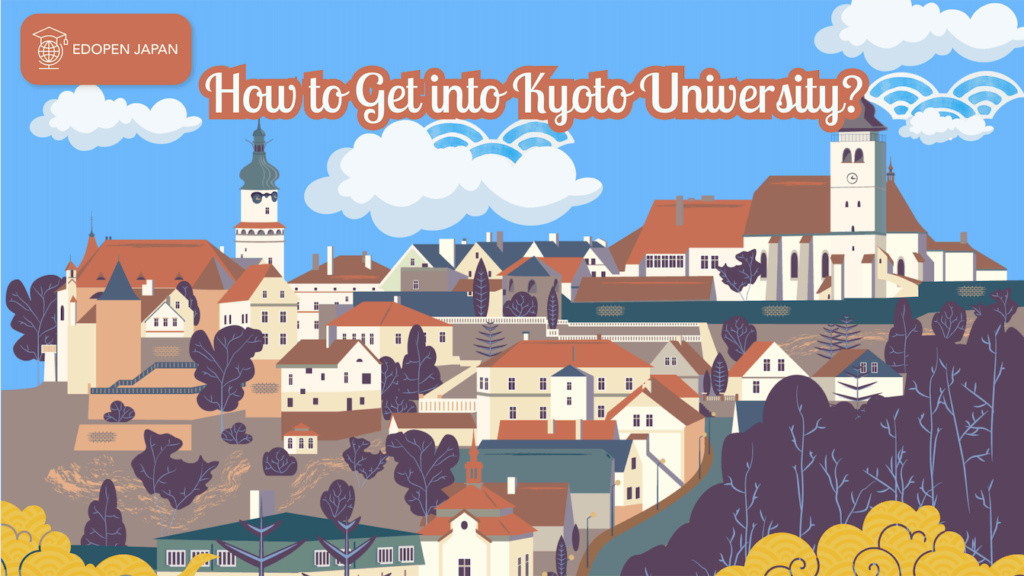 Now for the hard part: getting into Kyoto University. The general admission requirement for applications of interest is the completion of at least 12 years of overseas schooling or its equivalent (high school diploma) as specified by the Minister of Education, Culture, Sports, Science and Technology.
Equivalents recognized by the Minister of Education, Culture, Sports, Science and Technology, such as the International Baccalaureate, are also acceptable. General admission to Kyoto University consists of two examinations:
The first is the Common Test for University Admission. Every high school student in Japan is required to take such a test in order to be admitted to any university in Japan.
The second would be the entrance examination set by each individual faculty at Kyoto University.
From an international student's perspective, the first test that is entirely in Japanese may be challenging and may require an alternative method to be accepted by Kyoto University.
What is the Acceptance Rate of Kyoto University?
What is the acceptance rate at Kyoto University? A quick overview would crunch out a rate of 36 to 37%. Somewhere between 30 and 40%. Wow, that's scary! However, it is fairly reliable based on the faculty's individual acceptance rating. These ratings also do not reflect the English/International programs, which are considered equally competitive.
It may seem like the chances of getting into Kyoto University are slim, but this may not be the case. The acceptance rates are still relatively attainable for such a highly prestigious university, as opposed to some of the highly selective universities in Japan. Do not be discouraged and turn away in dismay. A 30% to 40% chance of getting in is still much better than none!
Tuition Fees
Admission to Kyoto University requires an examination and an admission fee of approximately ¥310,000 (one-time fee). The annual tuition for an undergraduate program is approximately ¥535,800 per year, paid in two installments during the school year. As a public university in Japan, the cost of studying in Kyoto is quite affordable.To learn more about the admission process at Kyoto University, please visit their website below!
The Cost of Living at Kyoto University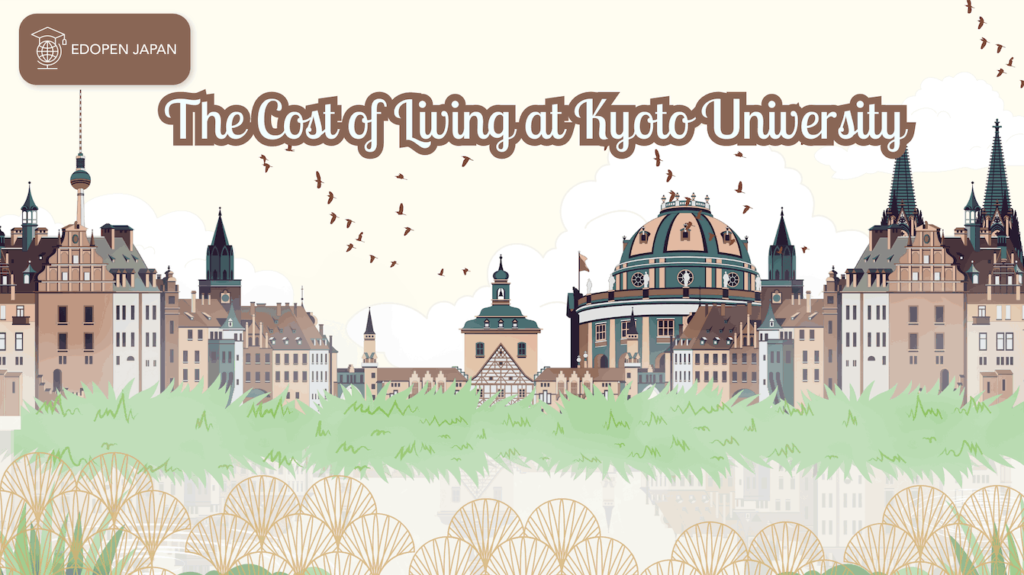 So, if you have decided to continue your educational journey with Kansai University, the cost of living is also a big factor in making your experience a fun and enjoyable ride.
Kyoto University provides housing assistance and dormitories for its domestic and international students coming from abroad. As a new and foreign student in the city, the opportunity to meet and make new friends throughout your student life in Kyoto is highly recommended.
Of course, living in a dormitory is not for everyone. For those who would like a little more privacy and freedom, the university also offers assistance in finding an apartment.
The average cost of living for international students in Osaka and Kyoto is estimated to be approximately ¥89,000 (excluding tuition fees). If budget is a constraint, students are also allowed to work part-time (not more than 28 hours per week) under the student visa category.
Summary
Kyoto University has a culturally diverse community.
The acceptance rate to Kyoto University is about 30 to 40%.
It may seem like an impossible chance, but it is not when compared to other universities in Japan.
With limited Japanese skills, the Kyoto iUP program is a good option.
Kyoto is a charming city.
Reference
1 Top Universities. QS World University Rankings 2023: Top Global Universities. Retrieved 30 May 2023.