Did you know that learning a new language can make you smarter? Studies show that your brain cells actually grow when you learn a new language. So why not challenge yourself to learn a new language?
If you're up for it, why not start by learning Japanese? Japan is a highly prosperous country, boasting the third-largest economy in the world after the United States and China. Not only will learning the Japanese language help your brain grow, but it could also boost your wallet. Because Japan is a country with a high economic status, you have the opportunity to build a successful career.
Japan features many top-tier companies that dominate a variety of industries, offering you the chance to join the ranks of high-earning professionals. For this reason, we recommend reviewing all the comprehensive information we have gathered about Communica Institute, one of the most renowned Japanese language schools located in the picturesque port city of Kobe. Please read the full details provided below.
In addition, you can find some of the highest-rated Japanese language schools near the Kobe region, specifically in Osaka. Please refer to the following link for further information!
See also:
10 Great Places to Learn Japanese in Yokohama
10 Most Popular Japanese Language Schools in Kyoto
10 Great Places to Learn Japanese in Nagoya
A Brief Overview of Communica Institute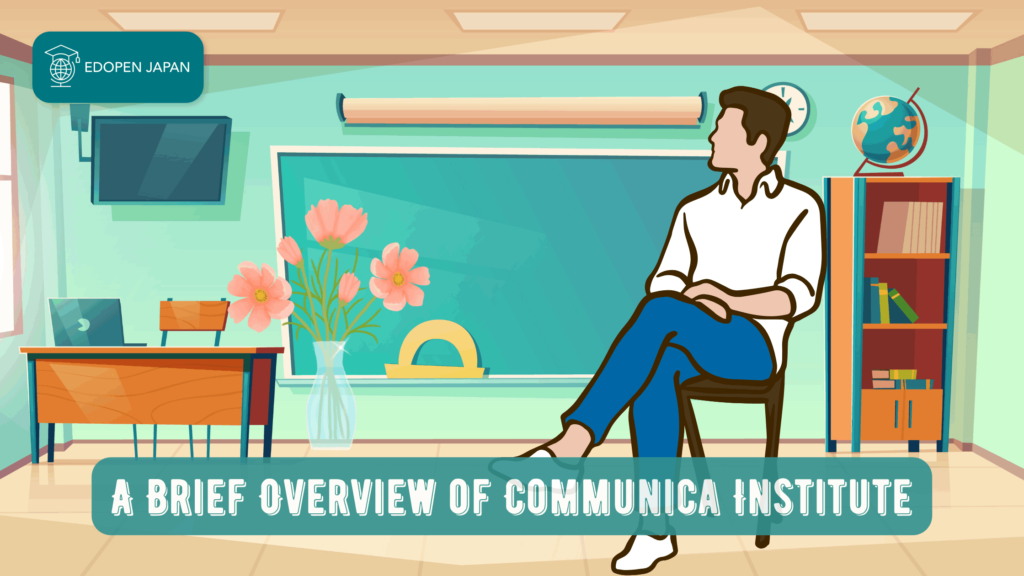 The Communica Institute is a Japanese language school located in Kobe, Japan with over 25 years of experience teaching Japanese in Sannomiya, which is the heart of Kobe, since 1988. Along with teaching the Japanese language, it aims to foster intercultural communication. The school's mission is to provide a strong foundation for mastering the Japanese language while simultaneously preserving the nation's unique identity and rich cultural heritage.
The "Communica Institute" name originates from the Latin term "communicatio," from which the word "communication" is derived. The term "communicatio" means "to share," but not in material terms. Instead, it signifies the sharing of values, ways of thinking, and patterns of behavior, i.e., various cultures.
Additionally, the institute's instructors assist you not only in learning the Japanese language, but in comprehending the values of the Japanese people. In certain courses, seminars are held wherein students can select topics for upcoming lessons and create a syllabus independently.
The school's objective is to establish a robust foundation that nurtures the intersection of multiple cultures, thereby facilitating the creation of new values while fostering an appreciation for one's own culture.
This technique promotes self-organization and sequencing skills, which are valuable for both academic and career pursuits. Here, you will receive more than just a language education in Japanese. The school's approach focuses on teaching Japanese as an "intercultural education," where you will learn about both the language and the cultural differences between Japan and your own.
The school's approach focuses on teaching Japanese as an "intercultural education," where you will learn about both the language and the cultural differences between Japan and your own. The school's approach focuses on teaching Japanese as an "intercultural education," where you will learn about both the language and the cultural differences between Japan and your own. This goes beyond language learning and provides a deeper understanding of the Japanese culture.
Institute Location
The Communica Institute is located in KOBE. Until 1868 Japan was a closed country but opened 5 ports overseas. The port of Kobe is one of them and it is open to the whole world. People from overseas came to live and do business, and schools were established for their children. The hallmark of Kobe's culture was shaped by them. The history of Kobe and the extraordinary natural environment (around the sea and mountains) make this city a pleasant place to live for foreigners.
In addition, Kobe is the capital of the prefecture and has one and a half million inhabitants. This place has a beautiful natural landscape, which consists of artificial islands that look like the city of the future, such as Harbor Island and Rokko Island. The neighboring cities of Kobe are high-tech areas that represent modern Japanese industry, such as shipbuilding, stolen manufacturing, heavy chemical industry, electronics, and so on.
To be precise, Communica Institute is only a 7-minute walk from Sannomiya Station on the JR, Hankyu, and Hanshin lines. Kobe is a modern city where students can find everything they need during their stay in Japan!
Student Demographics
The distribution of student regions at Communica Institute is highly diverse, with students hailing from all corners of the globe. Here, we present an overview of the distribution of students. Demographically percentages can be made simply as follows:
| Country | Percentage |
| --- | --- |
| 1. Europe | 33% |
| 2. Asia | 32% |
| 3. North & Latin America | 26% |
| 4. Mid-East Africa | 5% |
| 5. Oceania | 4% |
The Main Features and Services of Communica Institute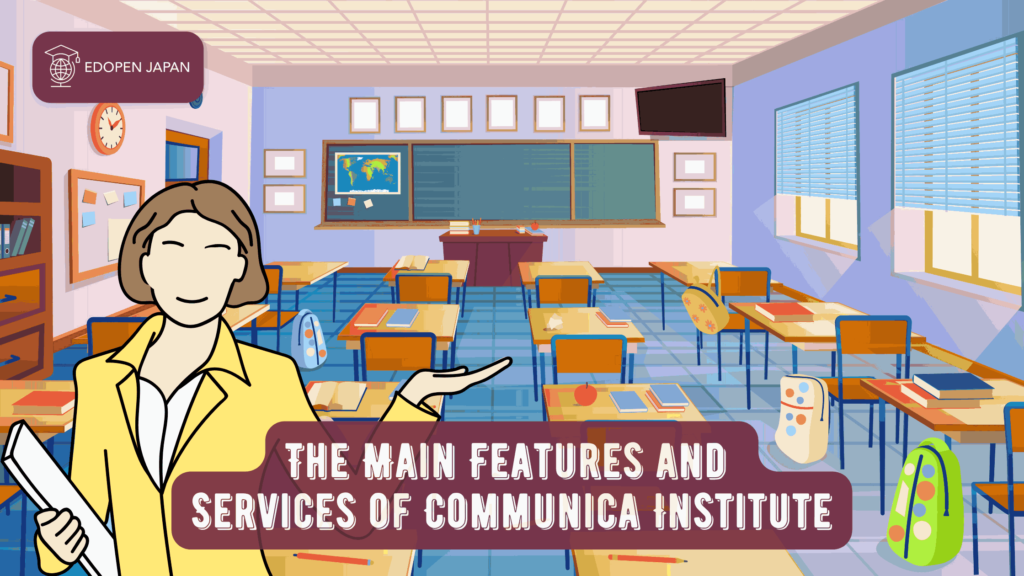 Institute Main Features
The Communica Institute has been in operation for more than 25 years, providing undeniable experience, commitment, and quality. To get an idea of what this institute offers, review the following points. The institute has two distinctive features: "Know Thyself" and "Learn Through Experience."
(1) Know thyself
This quote, originally inscribed in the temple of Apollo in Greece, emphasizes the importance of understanding other languages and cultures while also recognizing and valuing your own. Without a thorough understanding of oneself, one cannot fully comprehend others or the world around them.
(2) Learning through experience
This Buddhist principle emphasizes the importance of taking action. Mere reading and thinking aren't sufficient. Instead, begin by engaging your whole body and senses to complete a task. Only then will contemplation be more meaningful. This Buddhist principle emphasizes the importance of taking action. Engaging in action is the first step to progress.
A multinational environment with students from 20 to 30 different countries.
A large family-like atmosphere and excellent support from daily life counseling to career counseling
Flexible curriculum that allows students to choose their level of study for each subject.
Here you are not going to learn Japanese just as a language. We teach Japanese education as
Growing students' ability to learn by themselves through fostering learner autonomy.
This school has also been recognized by the Japanese Language School Accreditation Board (Nisshinkyo).
Institute Main Services
What support and services are available when you join this academy? Consider these points for more information.
| Services | Details |
| --- | --- |
| 1. Visa | Student/1 year or 1 year 3 months to 2 years. |
| 2. Cost of living | While the cost of living in Tokyo is 100,000 JPY/month higher, in Kobe it is 70,000 to 80,000 JPY. |
| 3. Accommodation | Communica Institute is a member of the "Comprehensive Renter Insurance for Foreign Students Living in Japan" and can be your guarantor. |
| 4. Insurance coverage | Includes health insurance as national insurance. |
| 5. Part-time work | Up to 28 hours/week is allowed. During long vacations: up to 8 hours/day. |
| 6. Get a basic level | Even if you have never studied Japanese before, it's not a problem! In this school, you can start from scratch. |
| 7. Support for full-time employment | From preparing you for job interviews to teaching you proper business Japanese, this school offers support when you are ready to enter the Japanese workforce. |
| 8. Support with part-time jobs | The school offers support by posting available part-time jobs in the area and preparing you for interviews. |
| 9. Multilingual staff | English-speaking staff is available to help you with any problems that may arise during your stay at the school. |
| 10. Wi-Fi available | Free Wi-Fi is available for students. |
| 11. Students' room available | Mingle with your fellow students or do some last-minute studying in the student lounge. |
The school offers three types of dormitories: comfortable, livable, and affordable. With seven variations to choose from, you can select the best fit to suit your needs. This will give you the freedom to move beyond textbook-style conversations and learn how to express yourself in Japanese from scratch.
The Course and Expenses at Communica Institute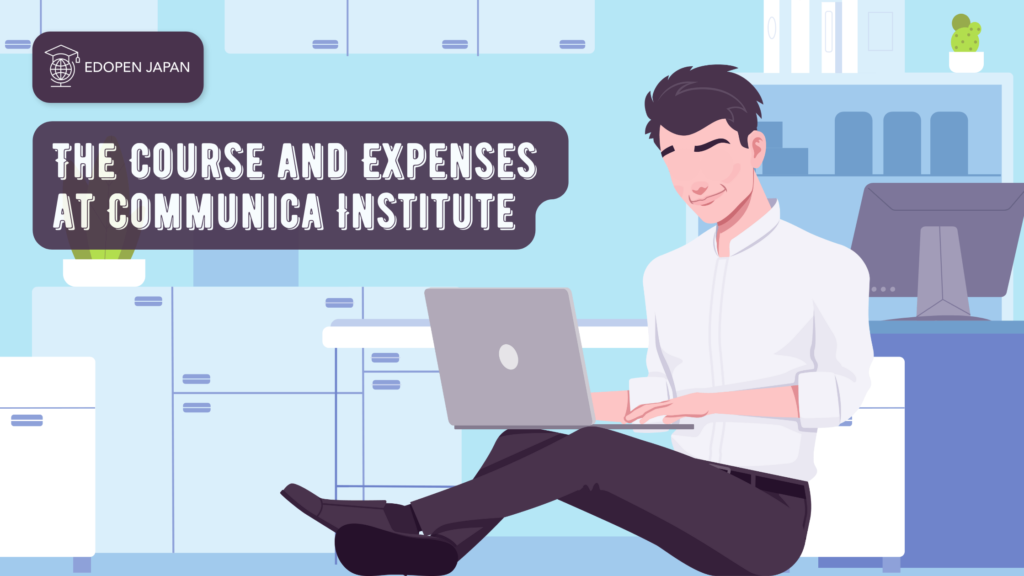 The Courses
At Communica Institute, our classes feature students from diverse backgrounds, including different nationalities, ages, and aspirations. The course levels are designed based on the students' Japanese proficiency and run for three months, concluding with an exam. After completing the exam, intermediate-level students can select from a wide range of electives that are customized to their individual learning goals. Various courses are available for individuals seeking employment, including "Business Japanese." For those pursuing higher education in Japan, options include "College and College Preparation" and "JLPT Preparation." The program is highly flexible, offering students the ability to choose courses from different levels and subjects.
Therefore, if a student is proficient in speaking but has difficulty with reading, they can opt for a higher-level conversation course and a lower-level reading course. The Communica Institute provides both long-term and short-term programs
Tailored for individuals seeking language training, employment opportunities in Japan, continuing education at Japanese universities, or aiming to pursue a career and residency in Japan. Additionally, the Institute is launching a new virtual program for foreign students who wish to study in Japan. For more information, please click the active link below.
The Expenses
As for course expenses, here is some brief information about them. To begin with, it is worth noting that expenses differ and are contingent on the course's length and type. For a breakdown of expenses, please refer to the list below, intended for individuals interested in enrolling in the long-term course:
| Period | 1st semester (6 months) | 2nd semester (6 months) |
| --- | --- | --- |
| Admission Fee | 60,000 yen | – |
| Tuition fee | 360,000 yen | 360,000 yen |
| School Facilities | 12,500 yen | 12,500 yen |
| Activities fees | 10,000 yen | 10,000 yen |
| Total | 442,500 yen | 382,500 yen |
In addition, please also note some of the following points.
Application fee: 30,000 yen.
The textbooks and Insurance fee are NOT included. Text fee: 7,000 – 10,000 yen/3-month.
Short term/3-month + Long term/6-month special discount: Admission fee 30,000 yen discount.
The student who chooses the long-term course is required to join both "National Health Insurance" and "Foreign Student Comprehensive Insurance".
Further information regarding this course's details and expenses can be found by clicking on the button provided. We hope you find the information useful!
Reviews
According to our research, the Communica Institute has been rated four stars or higher. What are the benefits of attending this school? Reviewers have cited several advantages, including:
Teachers and staff are very supportive.
The school location is excellent since Kobe is a very beautiful port city.
The classes are fun and well planned.
Thank you. Please share your experience learning Japanese at our school. We value your feedback and would appreciate it if you could leave a review in the comments below.
FAQ about Learning Japanese and Japanese Language School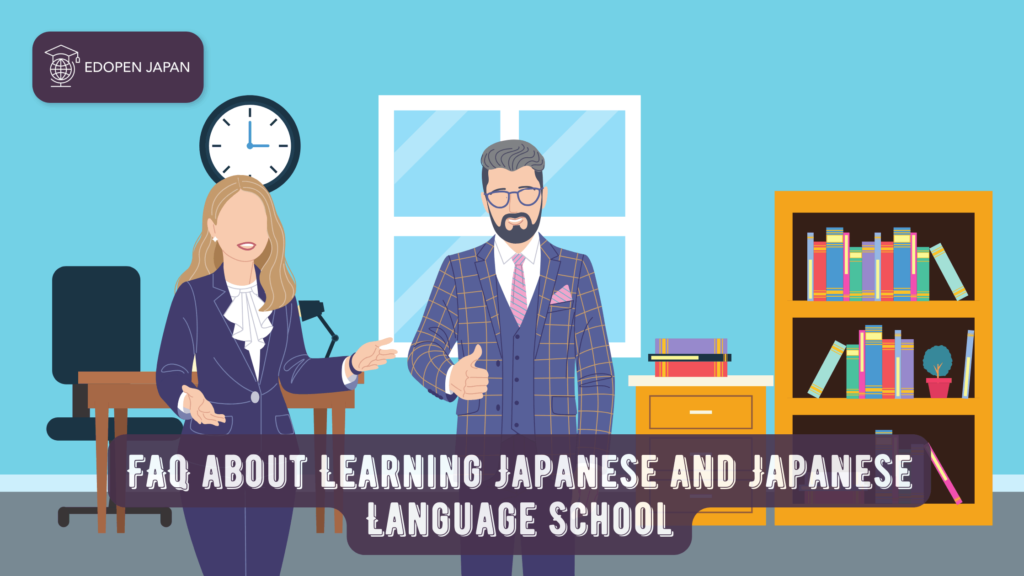 Please take a look at some of the FAQs we've created below, which might help you answer your questions quickly!
How do I study Japanese by myself?
You can begin your Japanese language learning journey by engaging with media that interests you. Many beginners start by watching anime, cooking Japanese cuisine, listening to Japanese music, or purchasing Minna No Nihonggo, a popular textbook.
Is 1 year enough to learn Japanese?
It is widely acknowledged that Japanese is one of the most challenging languages to learn. Therefore, one year of study may not be enough to achieve fluency. However, within one year, it is possible to attain a solid grasp of basic to intermediate-level Japanese.
Can I learn Japanese for free?
Free websites and digital platforms are available for your use, but they often lack structure and rely on your own self-discipline for effective learning outcomes.
What is the best way to study Japanese in Japan?
The answer we immediately shot was by studying it at a language school in Japan.
That's the FAQ we've collected. We hope it provides a satisfying answer to your questions. Please let us know if you require additional assistance!
Conclusion
In conclusion, please review the aforementioned points. We welcome your thoughts on the information provided and appreciate any feedback or suggestions for future improvements. Our hope is that you find valuable insights through your experience with Communica Institute.