Osaka is also a popular destination that many foreigners choose to reside in Japan. There are quite a number of international schools located in this beautiful prefecture as well. Although it may not be big in numbers as opposed to other regions in Japan, there are still an outstanding number of international schools in the city.
For more information regarding international schools in Japan, please refer to this article.
Let's dive in, shall we?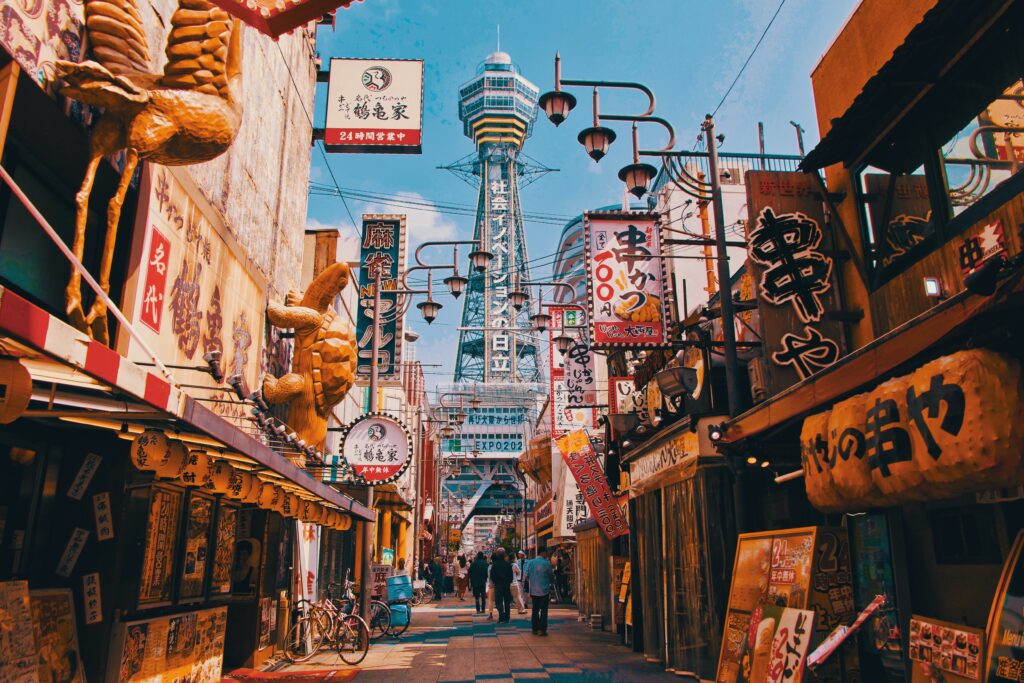 1. Osaka International School
The first on our list, needs little to no introduction. Founded in 1991, this international school has been serving quality education for more than a decade in the Kansai Region.
Osaka International School of Kwansei Gakuen (OIS) and its' sister school, Senri International School (SIS) are located in the north part of Osaka. They share a campus and a mission together. This international school is infamous for its music and competitive sports program that have sent students around Asia for competitions. Talk about exposure!
The OIS campus focuses more on English language university preparation curriculum, whereas, SIS focuses on the Japanese language university preparation curriculum instead. This unique feature where two sisters share a common goal and campus in providing top quality education is indeed a rare gem in Kansai region.
Like many international schools in Japan, OIS is an IB (International Bacculerate) accredited school with 3 programs in IB. This school is also a member of the Council of International Schools (CIS), Japan Council of International Schools (JCIS), and East Asia Regional Council of Schools (EARCOS). Children from the ages of four to 18 are welcome to join this school.
Osaka International School is home to 270 students from 34 different nationalities.
For more information on Osaka International School, please refer here: https://www.senri.ed.jp/osaka-international-school
2. Osaka YMCA International School (OYIS)
Next on our list is Osaka YMCA International School with two campuses located at the heart of Osaka. OYIS caters for foreigners living in Kansai long term. Many families around Osaka from Hyogo, Kyoto and Kobe travel to Osaka for this international school.
There are two main campuses of the school. Nakatsu campus has access to a rooftop pool which is great for extracurricular activities. The other campus is Tosabori campus which has a recoding room! Both campuses and classrooms are fully equipped with modern IT technology such as smart boards, apple TVs and projectors.
OYIS is also an IB accredited school with English being the main language used this school. The Tosabori campus is relatively new, with their doors opened only in August 2020. There are a lot of spacious and modernly designed rooms, providing a spacious and comfortable space for students to study at. Open to students from the ages of 3 to 18 years old.
Another special feature of OYIS is its intensive program that runs three times a year (spring, summer, winter) that consist of week-long fun theme-based programs to keep students engaged in learning along with their peers. There is also a Saturday intensive program that aims to accomplish students weekly academic educational English input.
Home to around 250 students. A state-of-the-art international school in the heart of Osaka.
For more information about Osaka YMCA International School, please refer here: https://oyis.org/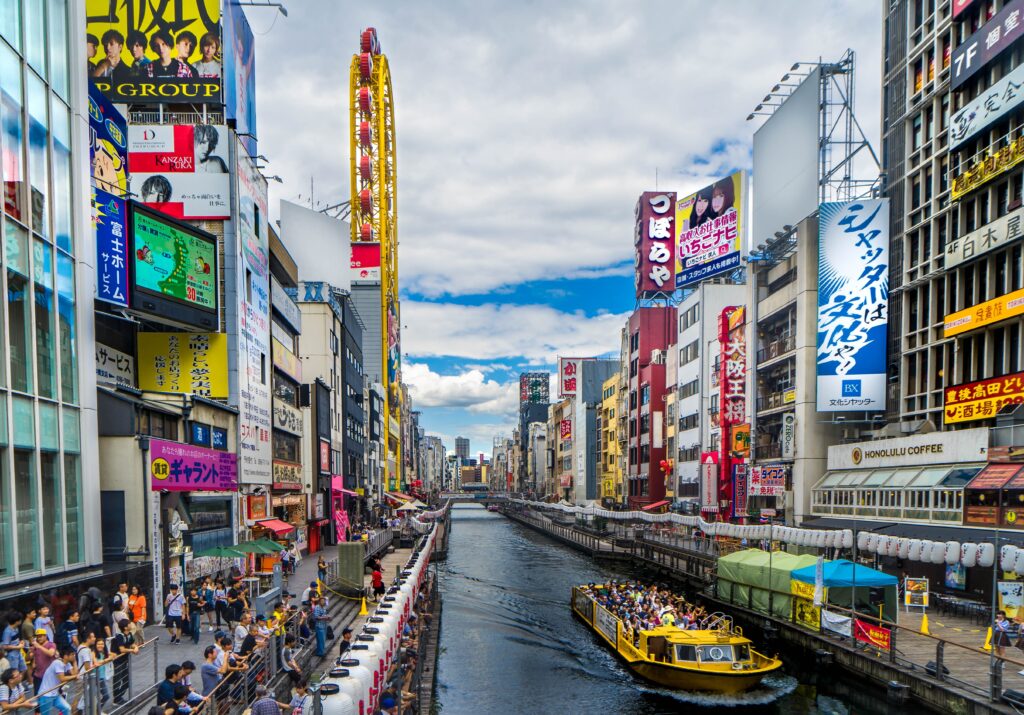 3. Abroad International School Osaka
Another IB accredited top international school in Osaka is Abroad International School Osaka.
Located in the city center of Osaka as well, Abroad International school Osaka only offers IB programs up to grade 9 (15 years old) with graduates moving on to greater opportunities beyond Japan.
Abroad International School Osaka also offers Saturday and seasonal intensive programs to help students remain up to date with their studies and engaged with their friends. This international school also offers after-school English classes to help students be on top of their studies. This program offers support through a flexible schedule and a much more intimate one to one approach.
As English is often the main language used in international schools in Japan, some students struggle with English especially from a background with little to no English exposure. This opportunity allows students to catch up with their studies and suffer from feeling of falling behind in classes.
This international school also has the necessary facilities such as well-equipped labs and music rooms. Abroad International School Osaka is home to around 190 students from 17 different nationalities.
For more information on Abroad International School Osaka, please refer here: https://abroadschools.jp/osaka/
4. Osaka Gakugei Canadian International School (OGCIS)
Last but not least, introducing Osaka Gakugei Canadian International School. A fairly new international school that was established in 2019.
As the name mentioned, this international school follows the Canadian school curriculum from British Columbia (BC). There are not many Canadian international schools in Japan and therefore, Osaka Gakugei Canadian International School is definitely a gem among the dust.
Graduates graduate with a BC or Japanese high school diploma, going on to universities around the world. The curriculum is completely in English. Unlike IB schools, OGCIS offers a bilingual- Japanese/English high school graduation program with majority of students moving onto universities in Canada, UK or within Japan.
One special feature of this international is the Sooke Homestay program. This homestay program allows grade 10 students complete and exchange progam in British Colombia, Japan that lasts around five weeks in July to August (on halt now because of Covid-19). Students are given the opportunity to learn about the Canadian lifestyle culture and upon successful completion, students will obtain 4 credits for their social studies unit. It is a great way that allows young children to experience life abroad.
OGCIS is home to around 270 students from 6 different nationalities, with majority of the student demographic from Japan.
For more information about Osaka Gakugei Canadian International School, please refer here: https://ogcis.osakagakugei.ac.jp/
Other factors to consider:
Along with location, tuition fees and accredition taken into consideration when deciding on an international school in Osaka, there are also other factors to take into mind:
Exposure
Among the list of top international schools in Osaka, most of the schools were IB accredited but there are other curriculums outside of IB that may open doors to the world as well. It really depends on the exposure desired for each child.
Graduation Path
As most graduates from international schools do further their studies within Japan, there are many others who dive into other cultures and countries. Depending on the desired country to further pursue an undergraduate degree in, the curricular offered by each international school affects the school choice as well. The choice of school also is dependable on the desired outcome upon graduation.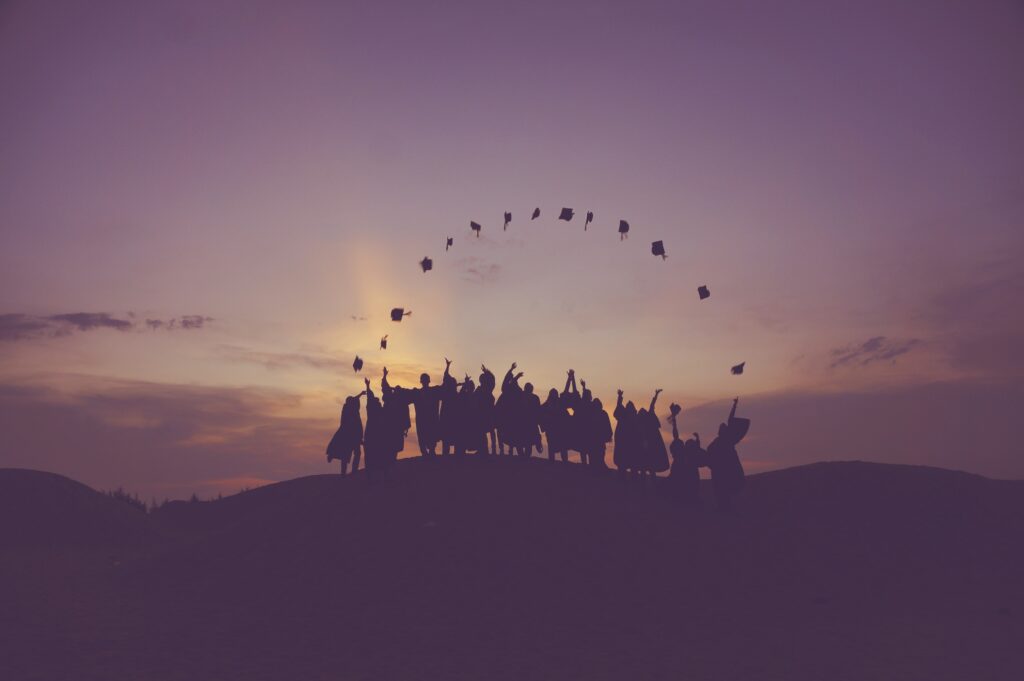 Summary
Osaka might not have as many international schools as compared to much more urban cities such as Tokyo, but there is still quite a good number of international schools around the area. They may be smaller in size and newer in terms of educational history, but not all new shoes are bad shoes! Most schools focus a lot on character development and empowerment of the English language usage. I hope this list can be of help to those thinking of pursuing or choosing an educational path for their children in an international school in Osaka.