Japan is among the preferred countries for many international students to pursue their higher education. These options range from bachelor's to doctoral degrees. It is a common choice as Japan provides a superb education system, outstanding facilities, and substantial career prospects.
Therefore, for those who have obtained or are about to obtain a bachelor's degree, pursuing master's or doctoral education in Japan could be a brilliant decision for your future. Many foreign students have pursued the various opportunities and advantages available in postgraduate education in Japan. Therefore, the available opportunities are highly competitive.
This article will provide a comprehensive examination of all the aspects you need to be aware of in order to study for a Masters degree in Japan. Please read further about our discussion below.
Furthermore, if you are presently seeking information regarding studying in Japan and learning Japanese, we recommend that you peruse the suggested reading list below!
Read also:
10 Most Popular International Universities in Tokyo
10 Best & Most Popular Universities for Engineering in Japan
Top 10 Universities with the Best Arts Program in Japan

Overview of Japanese Universities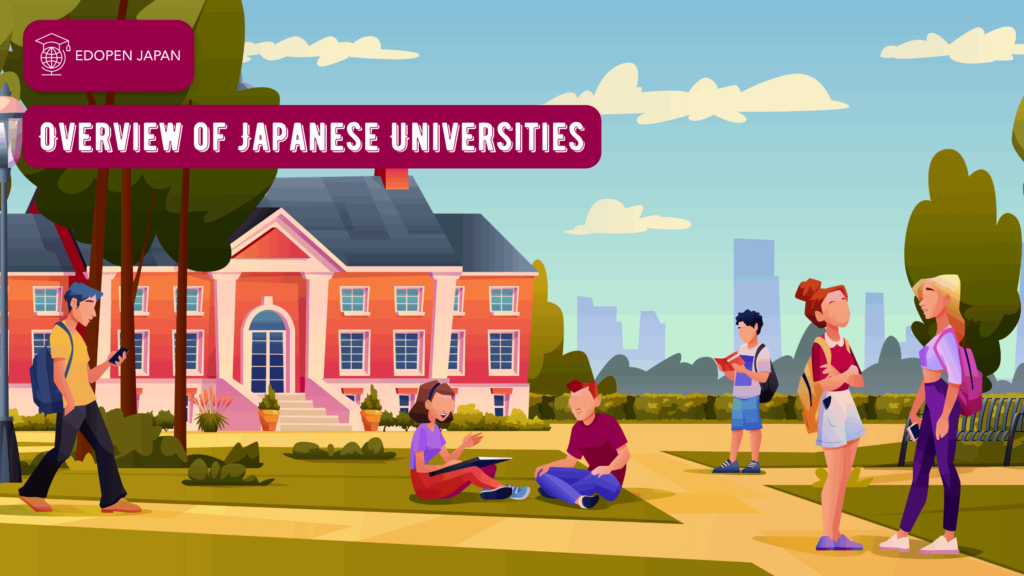 There are over 600 universities in Japan that offer postgraduate studies, with the majority being private education institutions. Primarily, there are three kinds of universities in Japan:
National universities – National universities were established in local prefectures to make sure that there aren't any regional imbalances in the provision of higher education among prefectures.
Public universities – Public universities are established and managed by local public entities. Public universities play a role in providing equal higher education opportunities to the locals and act as cultural centers for promoting
Private universities – The opposite of public universities established by public entities, private universities are established by independent private organizations instead of the local or national government. Each university offers its own unique strengths. Most universities in Japan consist of this subgroup.
Many of these universities offer post-graduate programs and have well-established graduate schools. Graduate schools in Japan have long been at the forefront of Japan's internationalization strategy. These educational institutions offer not only opportunities for students to improve their research abilities but also a comprehensive educational program.
Typically, graduate programs in Japan take two years to complete. As mentioned earlier, numerous universities from Japan feature on the world ranking lists, which makes them an excellent choice to pursue further education overseas.
Advantages of Obtaining a Master's Degree in Japan
Now, let's discuss the advantages of getting a master's degree in Japan. One of them would be to experience a new and distinct living environment. Moreover, learning a new language. This opportunity entails various exciting and thrilling challenges.
Japanese universities are renowned for their academic excellence. In addition, Japan provides an excellent quality of life, which I strongly endorse. Japan boasts one of the safest and most convenient lifestyles for both locals and international visitors. There are also ample opportunities for scholarships to complete graduate studies abroad!
If I were interested in pursuing a master's program, Japan would definitely be one of the countries I would consider.
All about Masters Program in Japan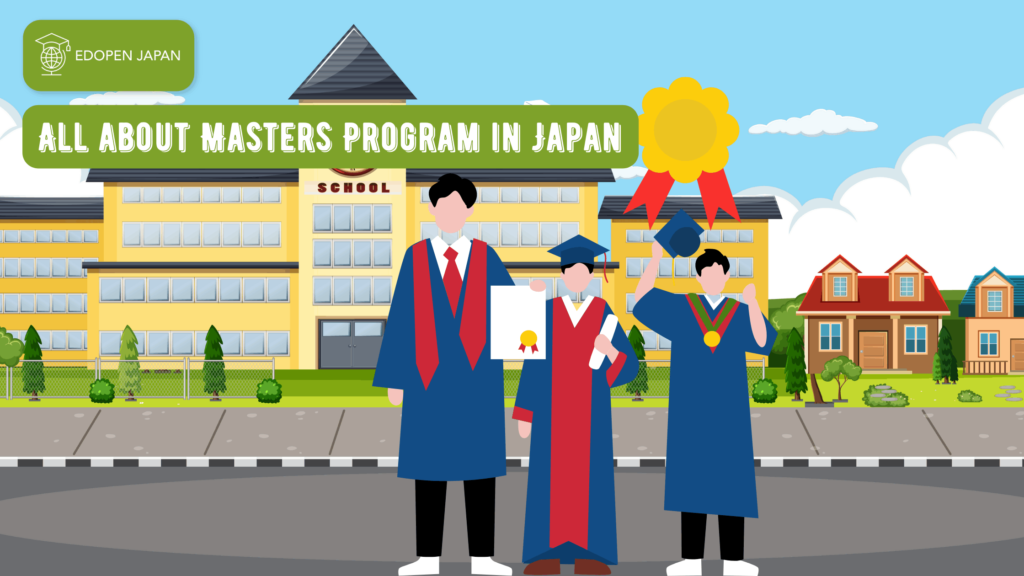 There are a wide variety of English master's programs offered in Japan. For further research as well as to narrow your options of location and length of the program through the customized toolbars. Please read the guideline provided by JASSO below for further understanding:
Course Syllabus for a Master's Program
In Japan, a Master's degree program typically requires a minimum of 30 credits, with each course usually worth two credits, leaving very little room for error, as the total number of credits needed is 31. Students obtain these credits through lectures, tutorial group work, and any practices.
Like many master's programs around the world, the first three semesters are dedicated to courses and the final semester for the Master's thesis (as well as taking a smaller number of compulsory courses).
You will also need to submit a Masters's thesis or present your research results if you have decided to carry out a Master's research project. You will be allocated a professor for your final semester to work on your master's dissertation.
Most universities in Japan will also offer Japanese language classes, which do not count towards your course credits but, are often free of charge. It is a good option to take some Japanese classes in learning a new language.
Academic Calendar of University in Japan
Japan's academic year usually starts in April with the second semester starting in October. Some universities offer openings in the second semester.
Requirements for Admission to a Master's Degree in Japan
Firstly, applicants would require a bachelor's degree or the equivalent. This includes the followings points:
1. Individuals who graduated from a four-year university
2. Individuals who completed 16 years*must have completed at least 18 years of formal education
3. The Individuals who completed at least 3 years of study at a foreign university and earned a bachelor's degree* to enroll in a doctoral program must have completed at least 5 years of study
4. Individuals who were awarded a bachelor's degree from the National Institution for Academic Degrees and Quality Enhancement of Higher Education
5. Individuals who completed 16 years of formal education in Japan via an online curriculum offered by a foreign school (18 years for medical, dental, pharmaceutical, or veterinary students)
6. The Individuals who completed their studies at a foreign school in Japan are officially recognized as equivalent to that of a foreign university (according to MEXT's list of designated foreign universities with branch campuses in Japan)
7. The Individuals who completed their studies at a designated vocational school (according to MEXT's list of designated vocational schools)
8. Individuals who completed their studies at a school under Japan's old education system
9. Individuals who completed their studies at the National Defense Academy of Japan, Japan Coast Guard Academy, Meteorological College, or another academy or college established by a ministry or agency.
10. The Individuals above the age of 22 who was accepted by the university based on the university's individual admission qualifications selection
This is applicable to students planning to enroll in doctoral programs in medical, dental, pharmaceutical, or veterinary fields.
In addition to that, non-native English speakers need to provide proof of English proficiency such as IELTS or TOEFL. Those who want to complete the course in Japanese must demonstrate Japanese language proficiency, for instance, by providing JLPT scores.
Required documents for applying the Master Degree in Japan
Most universities have the same requirements for document submission. That includes the following:
1. Application form: either online or as a download copy
2. Personal Statement
3. Bachelor's diploma (as mentioned above) and transcripts
4. Letter of recommendations (usually two of these)
5. English/ Japanese language certificates
6. Application fee
Admission Process for Master's Degree in Japan
The selection process for master's program, candidates is similar to post-doctorate program candidates. After submitting the required documents, candidates typically move on to the next round of the selection process, which involves an interview.
For applicants residing outside Japan, online interviews or video conferences are available as options. Applicants living in Japan are usually invited for an in-person interview at the university.
When selecting a university, it's important to look for those that have supportive and qualified supervisors and teaching staff. If you're pursuing a master's degree in English, it's crucial to communicate with the faculty via email to determine their English level and identify suitable teaching staff.
This will benefit you since you'll be spending a significant amount of time communicating with your supervisor or teaching staff during your program.
How to Obtain a Visa for a Master's Degree in Japan?
Once you have accepted an offer of admission, the next step would be to prepare and obtain a visa to pursue your masters in Japan.
The university can apply for a Certificate of Eligibility (CoE) on your behalf, which would provide you with a status of residence to reside in Japan. The university would request some additional documents such as a copy of your passport and bank statements from you in order to proceed with your visa application.
You can apply for it on your own, but it is recommended to apply for your status of residence through the university as it is quicker and much more convenient. The status of residence granted for successful applicants is "college student" and the length of stay varies from two years to two years and three months.
Please note, that once a CoE has been issued, please proceed to your local immigration bureau to obtain your visa to enter Japan. Please enter the country within the validity period of the visa to obtain your residence card that holds your status of residence.
Estimates of Tuition Fees & Cost of Living in Japan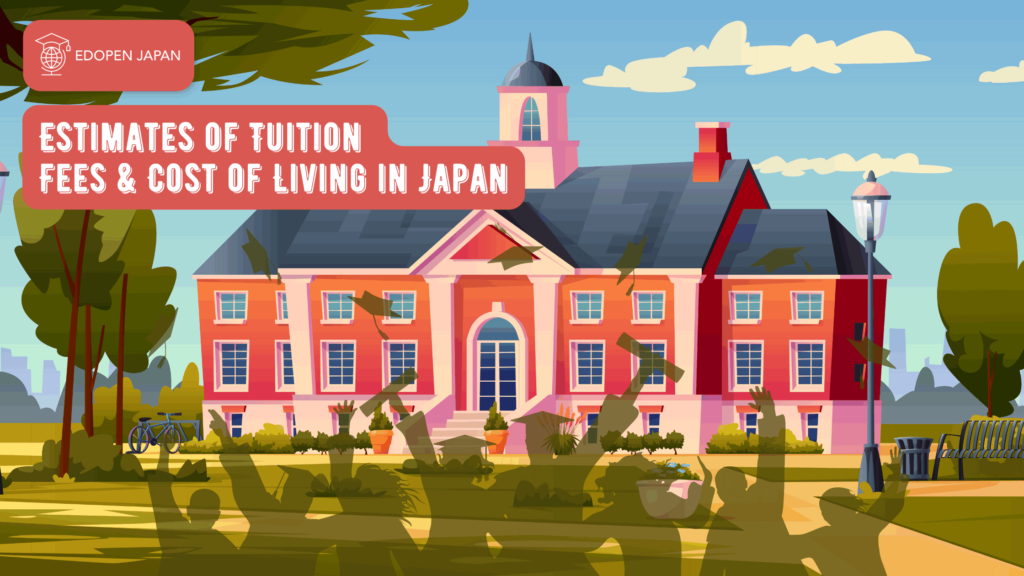 Another big question that many have regarding pursuing a master's degree in Japan would be the tuition fees. Tuition fees in Japan are not as high as in many other countries abroad.
| | |
| --- | --- |
| Type of University in Japan | Tuition Fee |
| 1. National University | ¥535,800 ($4,900) per year with Application Fee ¥230,000 ($2,100) |
| 2. Public University | ¥538,167 ($4,900) per year |
| 3. Private Universities | ¥660,750 ($6,015) per year with Application Fee ¥220,000 ($2,000) |
The tuition fees are not exorbitant and are quite affordable. Many of my friends from North America chose to pursue their master's degrees in Japan because of its affordability and quality.
Funding and Accommodation Assistance for a Master's Degree in Japan
That being said, there are scholarships available for students hoping to pursue a master's degree in Japan.
(1) Japanese Government (MEXT) Scholarship Program
The Japanese Government (MEXT) Scholarship Program is the most popular one. Numerous individuals arrive in Japan every year to pursue a master's degree through the MEXT scholarship. Applications are submitted through the Japanese embassy in the applicant's home country.
This scholarship provides round-trip airfare, university fees, a monthly stipend of ¥143,000 (USD 1,300), an optional six-month course in Japanese on settling in Japan, and assistance with finding accommodation. This scholarship is available at selected institutions and covers all subject areas. This scholarship is highly regarded and recommended by many.
(2) JASSO
One of the popular scholarships is offered by JASSO. JASSO refers to the Japan Student Services Organization, an independent administrative institution founded under MEXT. JASSO also administers the undergraduate university entrance examination EJU.
JASSO awarded scholarships to many students. Many graduate students are also recipients of JASSO scholarships. A wide variety of scholarships are available, ranging from monthly allowances to full university fee scholarships. JASSO provides a helpful list of scholarships available to international students from local authorities and private foundations.
JASSO offers an additional scholarship known as the Monbukagakusho Honors Scholarship for Privately-Financed International Students. This scholarship provides students a monthly allowance of ¥48,000 ($440) if they haven't received any scholarships before.
(3) JICA
The Japanese Grant Aid for Human Resource Development Scholarship (JICA) is also available to students of Bangladesh, Cambodia, the Kyrgyz Republic, Laos, Mongolia, Myanmar, Nepal, Philippines, Sri Lanka, Tajikistan, Uzbekistan, and Vietnam. This scholarship offers support for tuition fees, admission fees, travel expenses, housing costs, as well as book and shipping fees.
(4) Option for Working Part-Time
If you find expenses overwhelming during your time in Japan, you can also consider working part-time while studying. Working part-time can help alleviate financial burdens during your stay. Extra savings can be used to plan school vacation trips.
FAQ about Master's Degree in Japan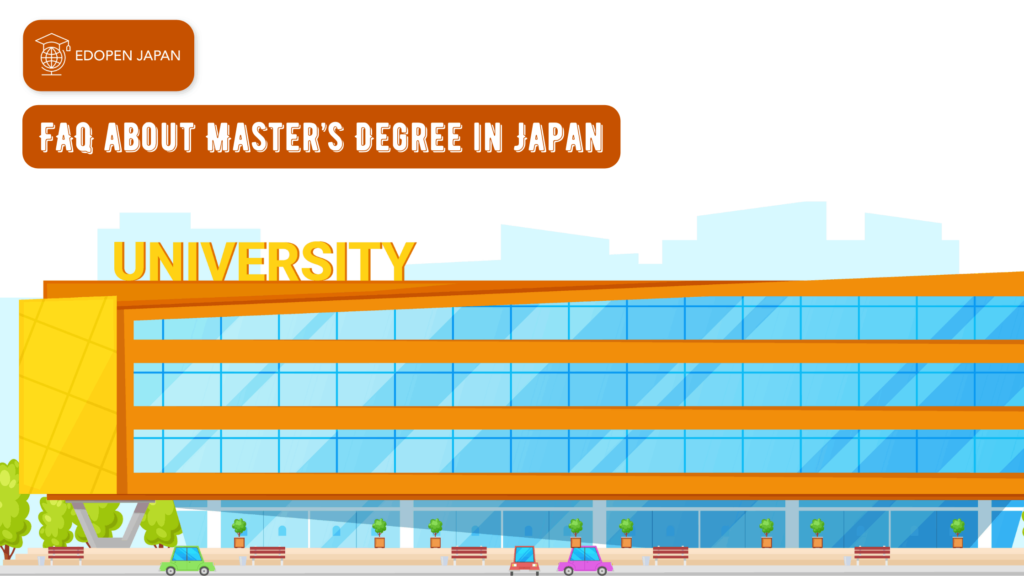 Here are some questions you may have about pursuing a master degree in Japan. We hope that the following discussion will provide you with useful information.
How do I get a Masters degree in Japan?
Please review the requirements listed above that you are required to fulfill.
How long does it take to get a Masters degree in Japan?
The typical master's degree program in Japan is two years long.
How much will it cost to do Masters in Japan?
Your choice of university will heavily influence the outcome here. Please reference the price range discussed earlier.
Can I study Masters in Japan in English?
Yes, in general, Japanese public, national, and private universities offer Master's programs in English.
What are your thoughts? We hope the information we provided is helpful and clarifies any confusion you may have had regarding obtaining a master's degree in Japan.
Summary
To conclude, let's recap the steps to pursue a Master's degree in Japan with the following key points!
There are many advantages to pursuing a graduate degree in Japan. Several universities provide English programs for international students. The application process is straightforward, similar to many universities in other countries.
Tuition fees in Japan are quite affordable and cheaper than in many countries overseas. Furthermore, there are many scholarships available for students to apply to help ease their financial burden. You can also work part-time while completing your master's program in Japan. This opportunity is not only educational and exciting, but it's also affordable and provides peace of mind.
Thank you very much for reading till the end. We hope that the information we provided is useful to you. We look forward to your presence in our next article! Begin your application today.