Japan is a country recognized for its technological prowess and quality standards that make Japanese-produced goods have a certain level of quality awareness unique to them. It is because of this that having a degree in engineering from a Japanese university can convey a high level of knowledge and care for the meticulous details that are highly appealing to companies.
Is it possible to study for an engineering degree in Japan?

Yes! It is possible to study for an engineering degree in Japan. Not only is it possible, but it also has some benefits that could make it more enticing than studying in other developed countries. For example, while the average tuition cost can vary from School to School, According to the Japanese Student Services Organization, the average fees of studying in a Japanese university can be from 820,000 to 1,400,000 yen per year. In comparison, for universities located in the United States, this can range from 3,000,000 to 4,000,000 yen per year.[*] So, in comparison, the tuition fees at a Japanese university are much more affordable than those at an American university.

[* : ww.studyinjapan.go.jp/en/planning/know-schools/universities/]
Are the courses only in Japanese?

Each university has its own academic curriculum but, most of the best engineering universities in Japan indeed impart some courses in English too. But, as is to be expected, most of the courses are in Japanese. To be able to partake in those, any international student must have accredited the JLPT N2 or N1 certification, depending on the university and at least 200 points on the Japanese section of the EJU test before being able to enroll at a Japanese university [*].

[* : www.studyinjapan.go.jp/en/planning/know-schools/universities/]

The list below lists the top universities recommended for studying for a degree in engineering in Japan. The order is based on their global position in the "QS top universities Ranking" present at the time of this Article (DEC/2021) [*]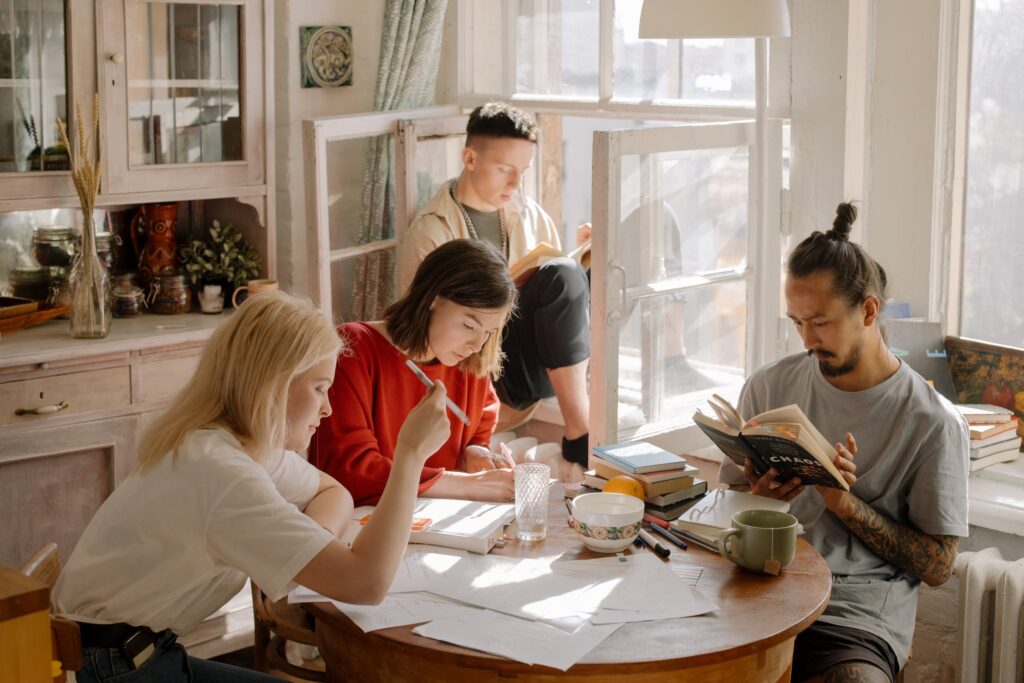 Top 10 Universities for engineering in Japan

[* : www.topuniversities.com/universities/]
University of Tokyo; Rank 23
Known locally as Todai, The University of Tokyo is a public university and also the most renowned university in Japan. It possesses the top spot nationally and is also the oldest university in Japan. The faculty of engineering counts with more than 15 departments in fields such as Civil Engineering, Aeronautics, Materials Engineering, Mathematical Engineering, among others. It also possesses courses fully imparted in English in the fields of Chemistry and Environmental Sciences.
Kyoto University; Rank 33
Kyoto University is located in the West region of Kansai. Being located in Kyoto presents a completely different study atmosphere from Tokyo, as it is located in the old capital of Japan, with antique history and culture. It possesses a faculty in Sciences and a Faculty in Engineering, the last one divided into Global Engineering, Architecture, Engineering Science, Electrical and Electronical Engineering, Informatics and Mathematical Science and Industrial Chemistry. It also counts with an undergraduate program in Civil Engineering imparted completely in English. It is a great university for people who want to experience Japan's traditional culture while enjoying all the benefits of living in a metropolitan city. It is also good to mention that the cost of living in Kyoto is comparatively cheaper than in Tokyo, so it provides a more budget-friendly opportunity to study abroad.
Tokyo Institute of Technology; Rank 56
The Tokyo Institute of Technology (Tokyo Tech) is a multidisciplinary school that focuses on giving the students selection freedom for their study topics while aiming at providing an extended range of knowledge while also maintaining focus in their area of specialization. It counts with schools in Science, Engineering, Materials and Chemical Technology, Computing, etc. It counts with a Bachelors' course in English that is part of the SchoolSchool of environment and society, with the name, Global Scientists and Engineers Program (GSEP) that presents singular freedom in selecting their own study plan, while receiving direction from a teacher for their projects and study career.
Osaka University; Rank 75
Osaka University is located in one of the biggest cities in Japan, located in the West region of Japan. Osaka city gives a completely different living experience from Tokyo. And according to information on their website, they possess the biggest undergraduate student body of all the universities in Japan. Osaka University counts with a School of Science, School of Engineering and a School of Engineering Science; From Architecture to Computer Sciences, it counts with most if not all of the degrees a possible student would be interested in. It is to note that while Osaka University counts with a reputable number of classes in English, it doesn't count with any specific course in English. So any student interested in enrolling in Osaka university for an Undergraduate degree should be able to study in Japanese.
Tohoku University; Rank 82
Located in the north-Eastern city of Sendai. Tohoku University, while ranking at 82 globally, it is considered one of the top 3 universities in Japan. It also has been accredited, the special recognition of being a "Designated University," which gives it a more flexible platform for research and high-level studies in the country. It also counts with some bachelor-level degrees in English, such as Advanced Molecular Chemistry, Applied Marine Biology Course, and International Mechanical and Aerospace Engineering Course. It also counts with an extensive list of Master and Doctor level courses imparted in English. Tohoku University takes pride in research and innovation. For a person who wishes to partake in research in new areas of engineering, Tohoku University could easily be considered one of the best in the country.
Nagoya University; Rank 118
Located in the city with the same name, Nagoya University is a public university with a focus on research and development. It counts with 6 Nobel Prize awardees as faculty members. It is also one of the public universities in Japan that count with a considerable number in English imparted courses, such as Fundamental and Applied Physics, Chemistry, Biological Sciences and Automotive Engineering, among others. It also accepts registration in their courses while being abroad, and most English courses start in October, so it is a good option for people who do not want to stop their studies for a bit while aligning with September in the most commonly used international school calendar.
Kyushu University; rank 137
Located in Fukuoka, Kyushu University possesses a one-to-eight ratio of international students and a 9 to 1 student to faculty ratio, giving the university the fame of being able to provide education, orientation and research tailored to each of the students. Kyushu University counts with various Undergraduate schools, such as Science and innovation, Science, Medicine, Pharmaceutical Sciences, Engineering, among others. And there are courses in Electrical and Electronic Engineering, Architecture, Applied Chemistry, Mechanical Engineering and others imparted in English.
Hokkaido University ; Rank 145
Located in the northern area of Hokkaido and specifically, in the city of Sapporo, Hokkaido University possesses the biggest campus of all the universities in Japan. It is because of the extensive facilities that it can provide a great area for study and research of Agriculture, Engineering, Fisheries Sciences, Medicine, Veterinary Medicine, Science, among others. And it offers studies in English, though a Blanket term denominated Integrated Science Program (ISP), which covers Physics, Chemistry and Biology. A student enrolled in the ISP is expected to course four years of a bachelor's degree and then continue their studies for a specialization in a Graduate Level. This system also offers the possibility of letting the student graduate in a shorter period through an Advanced graduation system. And for Graduate studies, it offers an extensive list of 250 courses imparted in English.
Keio University; Rank 201
Keio University, locally called Keidai or just Keio, is a private university focused on research located in the Tokyo area. It is also the oldest institute of western higher education in the whole country. It counts with courses in Physics, Electronics, Data Sciences, Mechanical Engineering and Chemical and Biological Engineering, among others. All of these courses are imparted in Japanese, and while Keio is recognized for its study in areas like medicine and sciences, it doesn't offer any undergraduate courses imparted in English in those areas. But it does have graduate courses in sciences that can be taken up to completion fully in English.
Waseda University; Rank 203
As one of the top private universities, together with Keio, it is a private university, located in the Tokyo region, with more than 50 English-based Degree programs and over 2400 courses also imparted in English, with an academic staff compromised of 50% of international members, that being, foreign nationals or graduates from overseas universities; Waseda University is one of the universities with big multiculturalism and global experiences. Waseda University has undergraduate degrees imparted in English in Mathematics, Physics, Astronomy, Chemistry, Biology, Mechanical Engineering, Information Engineering, Civil Engineering, Applied Chemistry, and Applied Physics, among others. And in Japanese, Waseda University counts with four engineering schools with a myriad of courses and studies to choose from.
Summary
Some of the points to remark at the end are :
Studying in Japan doesn't have to be more expensive than studying in the US or Europe
It is not needed to be fluent in Japanese to study for an engineering degree at a Japanese University
There are Universities that impart courses in English, all around Japan, from Okinawa to Hokkaido.
There is a great number of public universities with English courses.
There is a need to certify yourself in the JLPT in N2 or above to enroll in any course imparted solely in Japanese.
Some universities allow enrollment from abroad, and they have their start of the school year more on par with the school systems abroad.