Are you researching well-known universities in Japan, particularly in Tokyo? Japan boasts numerous universities with a prestigious global reputation, making it a common aspiration for many international students to attend one of Japan's public or private universities. Are you an aspiring university student in Japan?
In this article, we will explore the noteworthy reputation of International Christian University, commonly referred to as ICU. This highly-regarded private university is situated in the Mitaka district of Tokyo. Would you like to delve deeper into the subject of ICU? Please peruse our comprehensive discussion below.
In addition, if you are currently seeking information about the acceptance rates of other highly reputable universities located in Tokyo, please also refer to our recommended resources below.
Read also:
The Acceptance Rate of Keio University
The Acceptance Rate of Waseda University
The Acceptance Rate of Temple University, Japan
A Brief Introduction to International Christian University (ICU)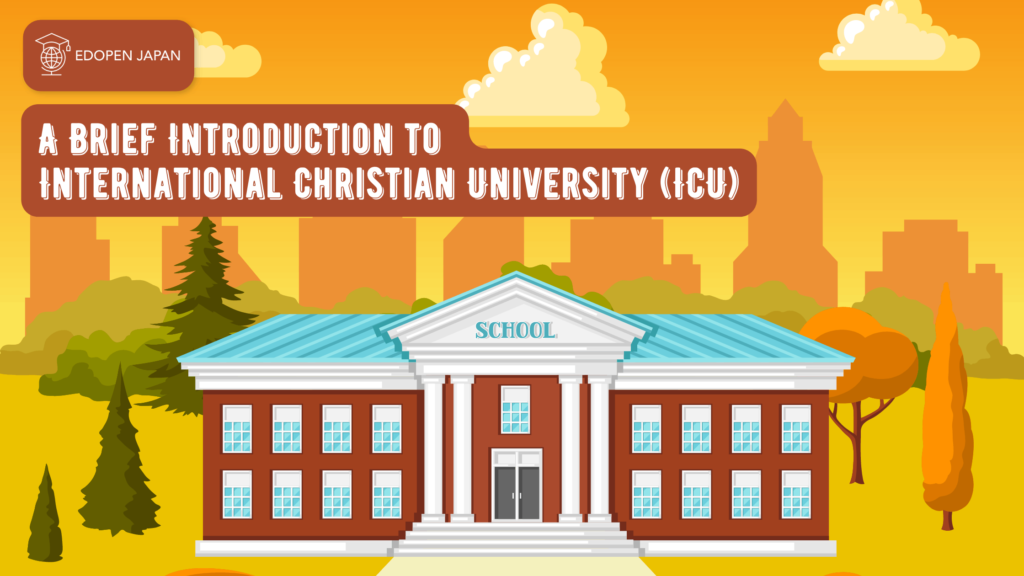 International Christian University, also known as ICU, is a private university located in the small town of Mitaka, Tokyo.
This university prides itself on having a highly diverse international student body. Many graduates go on to pursue careers in their desired fields or enroll in post-graduate courses around the world. ICU has been ranked 11th in Japan for two consecutive years, making a degree from ICU a valuable achievement.
ICU is recognized by the Ministry of Education, Culture, and Sports of Japan as a coeducational Japanese higher education institution formally affiliated with the Christian-Nondenominational religion.
Founded in 1949, ICU is still one of the most robust liberal arts colleges in Japan. Covering over 150 acres, the school campus can house 13 Tokyo Domes (as per the student's view). Although it is rather isolated from the city center, the campus is surrounded by a charming neighborhood.
There are numerous courses and programs available at ICU. As one of the few universities in Japan committed to full bilingualism, both Japanese and English are considered their official languages. Students must complete either the English for Liberal Arts Program (ELA) or the Japanese Language Program (JLP) to graduate.
Another interesting fact about ICU is that one-third of its full-time faculty members are non-US nationals representing diverse nationalities around the globe. For instance, an ICU professor from Hungary teaches Japanese history on-site.
Available Course Programs at International Christian University (ICU)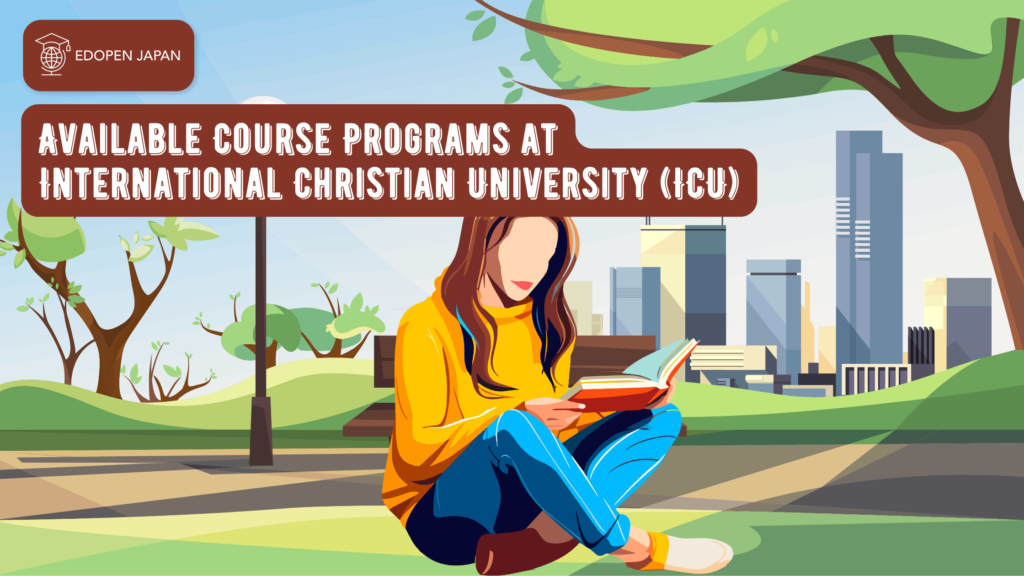 1. English for Liberal Arts Program (ELA)
The English for Liberal Arts Program (ELA) was introduced to enhance students' capacity in critical thinking and skills needed to study effectively at ICU. The majority of applicants for the ELA program will spend their first year enhancing their English abilities through intensive study. Students are then placed into 4 different levels based on their proficiency and will take approximately around 4 to 11 ELA classes depending on the level they are in.
2. Japanese Language Program (JLP)
Most universities in Japan require students to have a certain level of Japanese proficiency before enrolling in a university program. However, ICU admits students of all levels. Those with little to no Japanese language knowledge and experience can enroll in the JLP course where they will strengthen and improve their Japanese language ability in around two years of intensive, small-class instruction. After completion of said intensive courses, students will then be better equipped in taking future classes in Japanese.
This program's goal is to help equip students with Japanese language proficiency that will allow them to further pursue their studies in ICU.
3. Liberal Arts
ICU is famous for its Liberal Arts program. Over the four years under this program, students will graduate with a Bachelor of Arts with a broad understanding of humanities and sciences. Students are allowed to keep, or switch their majors within the humanities and sciences in search of the path that suits them.
Instead of sticking to and choosing on the get-go the major desires, this program allows students to explore and branch into their desired major over the course, providing flexibility and options.
4. Summer Courses in Japanese
The Summer Courses in Japanese (SCJ) offered by ICU is a 6-week intensive program that starts in July. This course's goal is to help university or college students to increase their understanding of the Japanese language and culture. Students from over 20 countries and regions participate in this program every summer.
This course also offers cultural programs. Students will stay in dormitories on campus or with Japanese families off campus to experience life in Japan.
5. Graduate Studies
ICU also has a wide option of graduate studies to choose from, from master's to doctoral courses. Master's courses range from Education to Natural Sciences with students graduating with a Master of Arts.
How to Get into International Christian University (ICU)?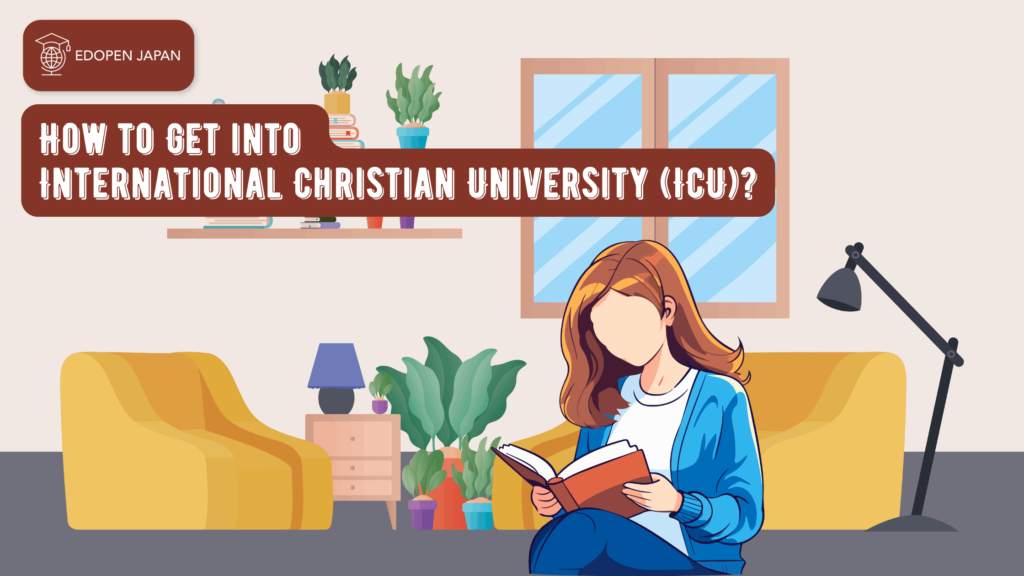 Those applying for admission into ICU in English must undergo a documentary screening process. After submitting their application, applicants proceed with submitting the required supplementary documents.
Decisions are based on various factors, including grades, recommendations, and application essays. Admissions for the school year starting in April usually begin between August and September of the previous year. For September admissions, applications typically start around January of the same year.
An application fee of ¥30,000 is required upon submission of the application. Requirements include an IELTS test score of 6.5 or higher, a TOEFL score of 79 or higher, two letters of recommendation, a personal essay and statement, an official transcript, and educational certification. Applicants can apply online by creating a profile page on the admission website of the school.
For more information, please refer here:
What is International Christian University's Acceptance rate?
A simple google search would say around 20 – 30%. If you have read some of our previous articles on university admissions in Japan, this number may not be alarming to you.
It is actually quite low in comparison to some other universities around Japan. As of 2022 April's English language-based admissions, around 61 students were admitted out of around 150 admissions. As a whole including the other admissions that were conducted in Japanese, the total would come up to around 20-30% of the acceptance rate.
In comparison to Tokyo University's acceptance rate of around 25%, ICU is not too far off from it. Again, earning a degree from ICU is quite valuable, which makes the acceptance rate a little lower and tougher than some other universities in Japan.
Tuition Fees at International Christian University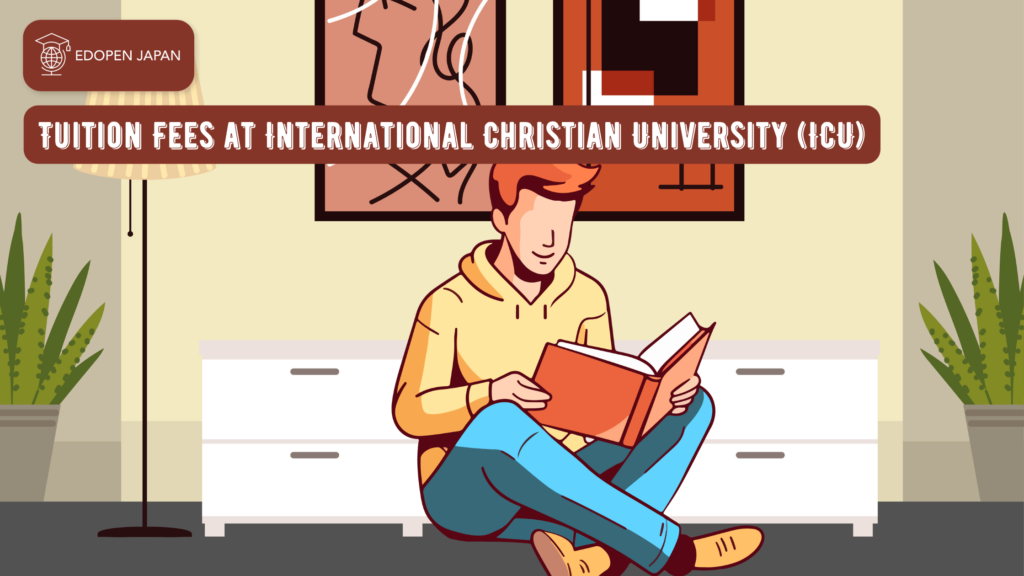 Undergraduate tuition fees for ICU per year comes up to ¥1,077,000. There is also an annual facilities fee which would bring the total tuition fee estimate to around ¥1,431,000. As ICU is a private higher education institution, the tuition fees might come as a shock to some.
(1) Cost of living
Cost of living estimates not including accommodation could add up to around ¥107,000.
Living in Tokyo is known to be a little bit pricier than in other regions of Japan. However, living in Mitaka, Tokyo might still be pricey, but a little easy on the wallet compared to the central areas of Tokyo.
(2) Student accommodation
The university provides on-campus dormitories at ¥25,750 to ¥51,350 per month and off-campus housing ranging from ¥45,000 to ¥85,000. It is good to note that off-campus housing such as individual apartment rents does not include utilities, which would be on a separate expense to students.
Summary
In conclusion, let's recap our conversation about International Christian University with a couple of critical takeaways below!
International Christian University (ICU)'s acceptance rate is relatively low at around 20-30%, compared to many universities in Japan. However, ICU distinguishes itself by adhering to full bilingualism. Prospective students may apply online in English for admission during the school year.
International Christian University (ICU) applicants must provide an essay, two recommendation letters, and TESOL or IELTS scores. The liberal arts program at ICU provides flexibility and an excellent opportunity for students to explore and select a major to pursue.
Tuition fees at International Christian University (ICU) are slightly higher, however, the university offers extensive financial aid and student support services. Additionally, on-campus housing is available for students.
Thank you for reading through to the end. We sincerely hope that the information presented about International Christian University has provided you with new insights and benefits. We look forward to seeing you in the next article!