Many universities in Japan are on the world ranking lists and are a great option for furthering your studies abroad. Are you thinking of pursuing a master's in Japan?
Well, look no further as we will address the know-how about pursuing a master's in Japan in this article.
Brief Introduction
There are over 600 universities in Japan that offer postgraduate studies, with the majority being private education institutions.
Primarily, there are three kinds of universities in Japan:
National universities – National universities were established in local prefectures to make sure that there aren't any regional imbalances in the provision of higher education among prefectures.
Public universities – Public universities are established and managed by local public entities. Public universities play a role in providing equal higher education opportunities to the locals and act as cultural centers for promoting
Private universities – The opposite of public universities established by public entities, private universities are established by independent private organizations instead of the local or national government. Each university offers its own unique strengths. Most universities in Japan consist of this subgroup.
I myself was a graduate of an exchange program at a private university here in Japan.
Many of these universities offer post-graduate programs and have well-established graduate schools.
Over the years, graduate schools in Japan have been the pioneers of Japan's internationalization strategy. These education institutions do not just offer opportunities for students to enhance their research skills, but also offer a well-rounded education program. Graduate programs in Japan are usually for two years.
As stated previously, many universities in Japan are on the world ranking lists and are a great option for furthering your studies abroad.
Benefits of a master's in Japan
Now, let's talk about the benefits of pursuing a master's in Japan. One would be to experience a new and different living environment. On top of that, in learning a new language. This opportunity is filled with a lot of new challenges that are both thrilling and exciting.
Universities in Japan are also known for academic excellence. Not only that, but Japan also offers a wonderful quality of life, one that I strongly agree with. Japan has one of the most convenient yet safe lifestyles to offer to locals and internationals from abroad. There is also a wide opportunity for scholarships in finishing your graduate studies abroad!
If I were to be interested in pursuing a master's program, Japan would definitely be a country I would consider.
Masters program in English
There are a wide variety of English master's programs offered in Japan. For further research as well as to narrow your options of location and length of the program through the customized toolbars.
Course outline
In Japan, normally the minimum number of credits needed is 30 (two credits per course) from a total of 31, which leaves little room for error. Students gain these credits through lectures, the tutorial group works, and practices, if any.
Like many master's programs around the world, the first three semesters are dedicated to courses and the final semester for the Master's thesis (as well as taking a smaller number of compulsory courses).
You will also need to submit a Masters's thesis or present your research results if you have decided to carry out a Master's research project. You will be allocated a professor for your final semester to work on your master's dissertation.
Most universities in Japan will also offer Japanese language classes, which do not count towards your course credits but, are often free of charge. It is a good option to take some Japanese classes in learning a new language.
Academic calender
Japan's academic year usually starts in April with the second semester starting in October. Some universities offer openings in the second semester.
Entry requirements
Firstly, applicants would require a bachelor's degree or the equivalent.
This includes:
Individuals who graduated from a four-year university
Individuals who completed 16 years*must have completed at least 18 years of formal education
The Individuals who completed at least 3 years of study at a foreign university and earned a bachelor's degree* to enroll in a doctoral program must have completed at least 5 years of study
Individuals who were awarded a bachelor's degree from the National Institution for Academic Degrees and Quality Enhancement of Higher Education
Individuals who completed 16 years of formal education in Japan via an online curriculum offered by a foreign school (18 years for medical, dental, pharmaceutical, or veterinary students)
The Individuals who completed their studies at a foreign school in Japan are officially recognized as equivalent to that of a foreign university (according to MEXT's list of designated foreign universities with branch campuses in Japan)
The Individuals who completed their studies at a designated vocational school (according to MEXT's list of designated vocational schools)
Individuals who completed their studies at a school under Japan's old education system
Individuals who completed their studies at the National Defense Academy of Japan, Japan Coast Guard Academy, Meteorological College, or another academy or college established by a ministry or agency.
The Individuals above the age of 22 who was accepted by the university based on the university's individual admission qualifications selection
*Refers to medical, dental, pharmaceutical, or veterinary students planning to enroll in a doctoral program
Other than that, if English isn't your first language, applicants will be required to submit an English language certificate such as IELTS or TOEFL. If you are interested in finishing the course in Japanese, proof of Japanese language proficiency is required such as JLPT.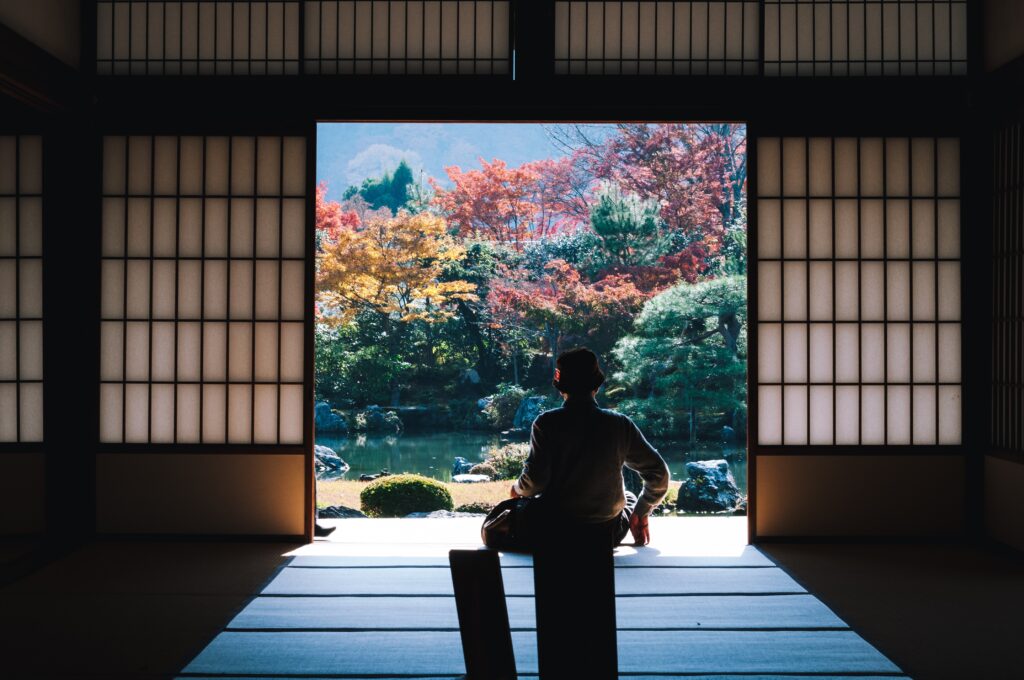 Required documents
Most universities have the same requirements for document submission.
That includes:
Application form: either online or as a download copy
Personal Statement
Bachelor's diploma (as mentioned above) and transcripts
Letter of recommendations (usually two of these)
English/ Japanese language certificates
Application fee
Selection process
The selection process for master's program, candidates is similar to post-doctorate program candidates.
Upon submission of the required documents, candidates usually proceed to the next round which is an interview. If applicants are residing outside of Japan, there are options for online interviews or video conferences. If applicants are residing in Japan, they are usually invited to the university for said interview.
A good tip to know during the selection process is to source for universities with supportive and suitable supervisors and teaching staff. Especially if you are hoping to finish your masters in English, it is important to find suitable teaching staff through email communication with the faculty to understand their English level. This would benefit you as you would be spending a big chunk of your time, liaising with your supervisor or teaching staff during your program.
Visa procedures
Once you have accepted an offer of admission, the next step would be to prepare and obtain a visa to pursue your masters in Japan.
The university can apply for a Certificate of Eligibility (CoE) on your behalf, which would provide you with a status of residence to reside in Japan. The university would request some additional documents such as a copy of your passport and bank statements from you in order to proceed with your visa application.
You can apply for it on your own, but it is recommended to apply for your status of residence through the university as it is quicker and much more convenient. The status of residence granted for successful applicants is "college student" and the length of stay varies from two years to two years and three months.
Please note, that once a CoE has been issued, please proceed to your local immigration bureau to obtain your visa to enter Japan. Please enter the country within the validity period of the visa to obtain your residence card that holds your status of residence.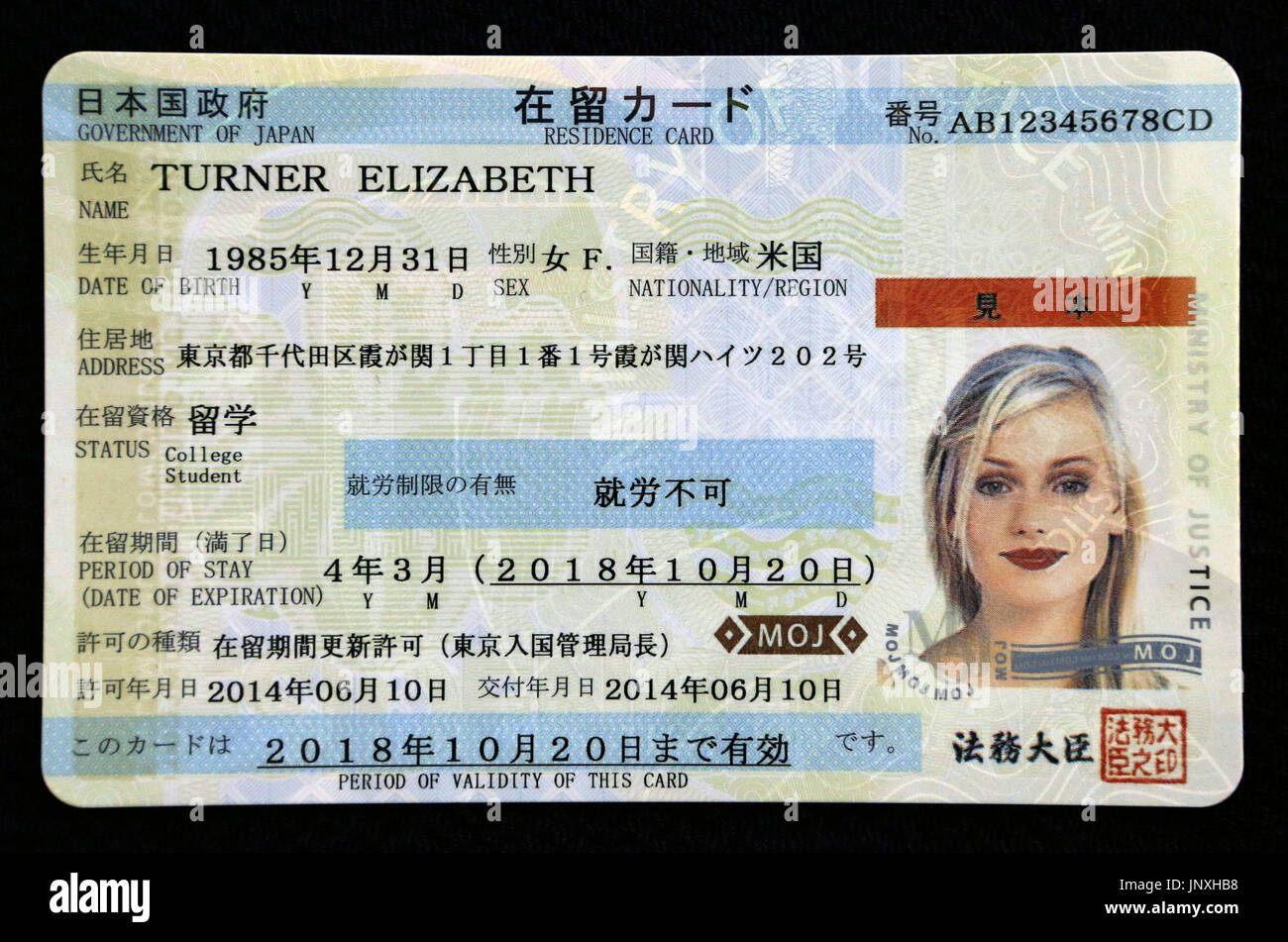 Tuition fees and cost of living estimates
Another big question that many have regarding pursuing a master's degree in Japan would be the tuition fees.
Tuition fees in Japan are not as high as in many other countries abroad.
For a national university, the tuition fees start from ¥535,800 (USD 4,900) per year with an additional application fee (one-time fee) of around ¥282,000 USD2,565).
Public university tuition fees are from ¥538,167 (USD 4,900) per year with their application fee at ¥230,717 USD 2,100).
Private universities have a slightly higher tuition fee ranging from ¥660,750 (USD 6,015) to around ¥1,249,304 (USD 11,370) per year, with their application fee of ¥220,000 (USD 2,000).
The tuition fees aren't too exorbitant and are actually pretty affordable. I have many friends from North America who decided to pursue their master's degree in Japan due to the affordability and quality.
Scholarships
That being said, there are scholarships available for students hoping to pursue a master's degree in Japan.
The most popular one is the Japanese Government (MEXT) Scholarship Program. Many come to Japan to pursue a master's degree through the MEXT scholarship. Application is done through the Japanese embassy in your home country. This scholarship provides return air far, university fees, a monthly grant of ¥143,000 (USD 1,300) and an optional six-month course in Japanese (in getting set up in Japan), and accommodation assistance. This scholarship is available at selection institutions and in all subject areas. It is one of the most popular scholarships that many would recommend.
Another popular scholarship would be scholarships offered under JASSO. JASSO is the Japan Student Services Organization, an independent administrative institution established under MEXT. JASSO also runs the undergraduate university entrance examination EJU. When I was studying in Japan, many students were on the scholarship with JASSO. I also knew of many graduate students under the JASSO scholarships. There are a wide variety of scholarships ranging from monthly allowances to university fee scholarships. JASSO maintains a useful list of scholarships for international students offered by local authorities and private foundations.
Another scholarship to note from JASSO is the Monbukagakusho Honors Scholarship for Privately-Financed International Students which provides students with a monthly allowance of ¥48,000 (USD 440) for those who have not been granted any scholarships previously.
There is also the Japanese Grant Aid for Human Resource Development Scholarship (JICA) which is open to students from Bangladesh, Cambodia, the Kyrgyz Republic, Laos, Mongolia, Myanmar, Nepal, Philippines, Sri Lanka, Tajikistan, Uzbekistan, and Vietnam. This scholarship provides assistance in the form of tuition fees, admission fees, traveling allowance, accommodation allowance, and book and shipping allowances.
Option of work
If your expenses are weighing you down during your time in Japan, there is also the option to work while studying. Working part-time can help reduce the expenses weighing on your shoulders. You can plan a few trips during your school vacation with your extra savings!
Summary
There are a lot of benefits to furthering and pursuing a graduate degree in Japan.
Many universities offer English programs for students from abroad.
The application process is fairly simple and straightforward, much like many universities in other countries.
The tuition fees in Japan are fairly affordable and cheaper than in many other countries abroad.
On top of that, there are many scholarships available for students to apply for, to help ease the burden of financial constraints.
You can also work part-time while finishing your master's program in Japan.
This opportunity is not only educational and exciting, but it is also easy on the pockets and mind as well.
Start your application today!
Read Also: